Learn how to build your own beehive with our collection of 25 free DIY beehive plans! We have all the information you need to start your beekeeping journey, with clear and simple step-by-step instructions that will make building your own bee box a breeze. From Langstroth hive plans to top bar honey bee hives, these free bee box plans are perfect for those who are just starting out or those who are simply looking to add a new hive to their apiary.
Whether you want to make a homemade beehive or a beehive from pallets, our detailed guides and PDF plans will provide you with all the necessary details to successfully build your own bee hive. With our comprehensive collection of beehive blueprints, you will not only learn how to build a beehive but also understand the different styles and designs such as the Warre style bee hive, the horizontal bee hive, or the Mason bee beehive.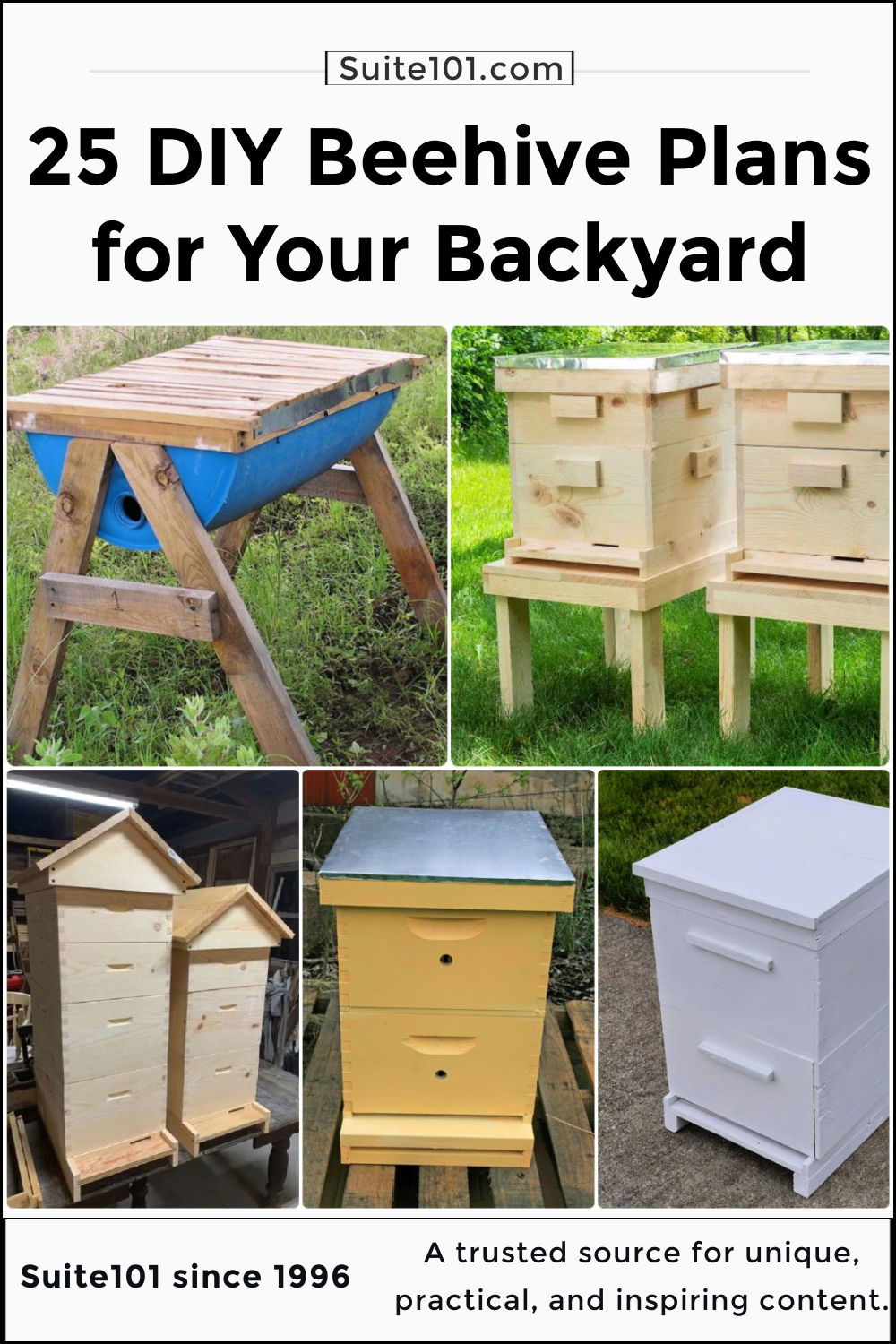 We also provide tutorials on building an indoor observation bee hive or transforming an old tyre into a beehive. Explore unique ideas like the computer case bee hive and learn to make honey with your own bee hive. By using different materials and designs, you can create unique and functional bee hives that perfectly suit your needs.
With our free DIY beehive plans, you will have all the resources and instructions at your fingertips. So, gather your materials, follow the clear instructions, and start building your own beehive today. Happy beekeeping!
1. DIY Langstroth Beehive Boxes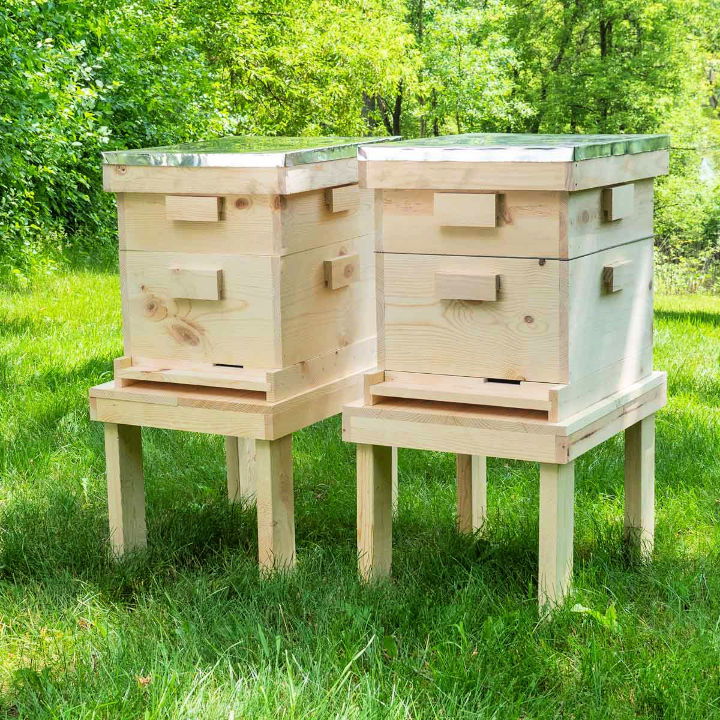 Discover the benefits of backyard beekeeping with our comprehensive DIY beehive plans, designed to accommodate various bee species and environments. Beekeeping is a perfect hobby to maintain the colonies of bees and for the reason of collecting natural HoneyHoney and beeswax. On the other hand, bees are beneficial for pollination.
These DIY Langstroth beehive boxes are easy to make for new crafters with any skill level. They are the most common type of beehives people use, and they are quite supportive of keeping your bees healthier and happier. The tools and materials needed are trim head screws, plywood, wood boards, a dado stack, a drill, a hand saw, a miter saw, a table saw, and tin snips. familyhandy
2. Homemade Top Bar Beehive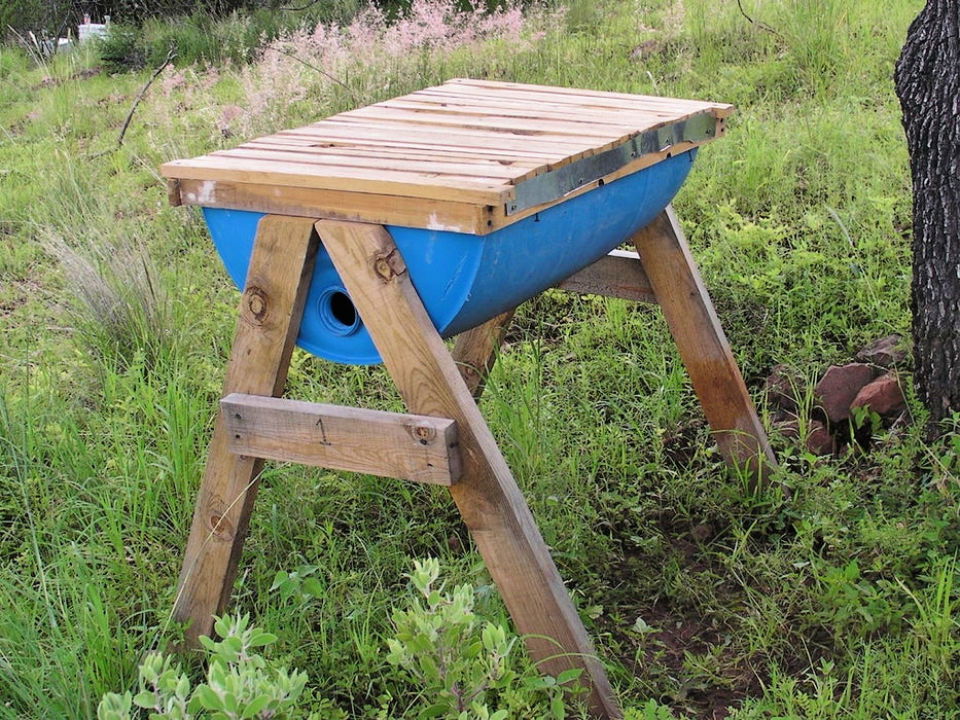 Most homeowners keep bees in various kinds of hives. But this homemade top bar beehive is the cheapest and simplest one anybody can build. The best part is that you already have all the needed materials. This is a simple top bar beehive to construct cheaply and would be a perfect way for the newbies to keep bees in their backyard nicely. The things needed are a 55-gallon plastic barrel, nominal lumber, a piece of tin, wood screws, bungee cord or tie wire, molding or natural fiber string with beeswax, a circular saw, or jig saw, a drill, tin snips, a measuring tape, and a marker. instructables
3. Free Horizontal Beehive Plans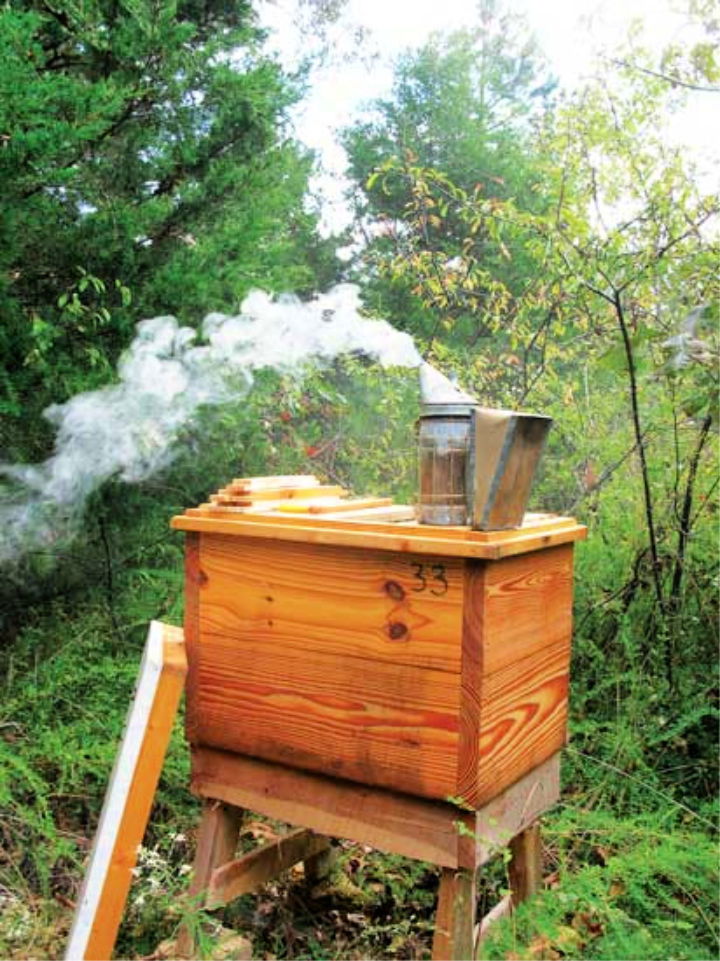 This easy-to-follow horizontal beehive plan creates the best hive possible for your cute bees. This simple horizontal layer hive will protect your bees from the summer heat and winter cold. Without causing any load on your wallet, this advanced beehive is perfect for getting natural HoneyHoney and increasing the pollination in your backyard. The supplies are untreated boards, intreated plywood sheathing, deck screws, wood glue, staples, aluminum flashing, a wide paint brush, a cordless drill, a narrow crown staple gun, a T50 staple gun, a utility knife, and metal shears. motherearth
4. Making a Warre Style Beehive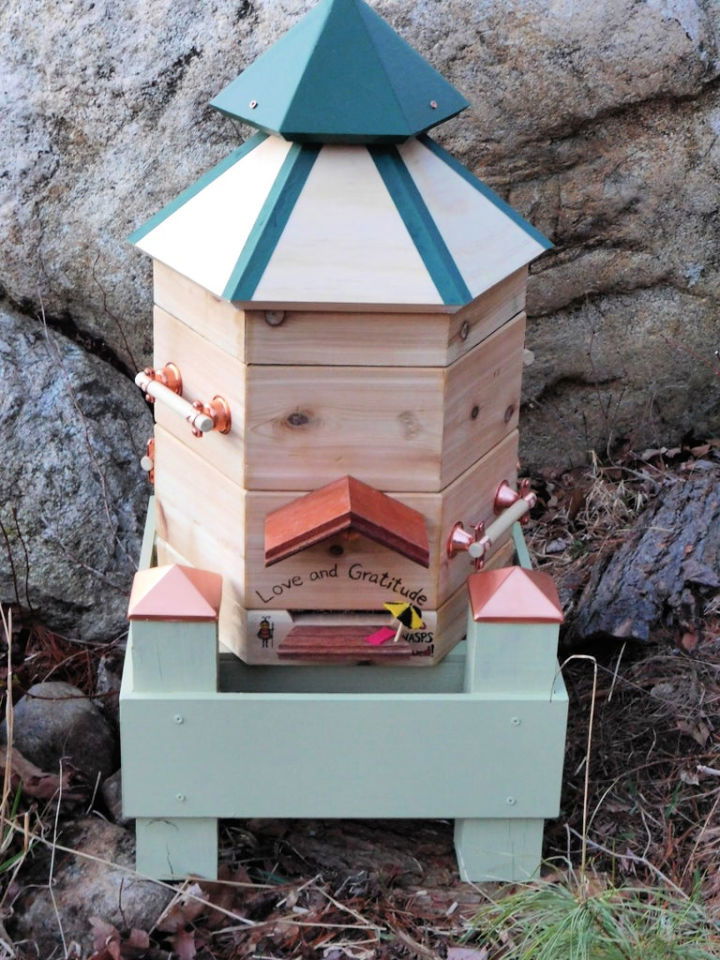 Want to create a hive that is simple to tackle, easy to manage, and the right size for your bees? If your answer is yes, build this warre-style beehive that will allow you to provide a comfy house to your bees. This DIY is a perfect alternative to store-bought expensive beehives and can be customizable to any size you love. Your bees will stay happy in this season. Supplies are cedar decking, premium, pine, wood posts, wood glue, copper bell hangers, paintbrushes, linen, staples, screws, galvanized screening, cedar shavings, lemongrass oil, a miter saw, a table saw, a biscuit joiner, ratchet clamps, a drill, a screwdriver, and a staple gun. instructables
5. DIY Top Bar Honey Beehive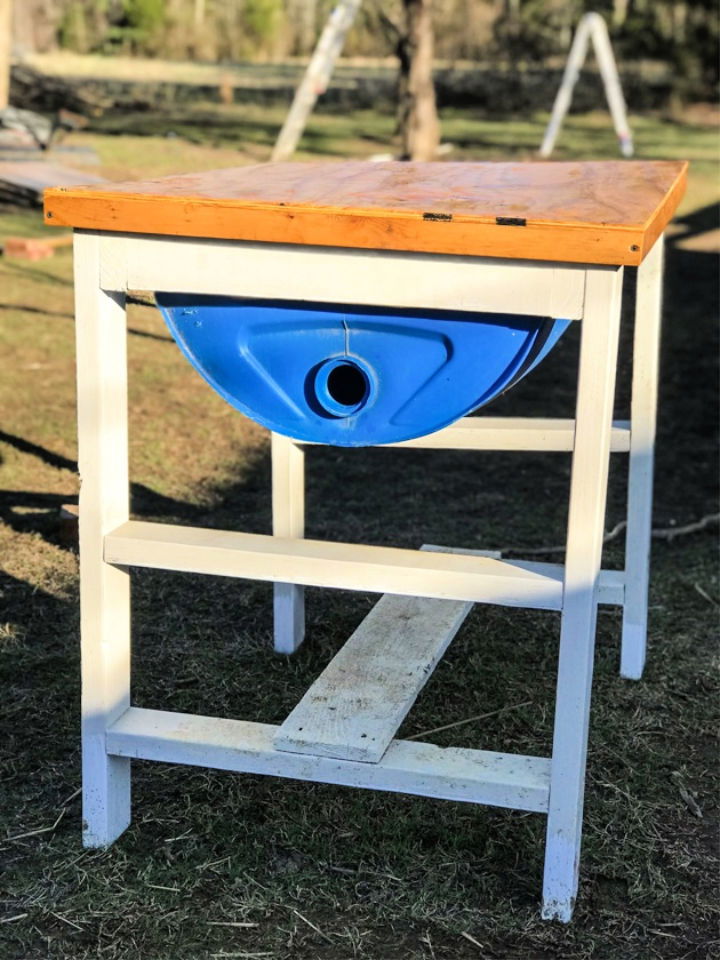 If you have always dreamed of keeping bees in your backyard, this DIY top-bar honey beehive will make your dream come true. The reason for creating a top bar honey beehive is that it is pretty simple to tackle for everybody and costs you just a few dollars. You have most of the needed things already around. Customize this project according to the number of bees you want to keep. If you are ready to work on this project, you can check out the complete list of materials and step-by-step directions here! ladyleeshome
6. How to Make a Mason Bee Beehive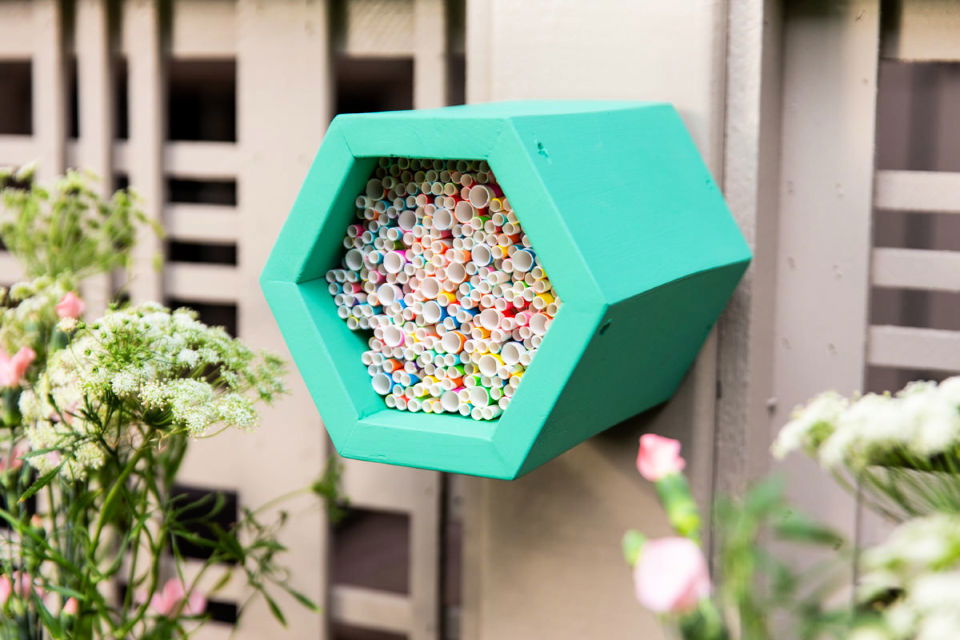 Keeping bees in the backyard is always felt so out of reach. But we have brought you this DIY project of making a mason bee beehive that is a doable way to take action and make a huge difference. This house has a bundle of paper straws that allows the birds to store their food for growing their young. Moreover, it would work as a great backyard decor. You need wood, finish screws, a sanding sponge, glue, paint of your choice, paper straws, a circular saw, a measuring tape, a power drill, a paintbrush, and scissors. dunnlumber
7. Make Your Own Rope Beehive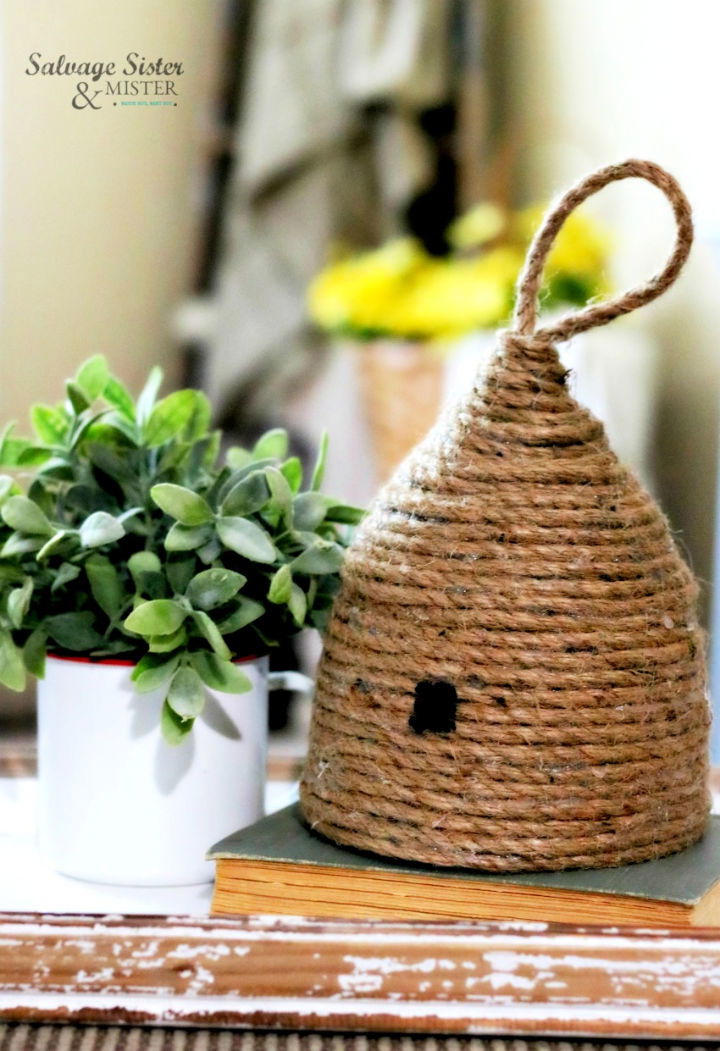 If you think bees do more hard work than other animals, even for the others benefit, you can make your rope beehive in their honor. This is a simple project that welcomes the bees in your life. Not only is this a great place for them to live, produce honey, and raise their young, but it also makes a focal point in your space. The items needed are an object for your mold, non-stick cooking spray, hot glue, rope, scissors, school glue, a foam brush, black craft paint, and lava soap. salvagesister
8. DIY Indoor Observation Beehive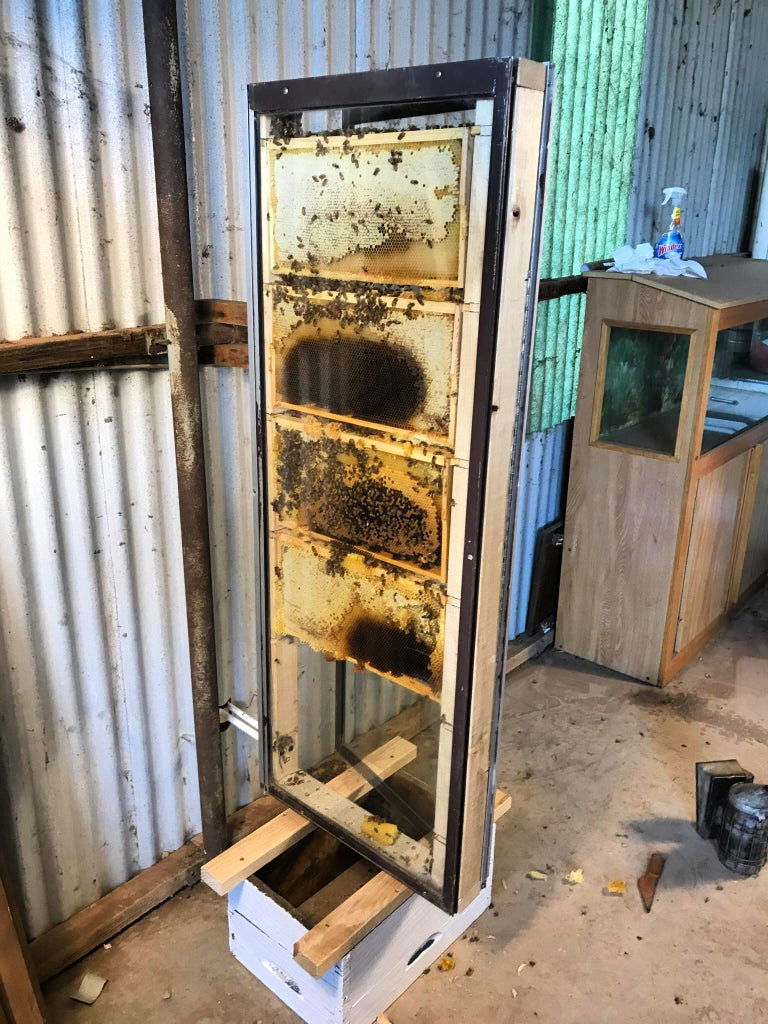 Do you have some old windows laying around in your garage? If you answer yes, this DIY indoor observation beehive would be a perfect way to give them a new life. This project not only makes a beehive cheap, but it also allows you to observe the behaviors of your bees from outside. For this who love to get natural HoneyHoney and beeswax directly from the bees, this would be a perfect beehive to keep bees in your home without spending a whole lot of money on store-bought costly beehives. instructables
9. How to Build a Beehive at Home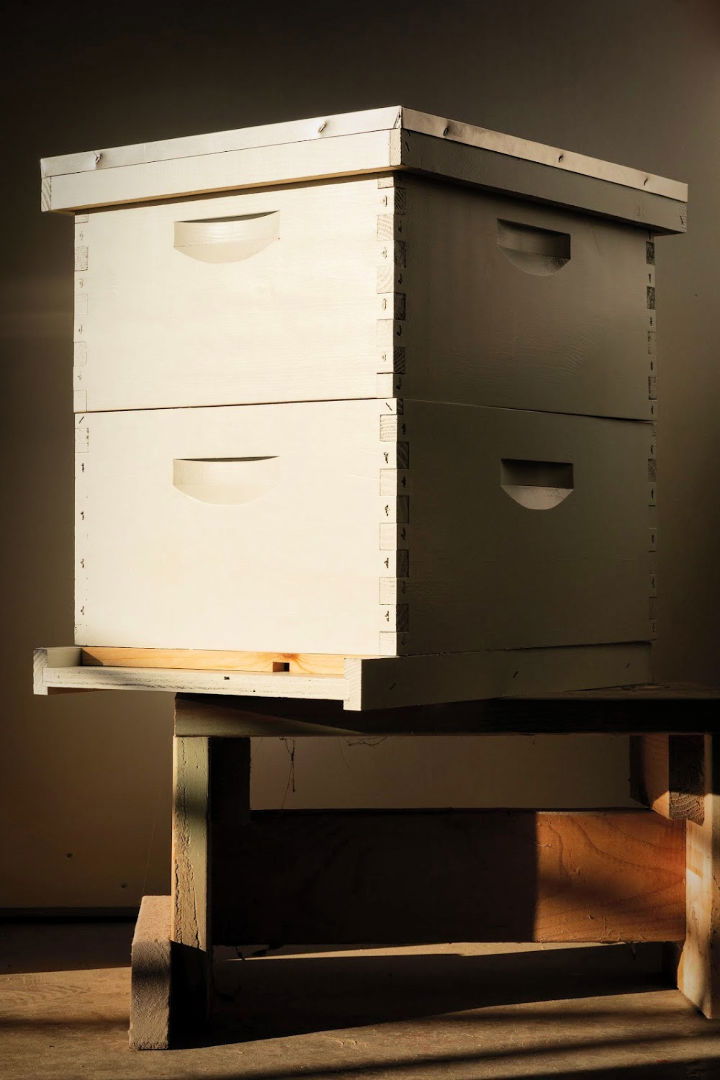 The beehives are the cornerstones of all modern beekeeping. Not only are they great for making your bees a comfy place to raise their young, but they also provide you with tasty and natural HoneyHoney. On the other hand, you can make healthier colonies of bees because they are beneficial for pollination. For tons of benefits, this simple build beehive would be a great weekend project for you to tackle. You will love how great it turned out without damaging your wallet. Plus, you can customize the size to meet your exact needs. noble
10. DIY Beehive from Pallets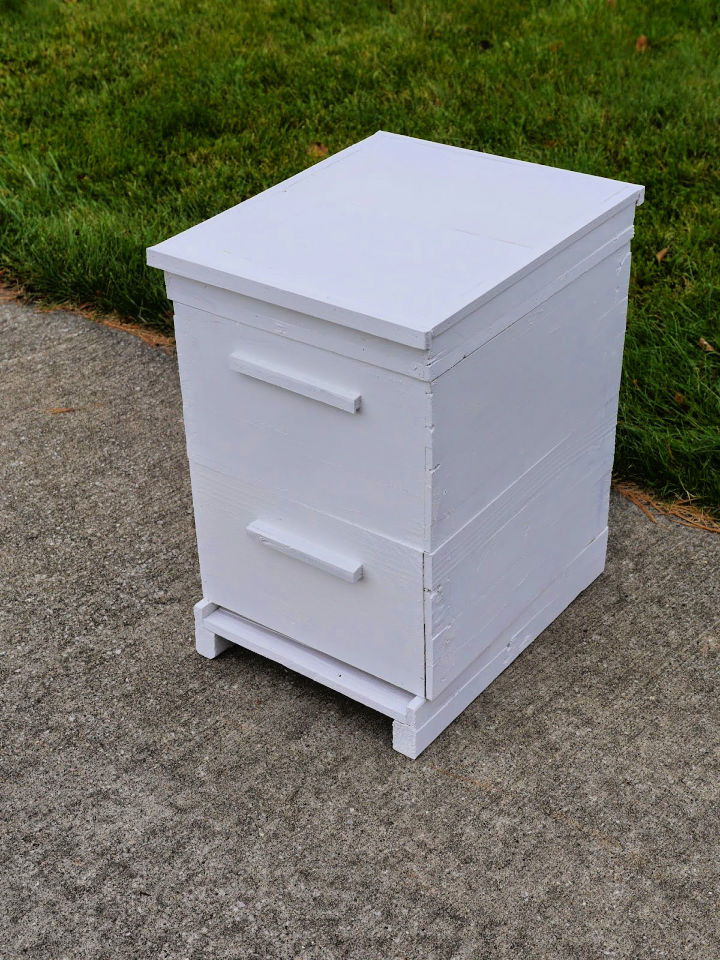 If the pallet is one of your favorite things to work on, this DIY beehive from pallets would be a great project for you to do in the afternoon. You can choose any wood you love but pick the sturdy one to make a long-lasting beehive to protect your bees for years. This is a simple project that most crafters can tackle themselves to get tasty and beneficial HoneyHoney on the cheap right in your backyard. Are you ready to keep some bees in your backyard? If your answer is yes, you can check out the complete list of materials you need and instructions here! jennifermcm
11. Honey Beehive from Old Wooden Skids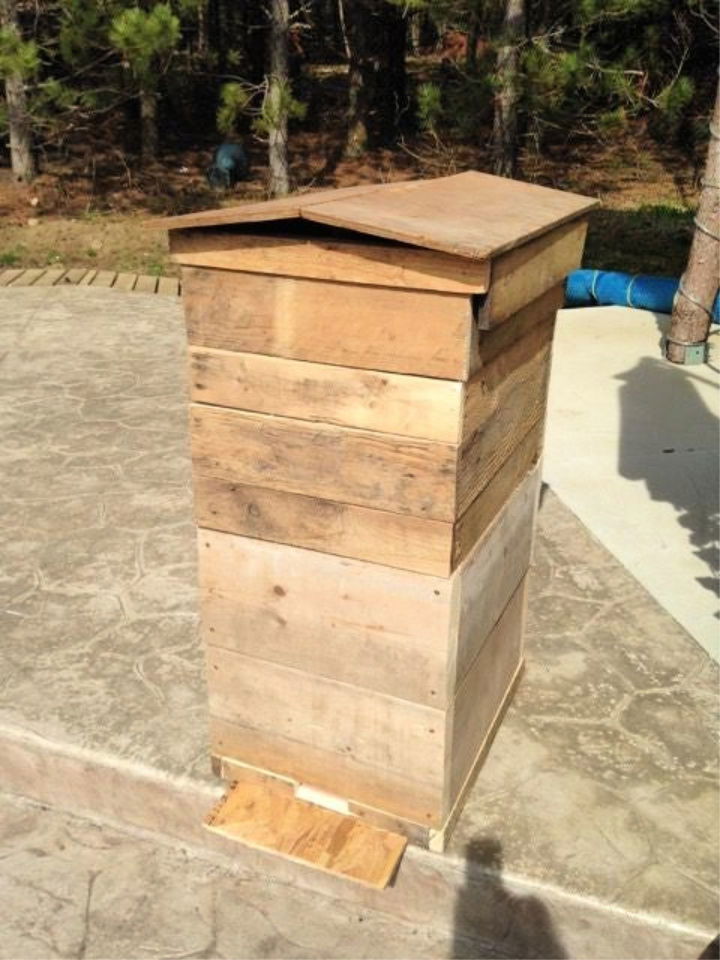 One of the great ways to get natural and cheap HoneyHoney is to grow bees in your home. But for this reason, you need a honey beehive to raise them perfectly. Instead of purchasing an expensive one from the store, try your hands on this honey beehive from old wooden skids. This is a perfect way to recycle old skids for a healthy purpose. It will protect your bees from outside forces and give you delicious HoneyHoney and natural beeswax. If you have some wooden skills, you can do this project instantly. Grab the detailed plan here for directions! instructables
12. Build a Wooden Beehive Instructions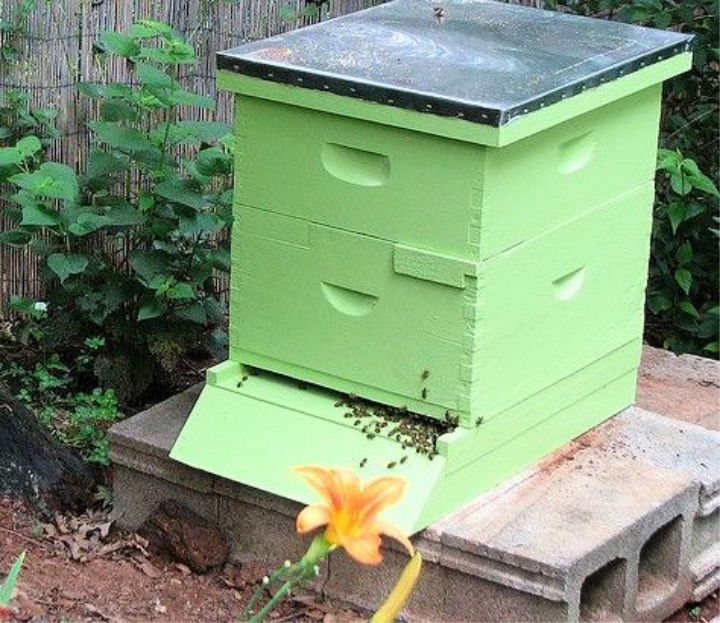 Enhance your self-sufficient lifestyle with meticulously designed DIY beehive plans, featuring step-by-step instructions, essential tips, and eco-friendly materials.
For those who love to get fresh and natural Honey for their home recipes, why not grow some bees outdoors for this reason? This DIY of building a wooden beehive has straightforward instructions that even a beginner can follow to make a beehive cheaply.
Not only is this DIY perfect for giving them protection against harsh weather, but also a comfortable environment to produce healthy HoneyHoney. You will need wood, nails, screws, a tape measure, a hammer, a hand saw, a combination square, a hand plane, a utility knife or cutter, levels, some additional tools and glue. easydiyand
13. Simple DIY Old Tyre to Beehive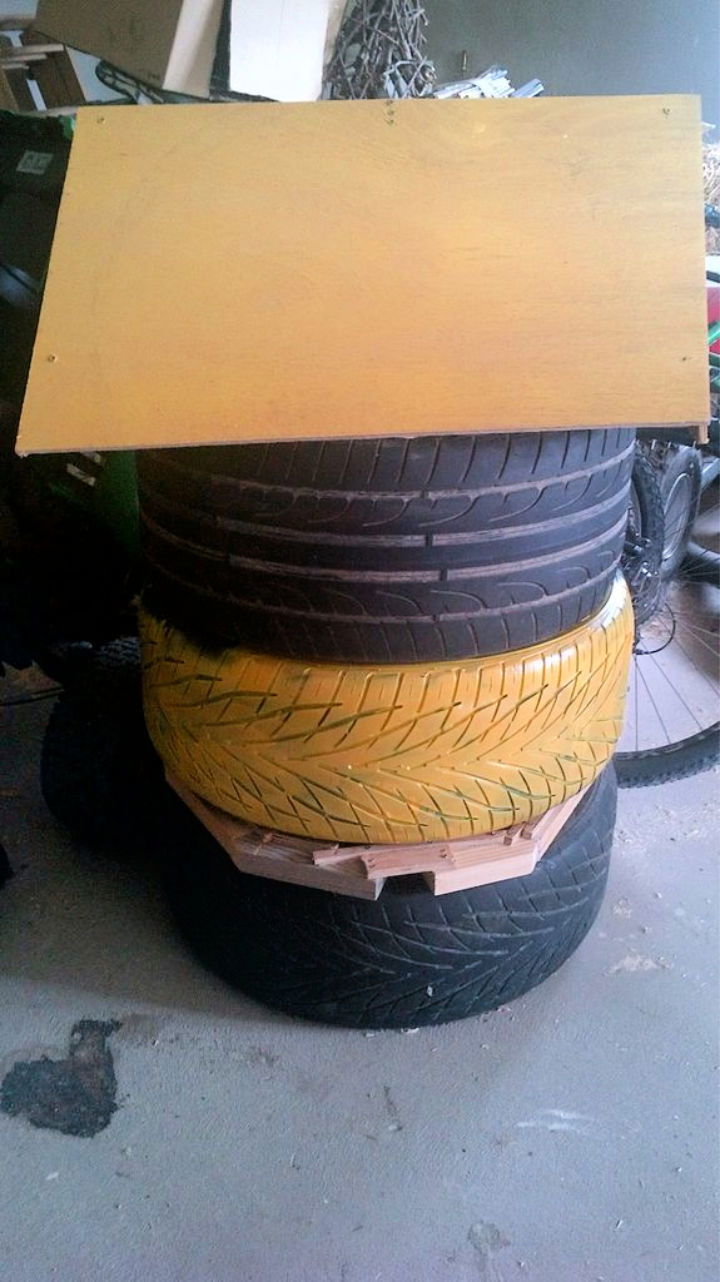 Want to help out the bees but don't have enough money to purchase a beehive? Follow this simple DIY old tire-to-beehive project. It's a great way to recycle your old items for a strong reason. Build this to help the little bees, and they will give you tasty HoneyHoney in return. If you don't have old tires at home, you can buy them from your local thrift store on the cheap. The tools and materials you will need are 3 or 4 tires, some length of wood, some plywood, screws, hay, hot glue sticks, plastic bags, a saw, a screwdriver, and a glue gun. instructables
14. Beehive to Make Honey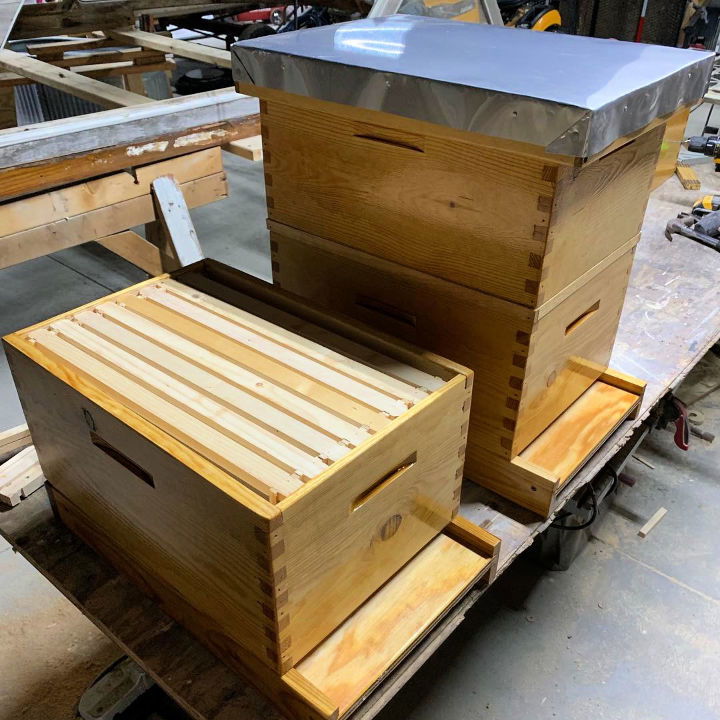 When it comes to keeping bees in your space, you first need a functional and sturdy beehive. If you don't have enough money to buy a beehive from the market, take this DIY route of making a beehive to make Honey. This is a simple project that everyone can tackle to provide a cozy home to your little bees. In return, they will help you increase crop production by pollination. If you are ready to tackle this super simple and cost-effective DIY with two hands, get the details about the entire project here! revivalwoods
15. Easiest Plywood Beehive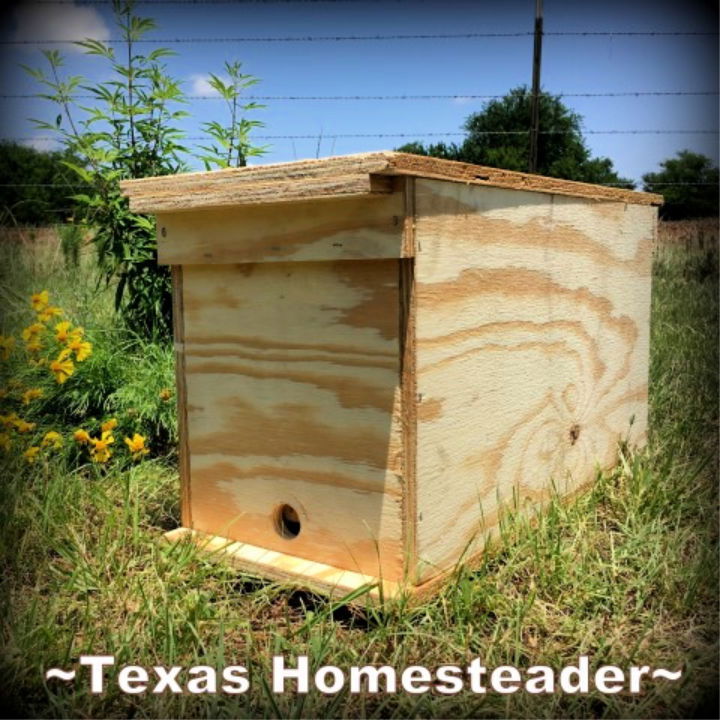 Sometimes when people capture a swarm, they put the bees into an unfilled deep hive box with frames and let them get busy. But what if you caught so many swarms but didn't have a deep hive box available? Use this easiest plywood beehive DIY to make four to five nuc boxes temporarily housing the bees. The best part of these hives is? You only need a single sheet of plywood to create these five nuc boxes. The things you will need for this project are one sheet of plywood, a skill saw, a measuring tape, a marking pencil, a framing square, an air-powered trim nailer, and paint. texashomest
16. Computer Case Beehive Ideas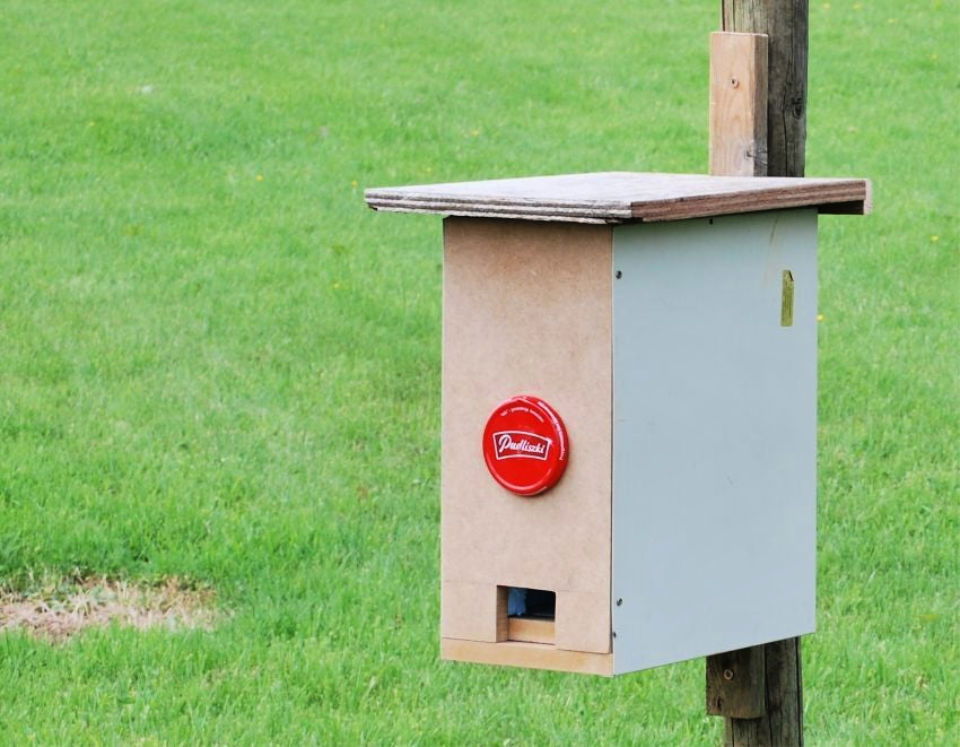 Not only are bees beneficial for pollination, but they are also good for producing fresh honey. If you want to make a cute little home for your little number of bees, you can recycle your old computer case. This is a simple project to follow step-by-step without causing any load on your wallet. It has a small opening for getting in and out of the hive. All you need are a computer case, insulation materials, wood, a cordless drill, an electric or jig saw, a screwdriver, a tape measure, a ruler and screws. instructables
17. How Do You Make a Beehive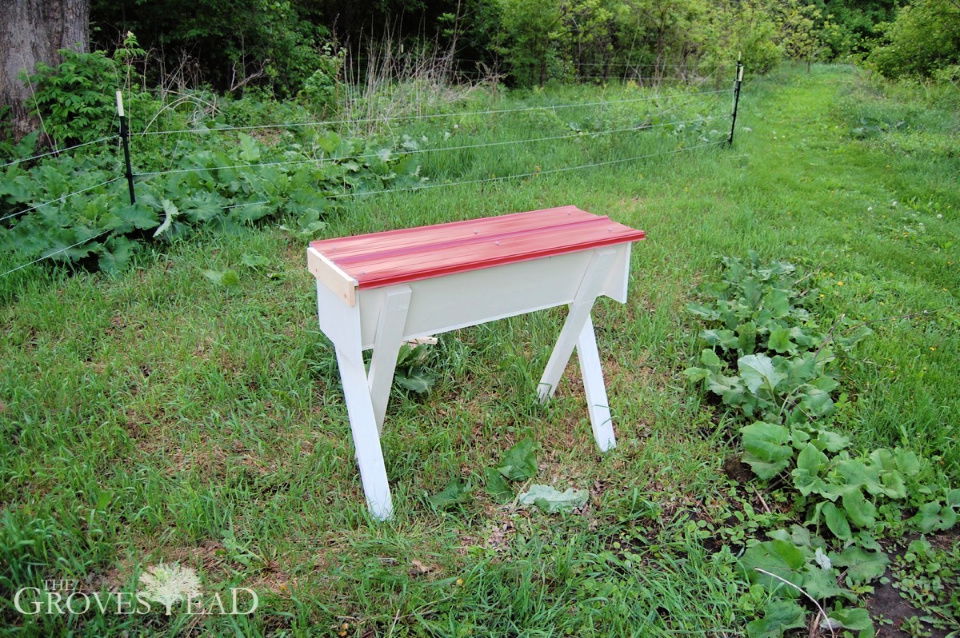 If you are new to beekeeping, this top bar hive might interest you. They are commonly used everywhere and are simple to build with your own hands to save money. On the other hand, you can make money by selling fresh honey and beeswax, the cute bees produce. Due to being made with wood, this beehive can be customized easily and will make a focal point in your backyard. You will need pine boards and materials for the lid, bars, pieces of triangular corner molding, a nail gun with nails, a measuring tape, a miter saw, and a table saw. thegrovestead
18. Cheap DIY Beehive Stand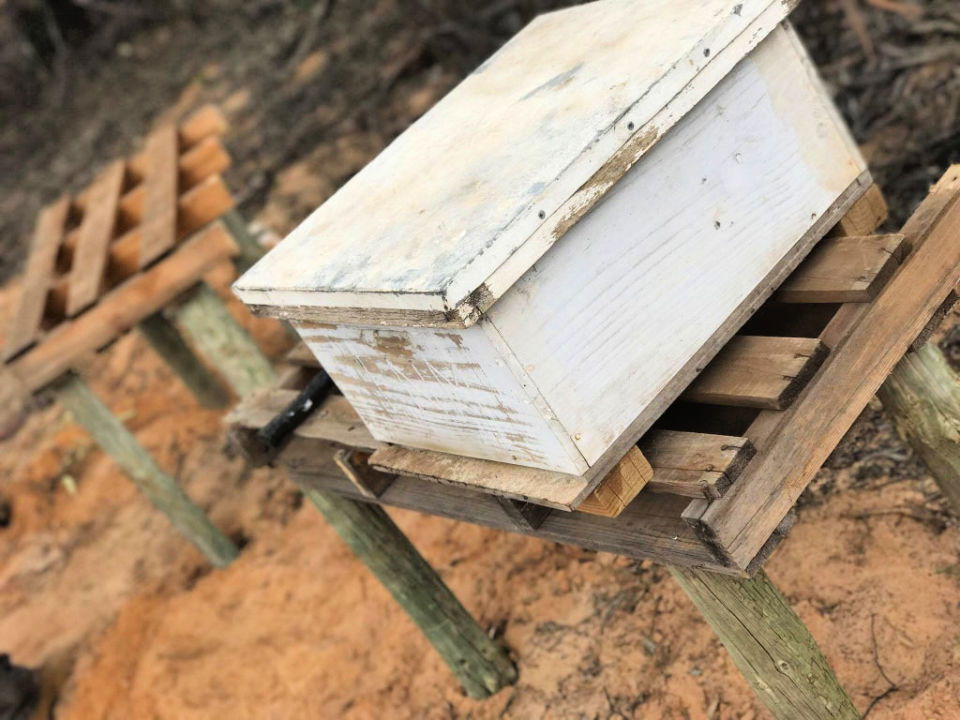 This cheap beehive stand DIY provides a level, stable, and adjustable platform for your amazing hive. DIYing your own can save you a huge amount of cash, and you can customize the stand just the way you desire. This is a simple project that needs just a few materials you already have in your backyard at this very moment. You can gather the necessary things if you are ready to keep the hive off the damp ground. Like, treat pine posts and one wooden pallet. instructables
19. Long Langstroth Hive Design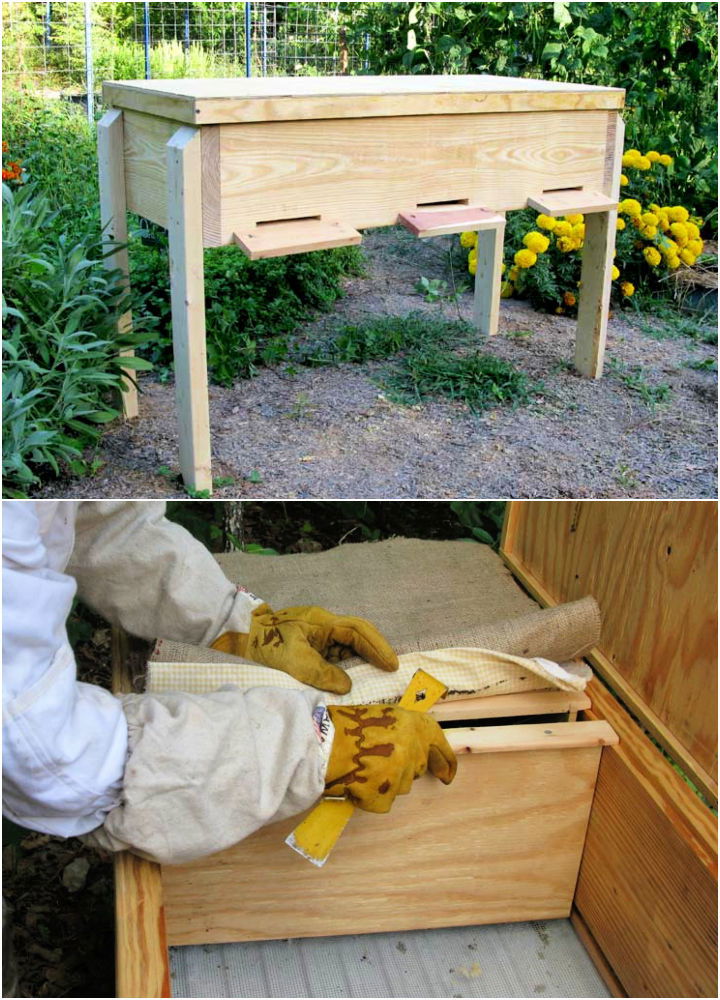 With our expertly crafted DIY beehive plans, you can create a sustainable and thriving habitat, supporting local pollinators and producing delicious honey.
This impressive DIY is for creating your own horizontal long Langstroth hive design. This is the perfect project to keep your little bees safe and happier without spending a pretty penny. This project comes together easily in around two hours with some basic tools. The best part is that it has been-friendly thick walls that provide durability and superior insulation.
The needed materials and tools are untreated pine boards, pine plywood, wood glue, deck screws, rigid insulation, exterior acrylic primer, a wide brush, a circular saw, a sliding miter saw, a table saw, a cordless drill, a router, and right angle clamps. horizontalhive
20. Man Made Native Beehive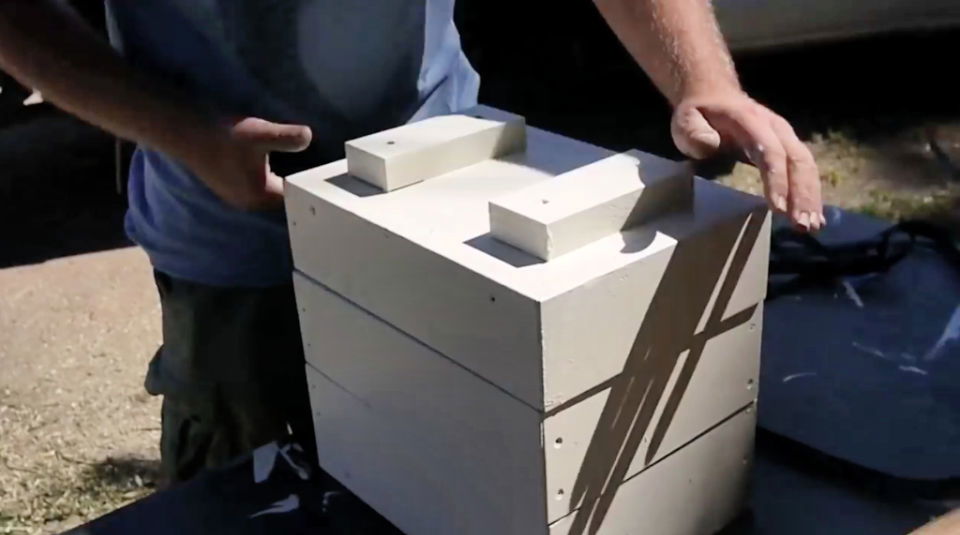 Currently, bees are facing many problems. The use of nano insecticides and other harsh chemicals is disturbing their lives. If the bees have a little importance near your heart, keep them safe in your backyard with this man made native beehive. This is a great way to provide shelter to honey-producing insects, and they will say thanks in return. This beehive is simple to make for any DIYer without spending a huge amount of dollars. Are you ready to give bees a home to raise their little ones? If your answer is yes, check out the complete plan, including the materials and directions! instructables
21. Do It Yourself Bee House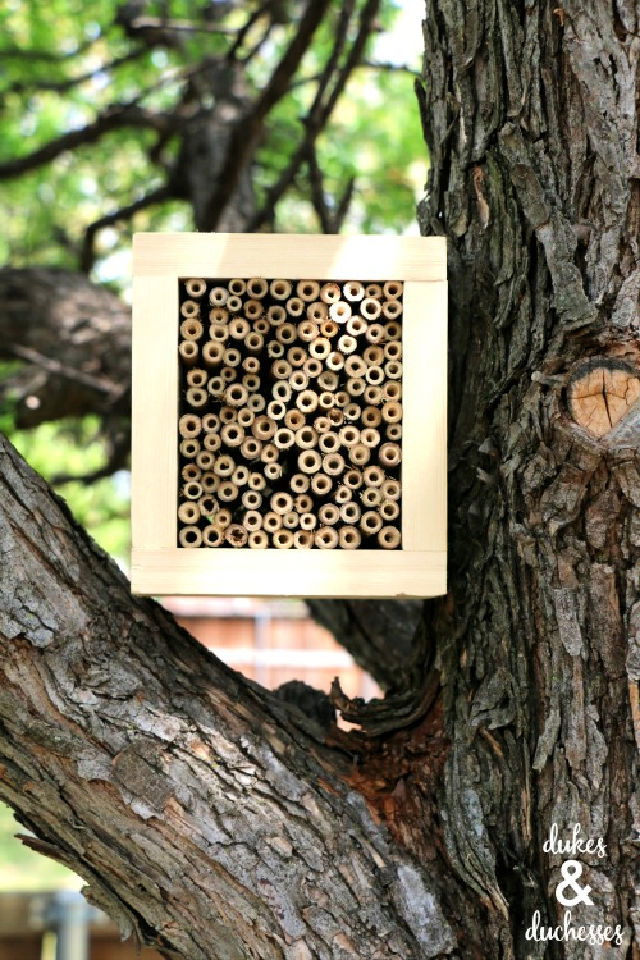 Learn this Do It Yourself bee house plan to become a solitary beekeeper. Solitary bees like mason bees nest in small tubes or tunnels, making them their home for their short life. They rarely sting and are quite functional for pollinating the fruiting crops. This bee house is pretty simple to make and hang in your backyard. It will be a great home for those useful little creatures to stay in and lay their eggs. You will need a wooden board, bamboo stakes, a nail gun with nails, a miter saw, fine-grit sandpaper, a measuring tape, and some working time on this project. dukesand
21. How to Make a Bee Box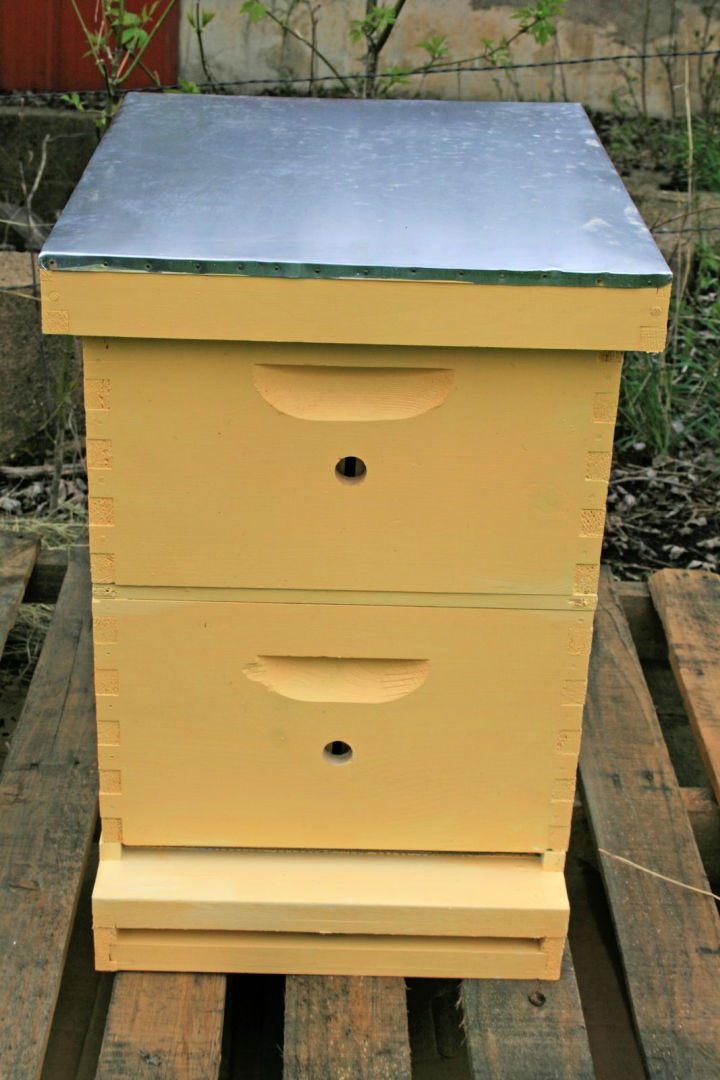 Aside from being just honey-producing insects, bees are also functional for pollination. They increase the production of crops, vegetables and flowers. If you love these tiny creatures, build this cute little bee box to keep bees in your backyard. Use the fresh honey they produce for making tasty recipes or beauty products. This way, you can save a huge amount of money and time. The best thing is that? It would be a perfect gift for anyone who loves to have bees in their backyard. Check out the complete materials list and step-by-step instructions about the whole project here! squashblossom
22. Building Your Own Beehive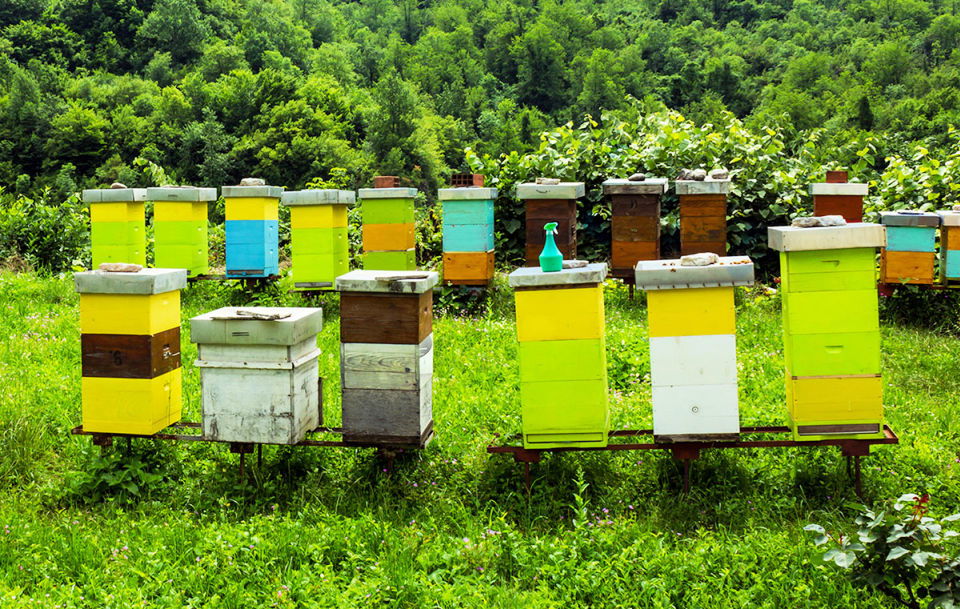 Start your beekeeping hobby this spring by making your very own this gorgeous beehive. This is a perfect alternative to the beehives you see in the market. Moreover, you can customize them to show your creativity or style. Once you have the beehive on hand, it would be a great spot for bees to make honey.
They are also great pollinators to increase the production of your backyard veggies, flowers and other plants. The tools and materials are one sheet of thick plywood, pine boards, a tape measure, a table saw, a chop saw, a power drill, galvanized nails, hardened trim nails, waterproof wood glue, a jig saw, wood screws, frame entrance reducer, and hive frames with wax foundation. modernfarmer
23. Building a Long Langstroth Hive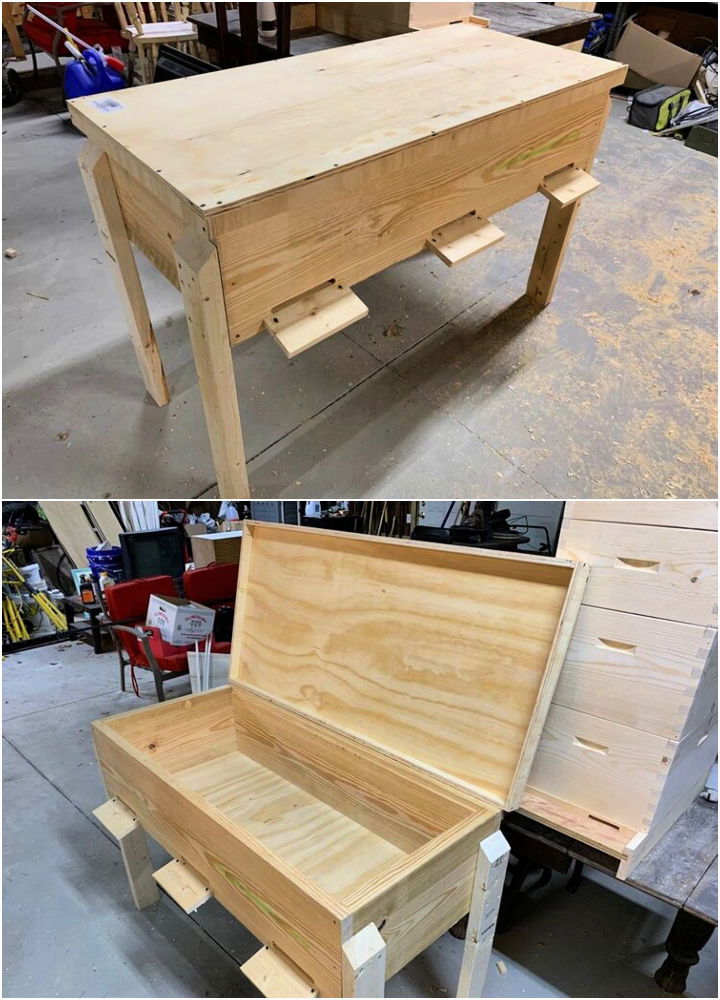 There are tons of hives available in the market to purchase. But they cost you a fortune to buy your desired one. To make a functional beehive on the cheap, use this DIY to build a long Langstroth hive that needs just a few materials and basic tools. This project comes together in the afternoon and provides many bees with a comfy home. Build a home for the cute little creatures, and they will give you tasty honey in return. You will need to grab untreated wood, one sheet of plywood, various size screws, wood glue, and paint or sealer of your choice. revivalwoods
24. DIY Beehive Frame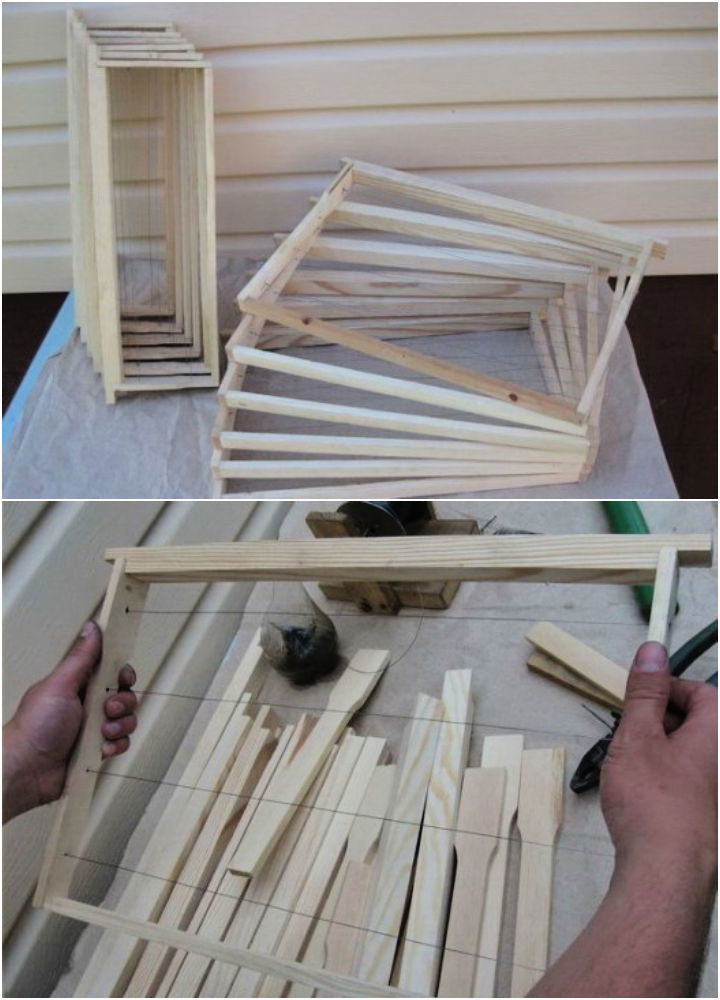 If you are a beekeeper, you often have to get new frames for the beehives. But you can make your frames without causing any load on your wallet. This DIY beehive frame needs just a few things and tools to make functional beehives in the afternoon. You can customize your frames' size easily to meet your exact needs. In addition to thin wire and shoe nails, you need prepared dry strips, a hammer, an awl, pliers, and wire cutters. keepingbee
25. How to Set Up 8 Frame Beehive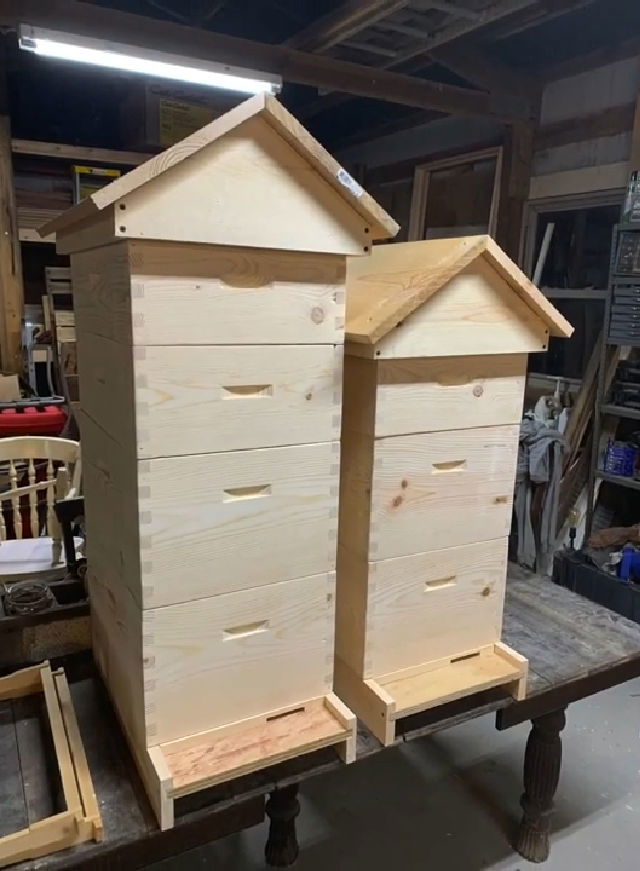 Whether you are new to keeping honeybees in your backyard or already have established colonies and want to give them a hive, consider this eight-frame beehive setup to make yourself. Making your beehive is a rewarding woodworking project, but it is cheaper than buying a premade hive from the market. This is a great way to create your cute little bees happier, and they will produce delicious honey that you can use for making kitchen recipes or homemade beauty products. You will need a table saw, a miter saw, a drill, a driver, a hammer, wood glue, screws, and nails.
Conclusion: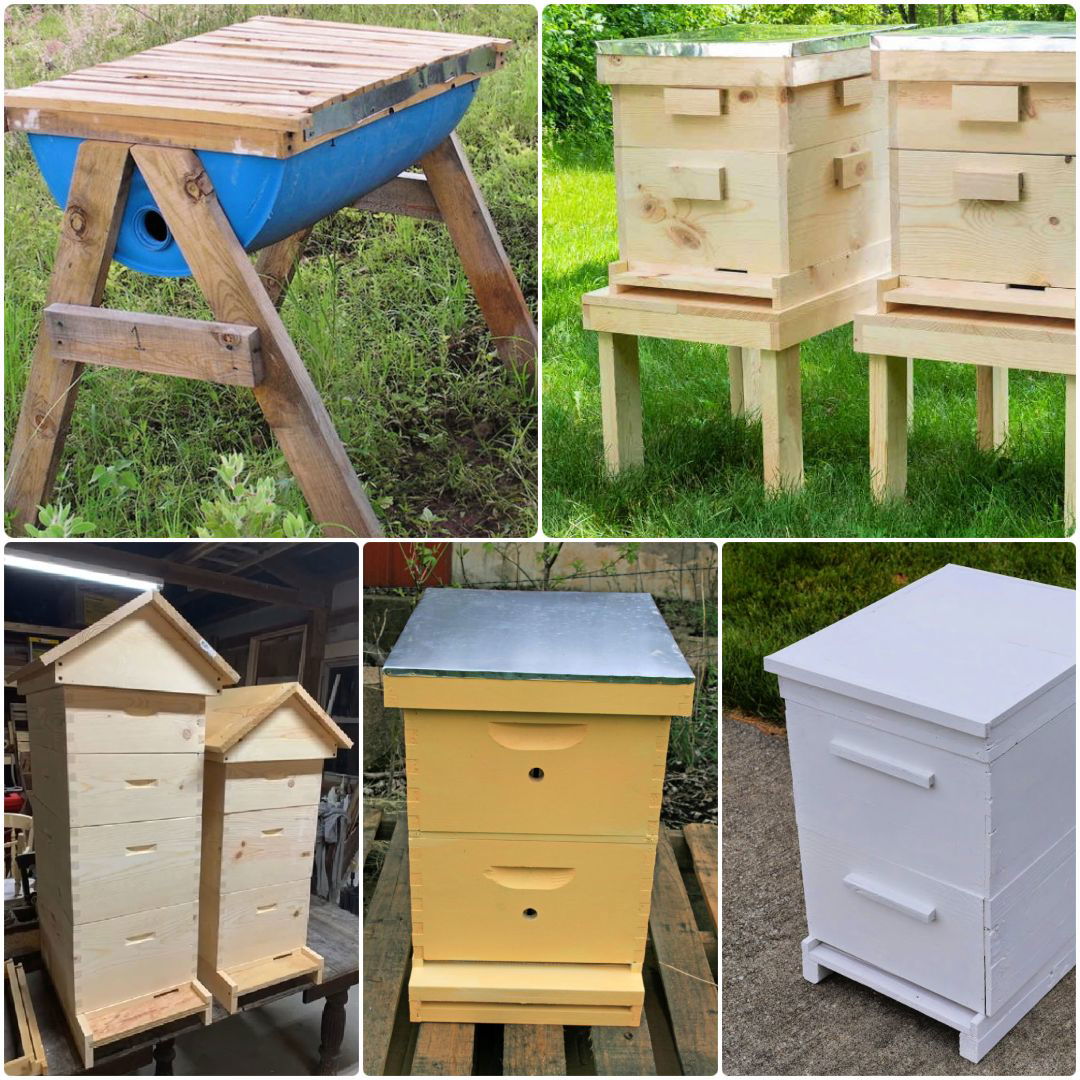 In conclusion, making a DIY beehive offers a rewarding and cost-effective solution for individuals interested in beekeeping. With 25 free diy beehive plans available, you can build a variety of beehives such as Langstroth, top bar, horizontal, and Warre-style hives. Don't be daunted—there are instructions for homemade beehives made from pallets, old wooden skids, tyres, and even computer cases. By following this comprehensive diy beehive plans guide, you'll master how to make, build and set up a bee box for your buzzing friends in no time.