Explore the fascinating world of homemade ink with our guide on how to make ink. Turn your kitchen into a DIY ink lab with easy, step-by-step instructions on how to make 20 different types of homemade ink. From natural ink from plants and green ink made with grass to color-changing invisible ink and flower petal ink, there's something here for every art and craft enthusiast.
Starting with homemade alcohol ink, through invisible ink and up to homemade instant black ink, this guide offers clear, detailed instructions for each homemade ink recipe. Each tutorial provides a full list of required supplies and materials, with visual illustrations and step-by-step explanations to help you through the whole process. Every ink recipe comes with comprehensive instructions perfect for both beginners and advanced DIYers. Most of these DIY ink recipes are easy enough for any beginner to follow, using materials you likely already have at home.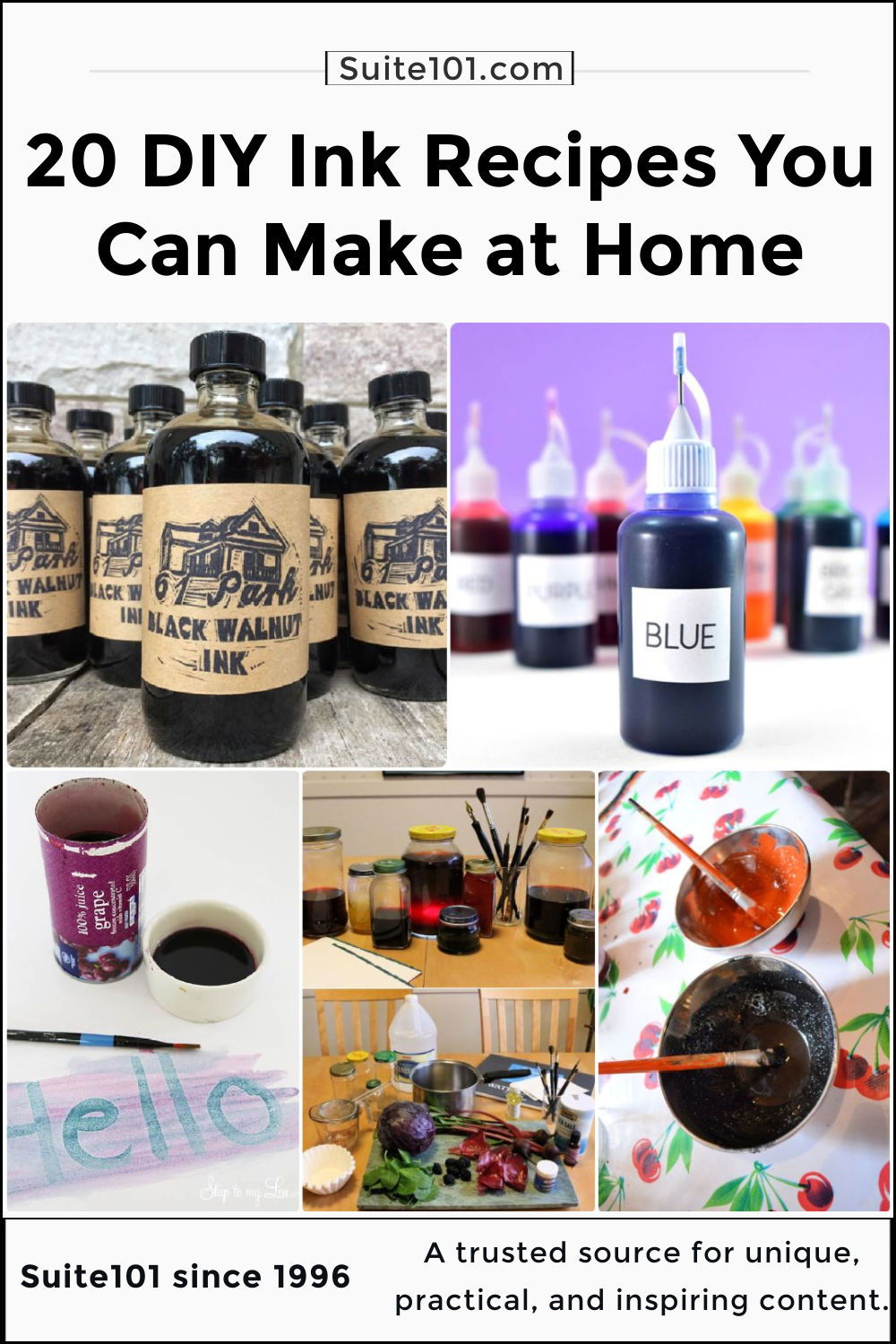 So, if you've ever been interested in learning how to make fountain pen ink or how to make pen ink, or if you're just fascinated by the idea of homemade ink, this guide is for you. Discover the delightful experience of creating unique, homemade inks today and start your journey into the art of ink making. So, don't hesitate, dive into the world of homemade ink with us, and start creating your own unique, personalized inks today – how to make ink.
1. Homemade Alcohol Ink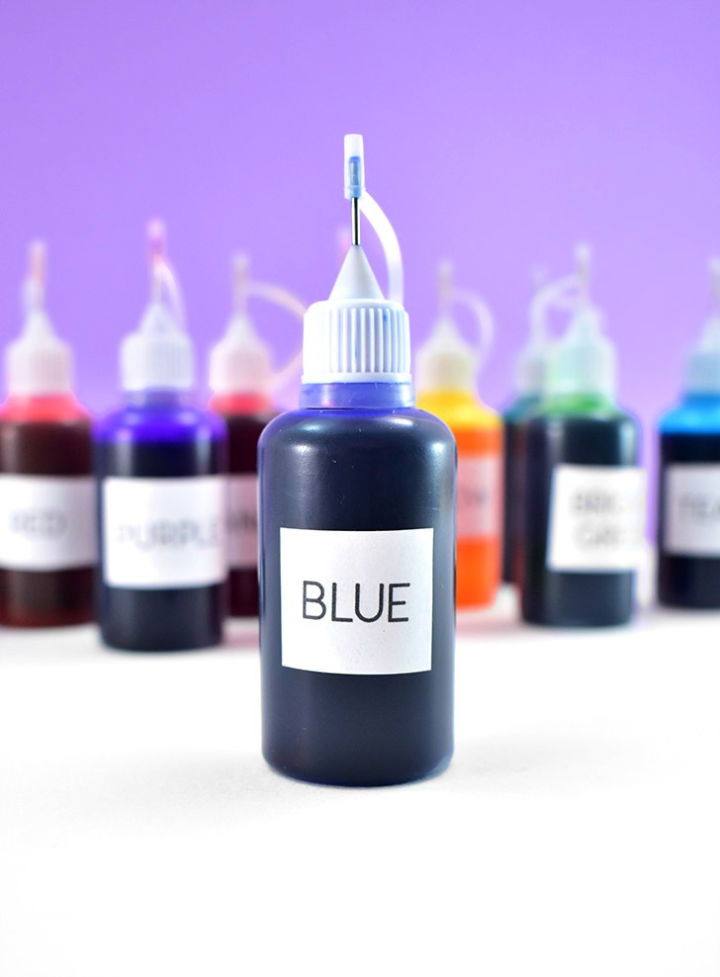 Make your own stunning alcohol ink art at a fraction of the price with this easy step-by-step guide! You only need chisel tip sharpie markers, isopropyl alcohol, precision tip applicator bottles, glass jars, paper towels, and goo gone for clean up. Get vibrant colors in no time – perfect for making unique pieces of artwork. Protect your work surface while making homemade alcohol inks and enjoy fantastic results without spending a fortune! dreamalittlebig
2. Natural Ink from Plants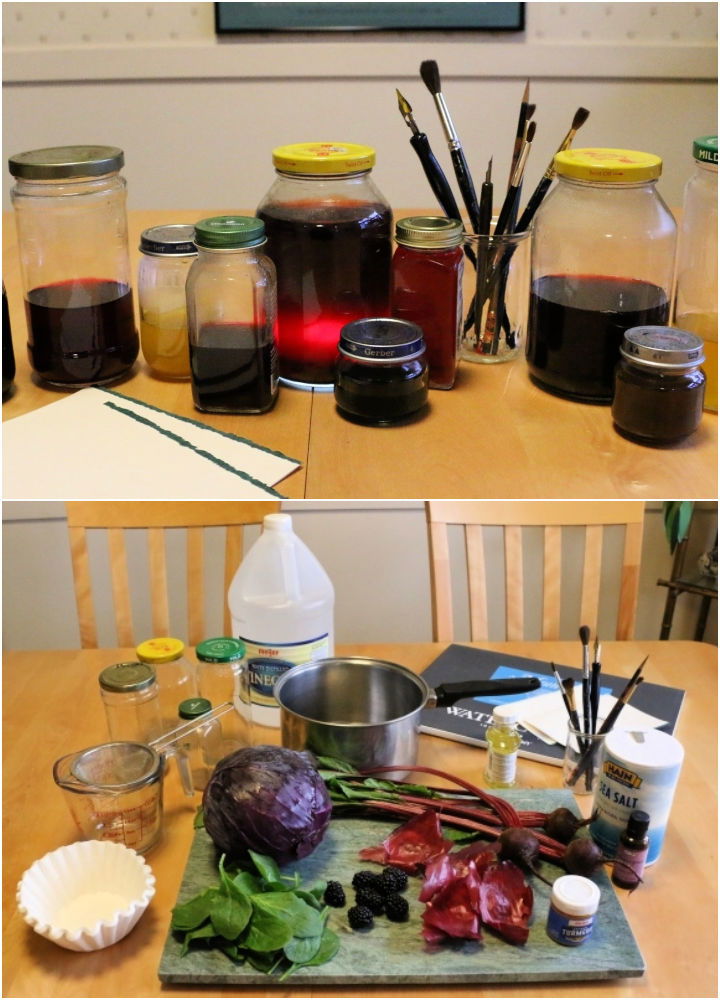 Make beautiful natural inks from plants and other ingredients found in nature! With a few simple steps, you can capture the vibrant colors of your garden to use for artwork. Gather up cooking pots, berries, flowers, vegetables, small metal mesh strainers, coffee filters, water, white vinegar, salt, and thyme or wintergreen essential oil. Finally, mix with gum arabic for a unique ink perfect for all your drawing and painting needs. Bring the beauty of the outdoors into your art today by making genuine ink from plants! mygardenlife
3. Make Green Ink With Grass and Water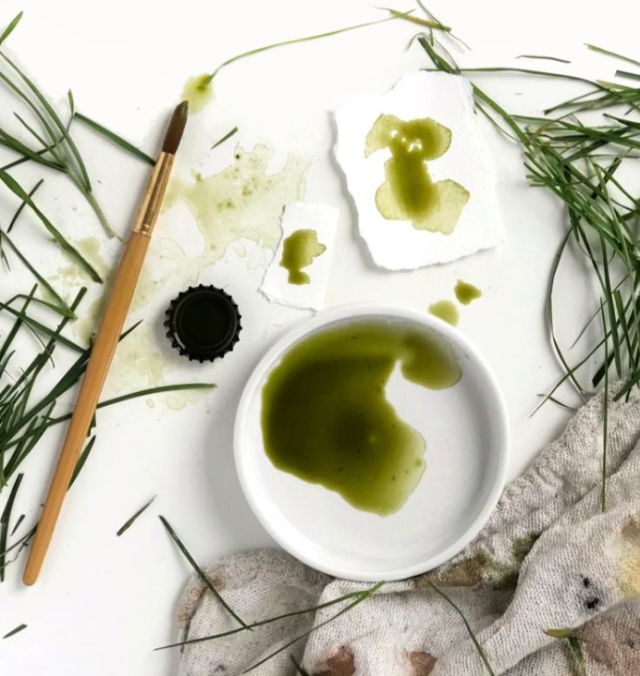 Learn how to make your own vibrant green ink using just two simple ingredients: grass and water. This DIY project is perfect for those interested in natural inks and is a beautiful and simple way to begin your ink-making journey. Grass leaves collect energy from sunlight through photosynthesis, and the chlorophyll in the leaves gives grass its green color.
By blending fresh grass with water, straining it, and storing it in a glass jar, you can make a rich dark green ink that can be used for painting. Experiment with different types of paper and techniques to make stunning effects. Keep the ink refrigerated and out of direct sunlight for optimal longevity. melissamaryjenkin
4. How to Make Invisible Ink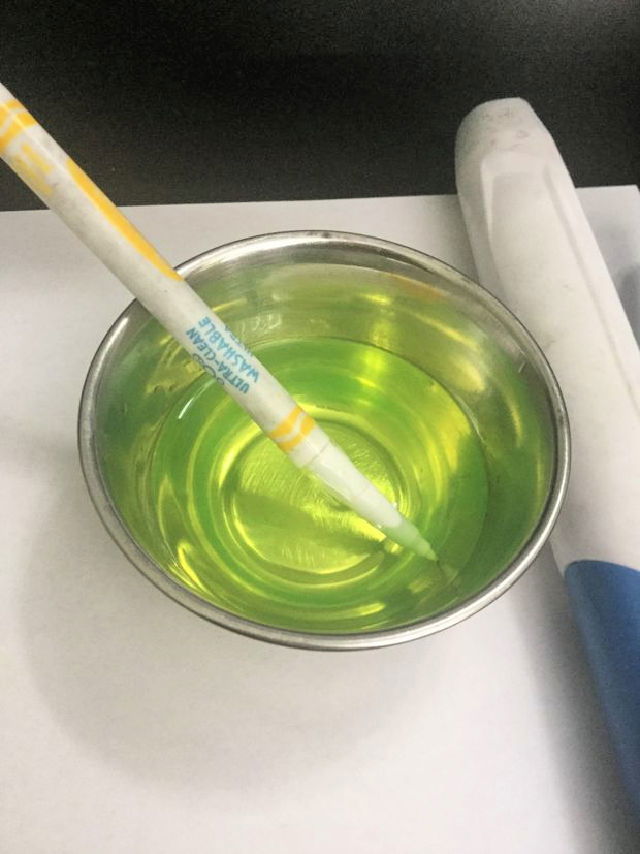 Make an invisible message with just a few simple ingredients in your kitchen. With water, a yellow highlighter, and a marker without ink, you can make the perfect invisible ink for your secret message! Simply write out the words or phrases you want to keep private on paper using the empty marker. Let it sit until dry, then use the yellow highlighter above it. When done correctly, no one can see what is written unless they shine uv light over it, revealing your hidden message! Make invisible ink today and surprise friends and family with your special messages! guides brit
5. Easy DIY Natural Ink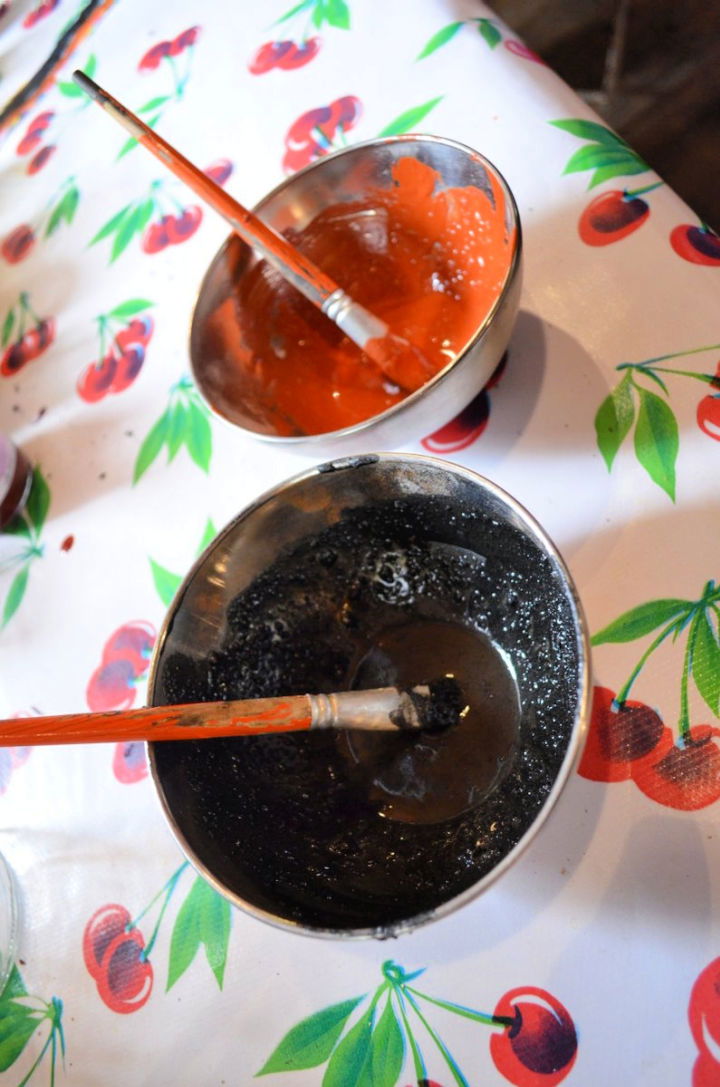 DIY your natural, eco-friendly, and plant-based ink with this DIY guide! With only a few simple materials, you can easily make a perfect homemade ink for all your creative projects. This recipe helps you save money and reduces waste from store-bought inks. Start now, and in minutes have the perfect natural ink to use for drawing, painting, writing, and more! Enjoy the satisfaction of making something yourself with these easy instructions. permadventure
6. DIY Color-changing Invisible Ink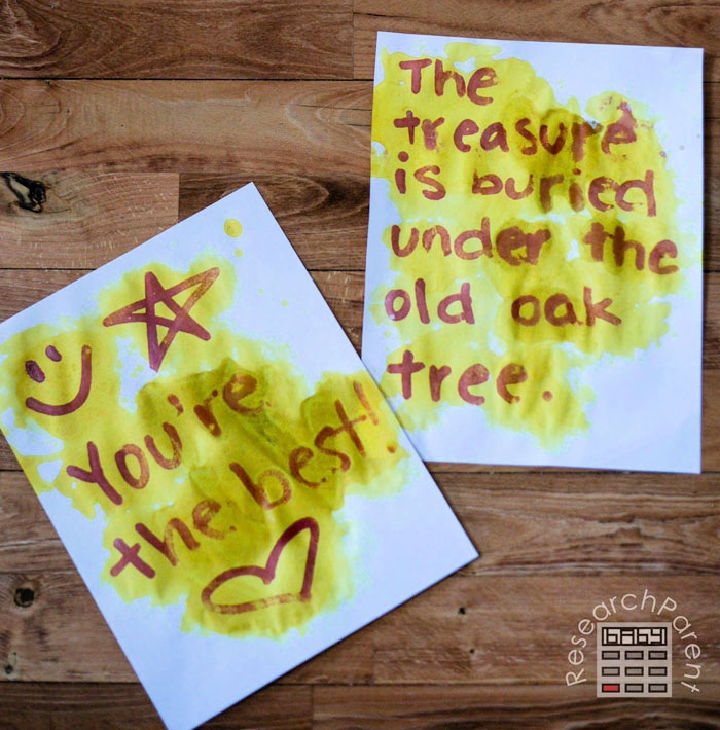 Discover the excitement of science with a spy-inspired experiment using colorless ink to write secret messages! This DIY activity is perfect for kids of all ages and requires common household ingredients like water, baking soda, turmeric, and rubbing alcohol. Unlike traditional invisible ink methods, no heat is needed for the reveal. By using a homemade acid/base indicator made from turmeric and rubbing alcohol, the secret message magically appears. Let your children unleash their inner spies and have fun revealing hidden messages in a safe and engaging way. researchparent
7. DIY Ink from Flower Petals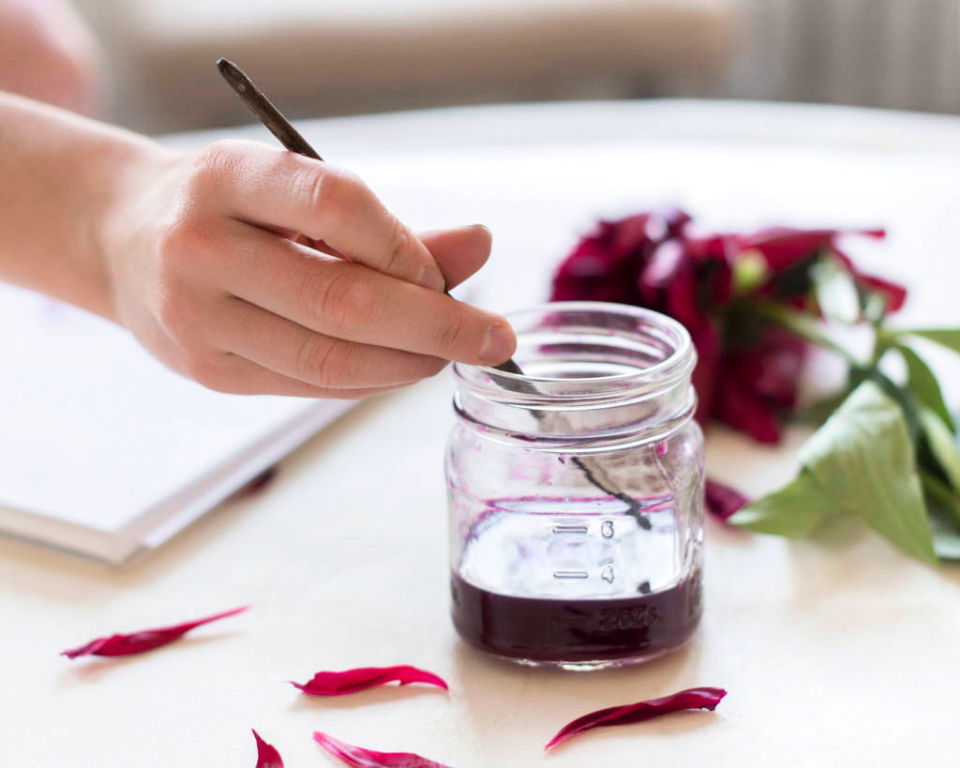 Learn how to make beautiful ink from flower petals! This DIY process is simple and can be done with leftover or virgin petals. All you need is a pestle, a small jar/bowl, a paintbrush, and boiling water. Experiment with different blooms foraged in your backyard this spring season – the perfect way to recycle an old bouquet into something unique and useful! Perfect for arts & crafts projects or making vibrancy on paper documents. gardencollage
8. Homemade Ink Recipe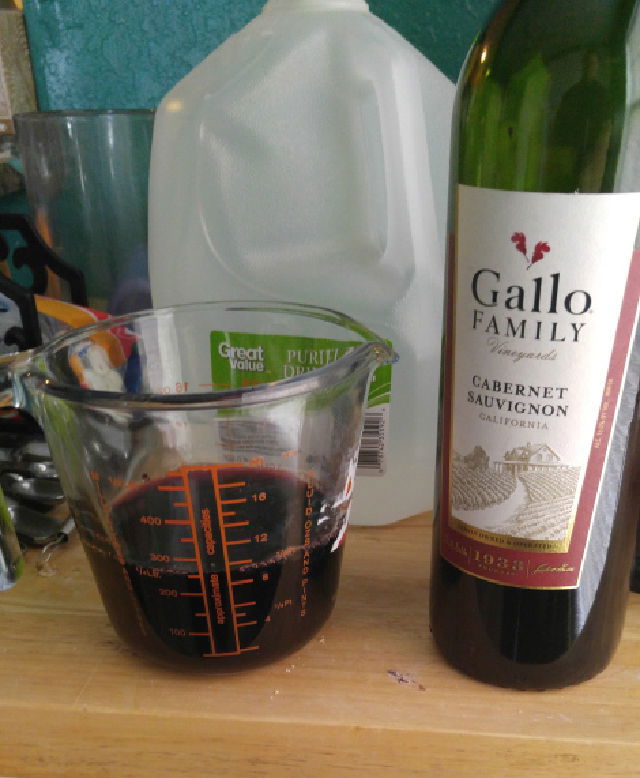 Discover how to make your ink at home with this easy-to-follow tutorial! With just a few items from around the house, you can make custom ink and save money while reducing waste. Get creative by mixing different inks and adjusting each batch's intensity or color for projects requiring unique colors. So get started today and discover how simple it is to craft your own homemade ink! scribescribbling
9. DIY Black Walnut Ink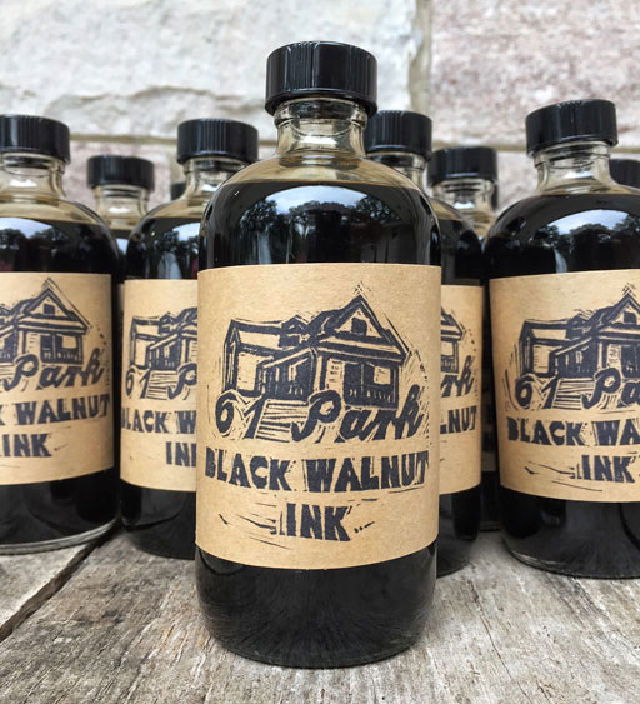 Craft your own DIY black walnut ink with this super easy tutorial! Gather your supplies: a large enamel pot, tongs, rubber gloves, funnel, cheesecloth, unbleached cone coffee filters, and 99.5% isopropyl alcohol. Put on those gloves and get started! Boil black walnuts in water for an hour to make a dark-colored extract. Filter the liquid through cheesecloth and a funnel lined with a coffee filter to strain out bits of shells or sediment. Add equal parts of isopropyl alcohol to help preserve your ink before transferring it into bottles or vials using a funnel for labeling purposes. Make unique calligraphy pieces with your own DIY black walnut ink – fun and creative! lilblueboo
10. Make Your Own Flower Petal Ink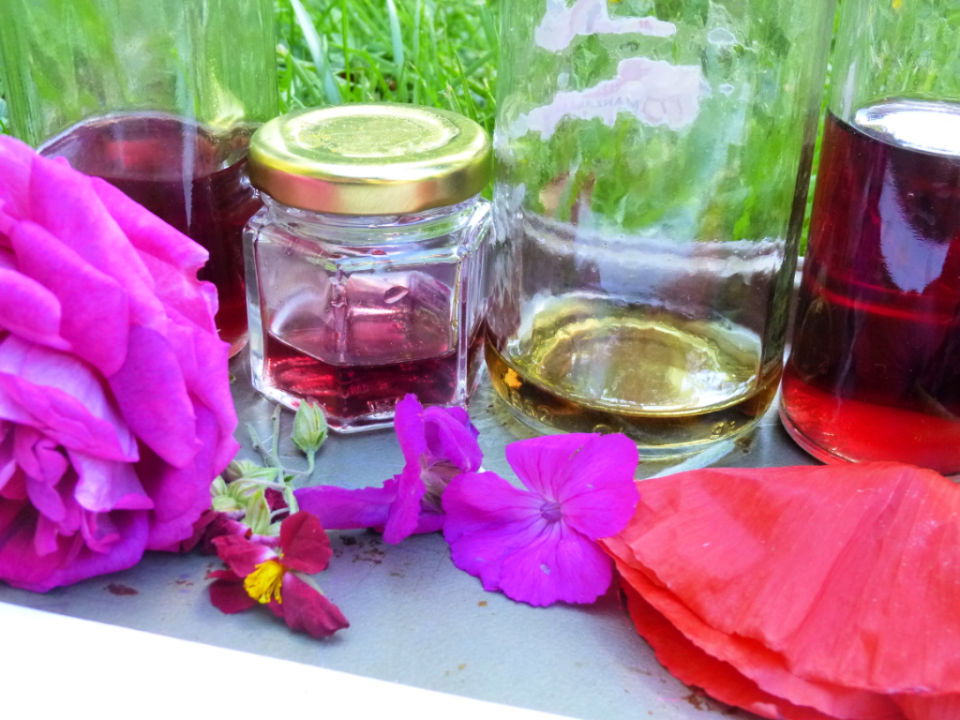 Bring a creative spark to life with the mesmerizing beauty of DIY flower petal ink! Collect flower petals from around your garden, separate each type of petal into its jar, cover them in boiling water, and set them aside to brew overnight. Strain the mixture through cheesecloth to get a soft beauty that can't be achieved through store-bought pigments. Give it a try – it's easy and rewarding! Make something beautiful that will last forever with DIY flower petal ink. rockfarmer
11. DIY Colored Calligraphy Ink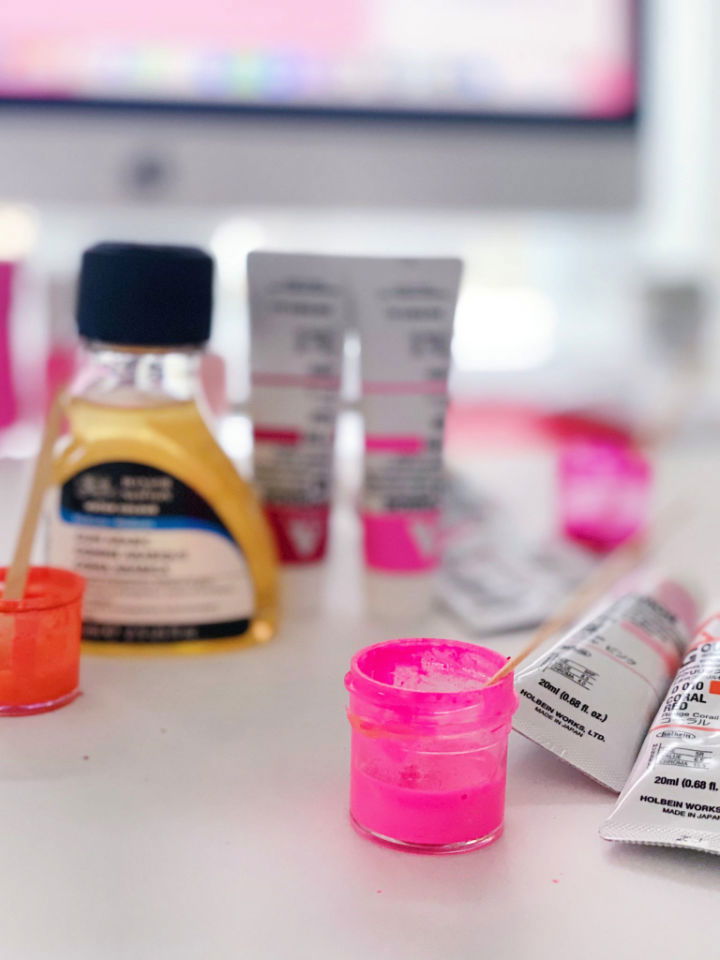 Unleash your inner artist and discover the beauty of making vibrant calligraphy ink with these 6 easy steps! Forget buying expensive pre-made inks and make your own using gouache, gum arabic, distilled water, and other supplies. All you need is a small jar or ink pot to mix the ingredients in, a water dropper to transfer the mixture into an ink pot, and scratch paper for testing out colors and designs before committing them on actual paper with your favorite calligraphy pen or nib of choice. With these items, you can make unique custom inks for all your projects! sipandscript
12. Making Iron Gall Ink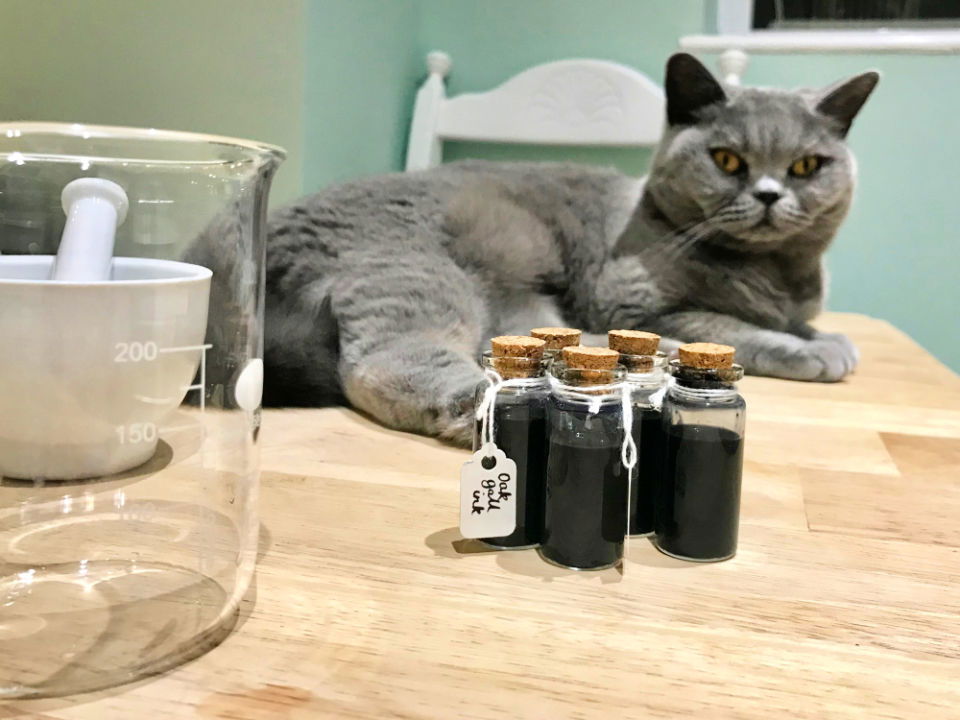 Make your iron gall ink at home with a few easy-to-find ingredients! Not only is making this type of ink an inexpensive and creative activity, but it also gives your artwork a unique look. Put on some rainy-day music and have fun learning how to make this fascinating ink right in the comfort of your own home. Get ready for stunning results that you can proudly display! schoenberginstitute
13. DIY Invisible Ink for Writing Top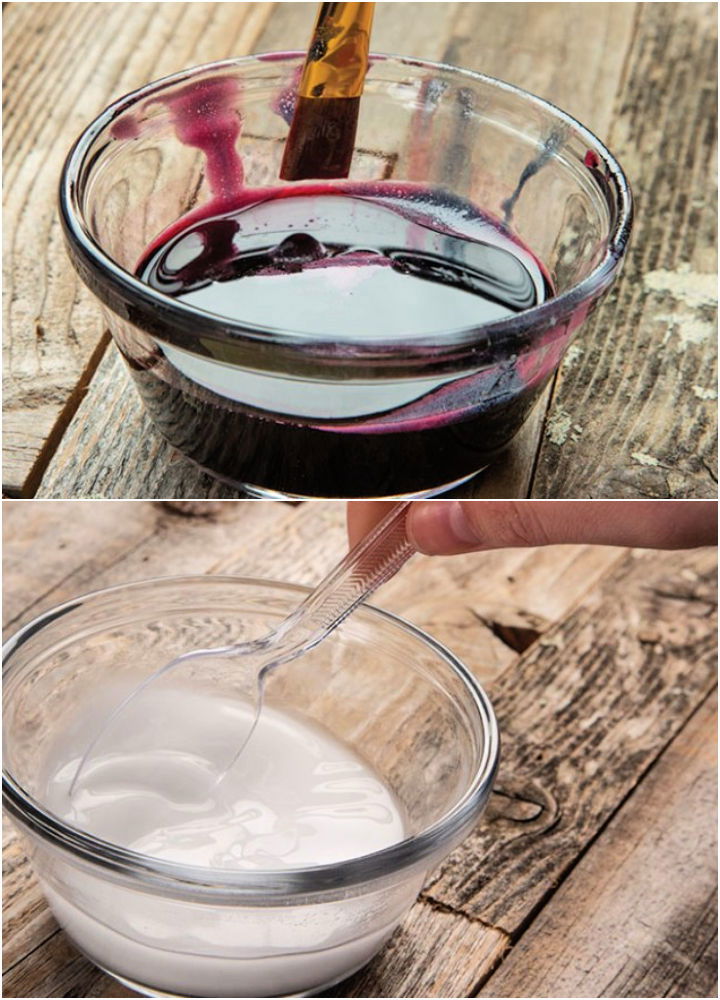 Make top-secret notes with ease using this simple technique! You only need 1 tablespoon of baking soda, ¼ cup of water, grape juice concentrate, a paintbrush or cotton swab, paper, and two small bowls. Start by combining baking soda and water to make an invisible ink solution. Next, dip your brush in the mixture and write on the paper. Let it dry naturally before exposing it to heat – use a hairdryer for faster results. For added security, coat your message with diluted grape juice concentrate (mixed with some water) as an extra 'invisible' layer. Enjoy writing super secret messages that only you can read! scoutlife
14. Homemade Tattoo Ink Recipe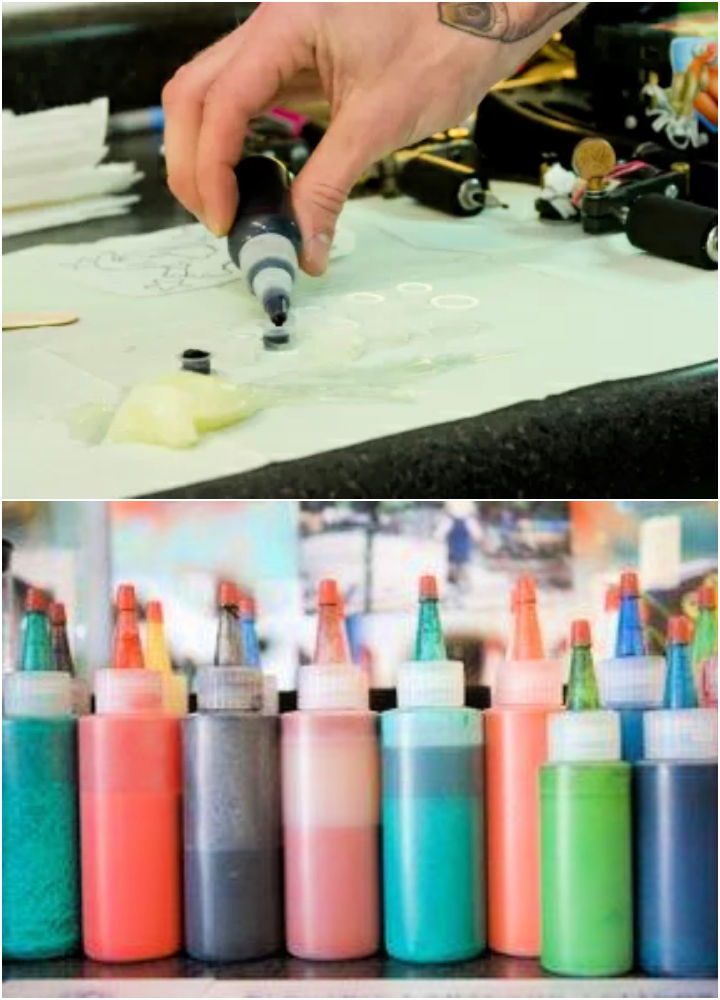 Experience the thrill of crafting your tattoo ink with this easy recipe! Start with 1 cup of black carbon ashes and add vodka for a safe, antiseptic diluent. Make dense black ink that is perfect for any DIY tattoo artist. Use the highest quality ingredients and follow safety guidelines to ensure the best results. Get creative and craft the perfect inks to develop unique tattoos you can be proud of! tattoos lovetoknow
15. How to Make Disapearing Ink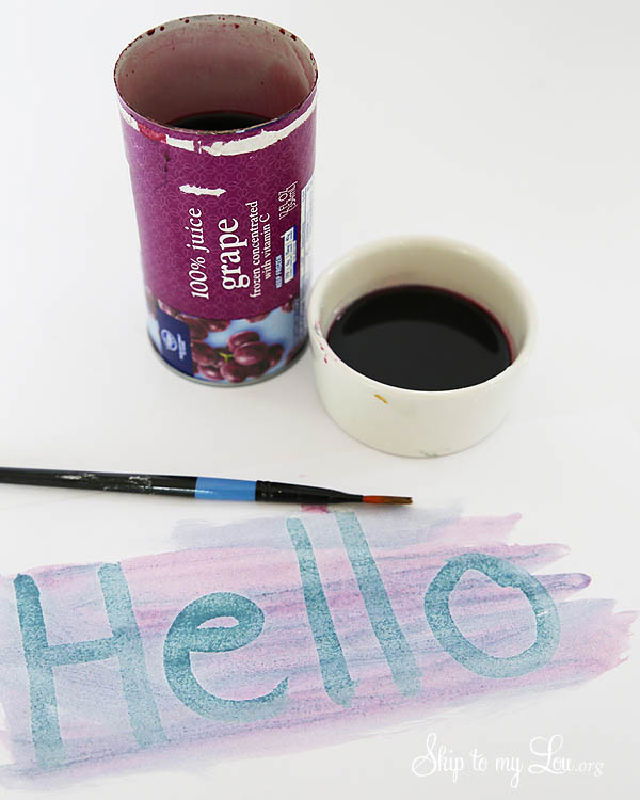 If you're looking for a unique and fun activity to keep your kids entertained, try making DIY invisible ink! You can make an exciting homemade ink project With baking soda, water, grape juice concentrate, and paper. Use a paintbrush to write or draw secret messages that will magically disappear as they dry! It's an easy process with ingredients readily available in your kitchen – perfect for family science experiments and creative play. Try out this special craft today so your kids can experience the magic of invisible ink! skiptomylou
16. How to Mix Tattoo Ink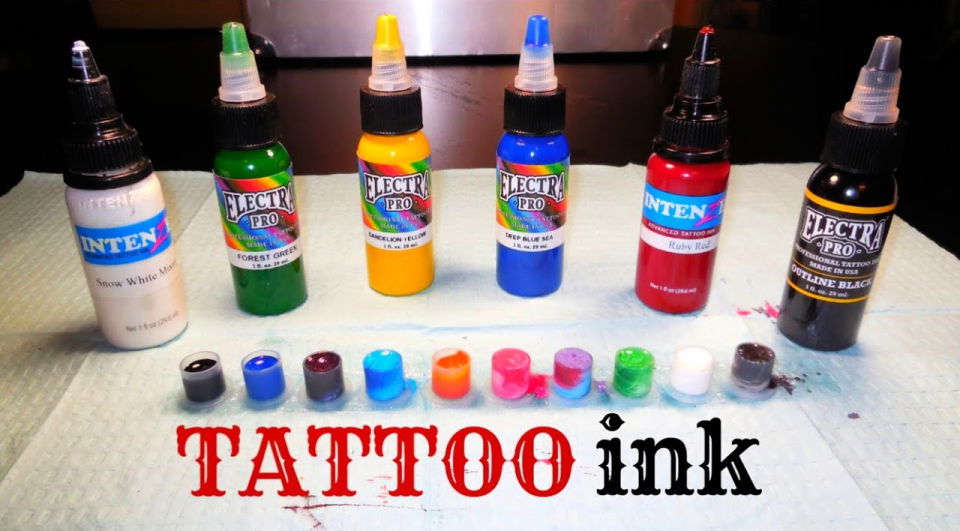 Unlock your inner artist and express yourself through custom tattoo ink crafted straight from home! This method is cost-effective and time-efficient, promising great results without damaging skin. With this easy-to-follow tutorial, you won't have to buy pre-made ink ever again! Learn how to mix your tattoo ink today!
17. Make Your Own Ink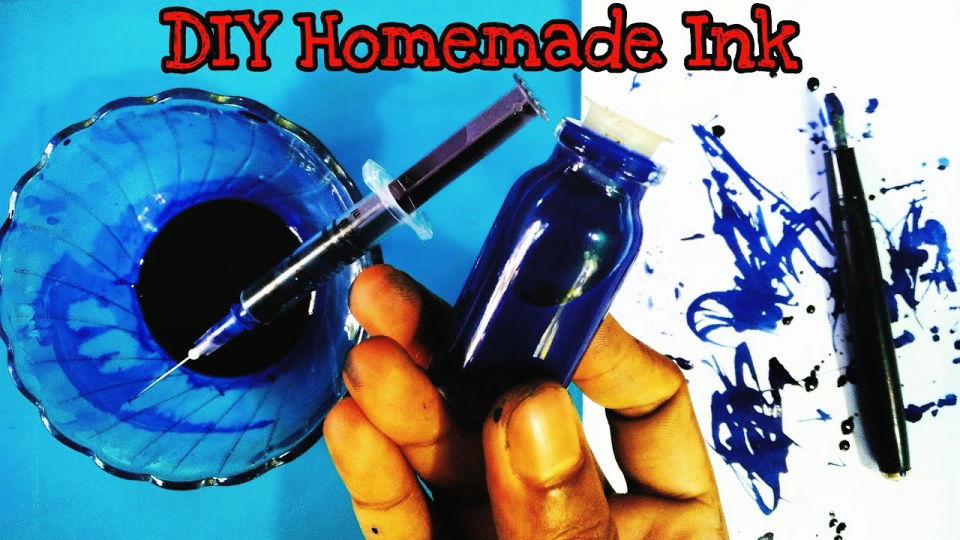 Let your imagination's colors flow and bring your unique ink to life! Learn how to make homemade ink using blue watercolor, spirit, a syringe, and a bottle. This quick guide will show you all the steps to make colorful, vibrant ink right home. No need to buy expensive inks from stores – now you can make your own in no time. Get creative and start making beautiful artwork with this simple DIY tutorial today!
18. DIY Ink From Walnuts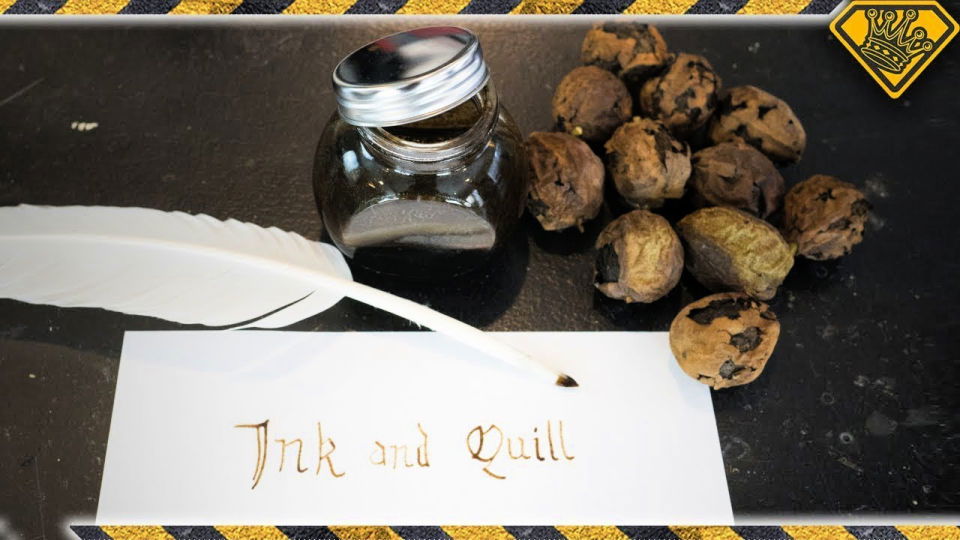 Are you looking for a fun way to learn and experiment with making ink from scratch? This DIY ink from walnuts project is perfect for those who want to get creative. With only a few ingredients, including walnut shells, water, and baking soda, you can make your ink – and if you're feeling extra adventurous, try crafting your feather quill too! Learn the process in this informative video tutorial today. Perfect as an exciting science experiment or stem project that'll wow everyone at your next fair or weekend event. Try it out now – watch the tutorial and get ready to craft DIY ink from walnuts!
19. Dollar Tree Alcohol Inks for Resin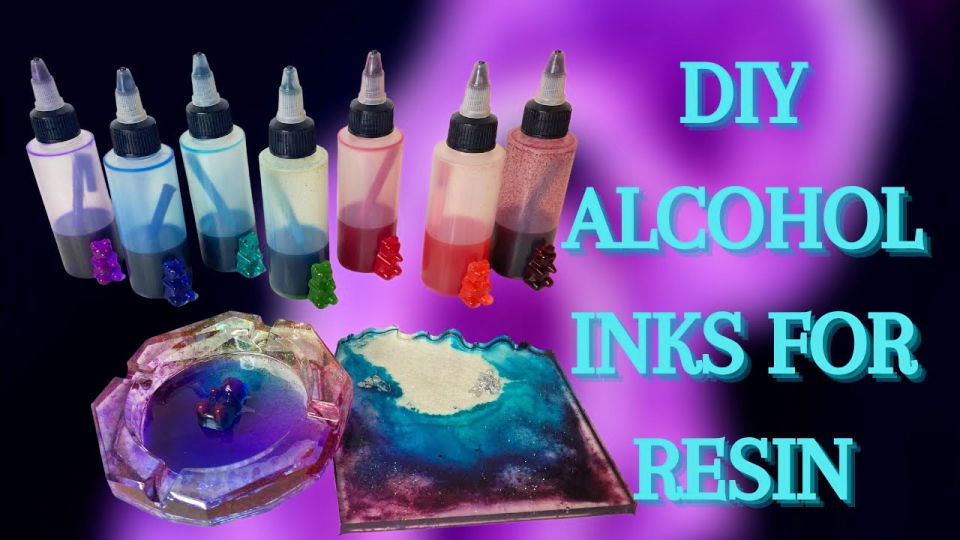 Learn how to make your dollar tree alcohol inks for resin with this complete video tutorial today! This simple guide will show you exactly how to craft these DIY inks in minutes. Make beautiful art and projects with the perfect colors of your choice. From vibrant pinks and purples to subtle blues and greens, customize your pieces with a unique touch that no one else can replicate. Follow this comprehensive video guide now; start crafting amazing works of art easily!
20. Homemade Instant Black Ink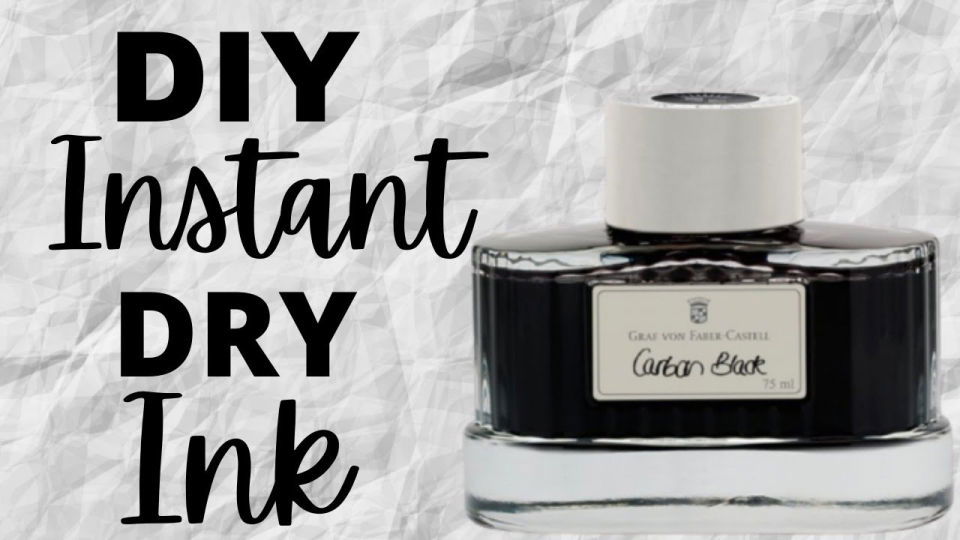 DIY your own homemade instant black ink with just a few simple ingredients! This easy-to-follow video will show you how to mix water, watercolor, spirit, and any powder of your choice. This DIY project is perfect for those who want to save money or make something unique. With just four ingredients, this homemade ink recipe only takes minutes to make – plus it's non-toxic and safe for all ages! Make beautiful works of art with this quick and easy solution today!
Conclusion: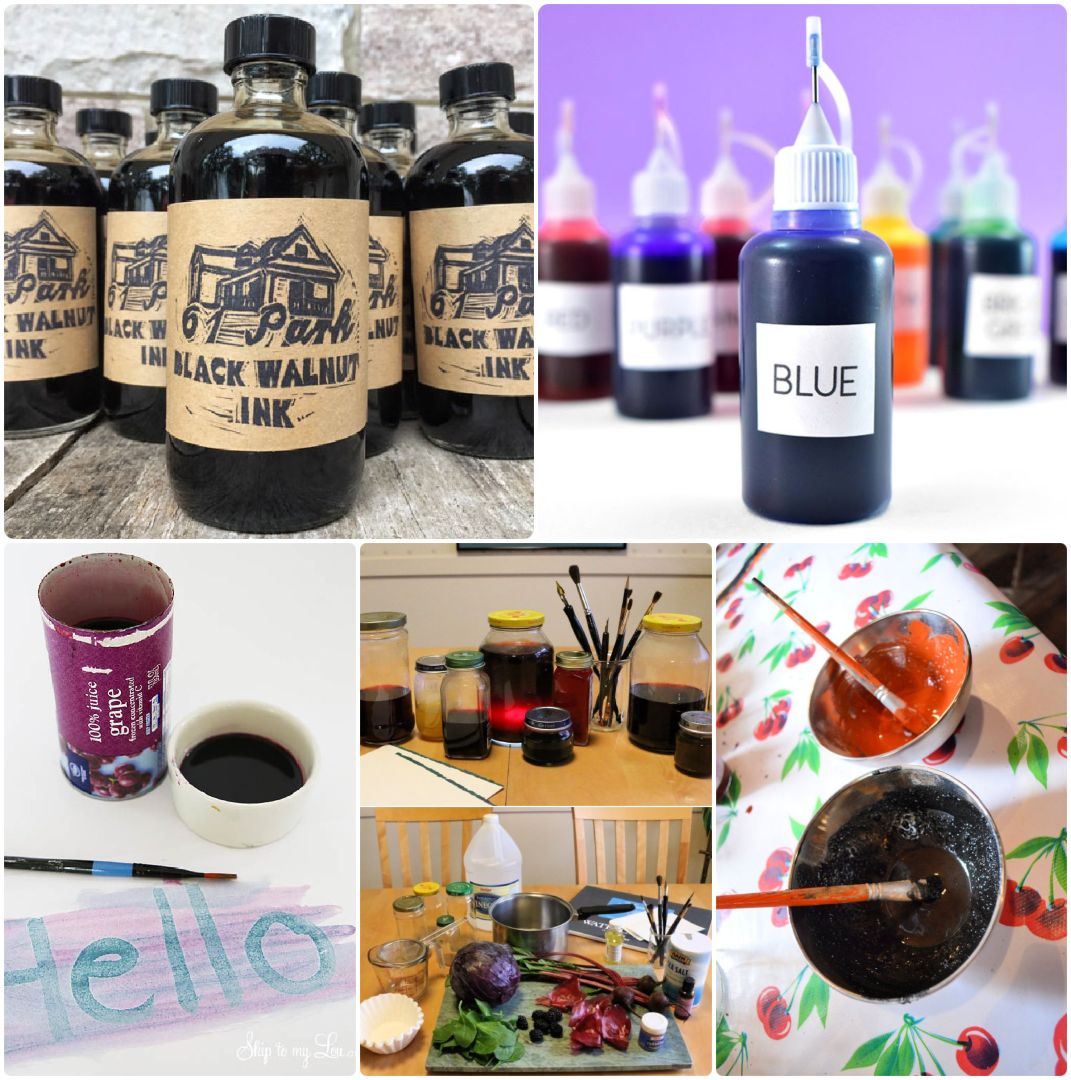 In concluding, the art of making ink at home can be a fun, enlightening, and eco-friendly project. From crafting a homemade alcohol ink to designing a unique formulation from natural resources such as walnuts, flowers, and grass, the potential for creativity is endless. Additionally, this knowledge enables individuals to experiment with non-traditional inking methods like creating color-changing ink, calligraphy ink, and even disappearing ink. Remember, the key to mastering ink making lies in being resourceful and inventive, thus transforming everyday objects into artistic mediums.