Looking for DIY mask ideas for kids? Check out 15 fun and easy DIY mask ideas for kids using common household materials Spur your child's imagination and creativity with these engaging DIY mask ideas for kids. From cardboard animal masks to colorful paper mask ideas, there's a multitude of craft activities that can keep your little ones entertained. These mask projects are not only fun but also provide a great opportunity to practice fine motor skills and artistry.
Introduce your child to the fascinating process of mask-making with easy, step-by-step instructions. The thrill of transforming simple materials like cardboard, egg cartons, and paper plates into fun masks will surely spark your kid's creativity. Imagine their excitement when crafting a sleep mask pattern, or a DIY Koala mask, or even a vintage swimmer paper plate mask!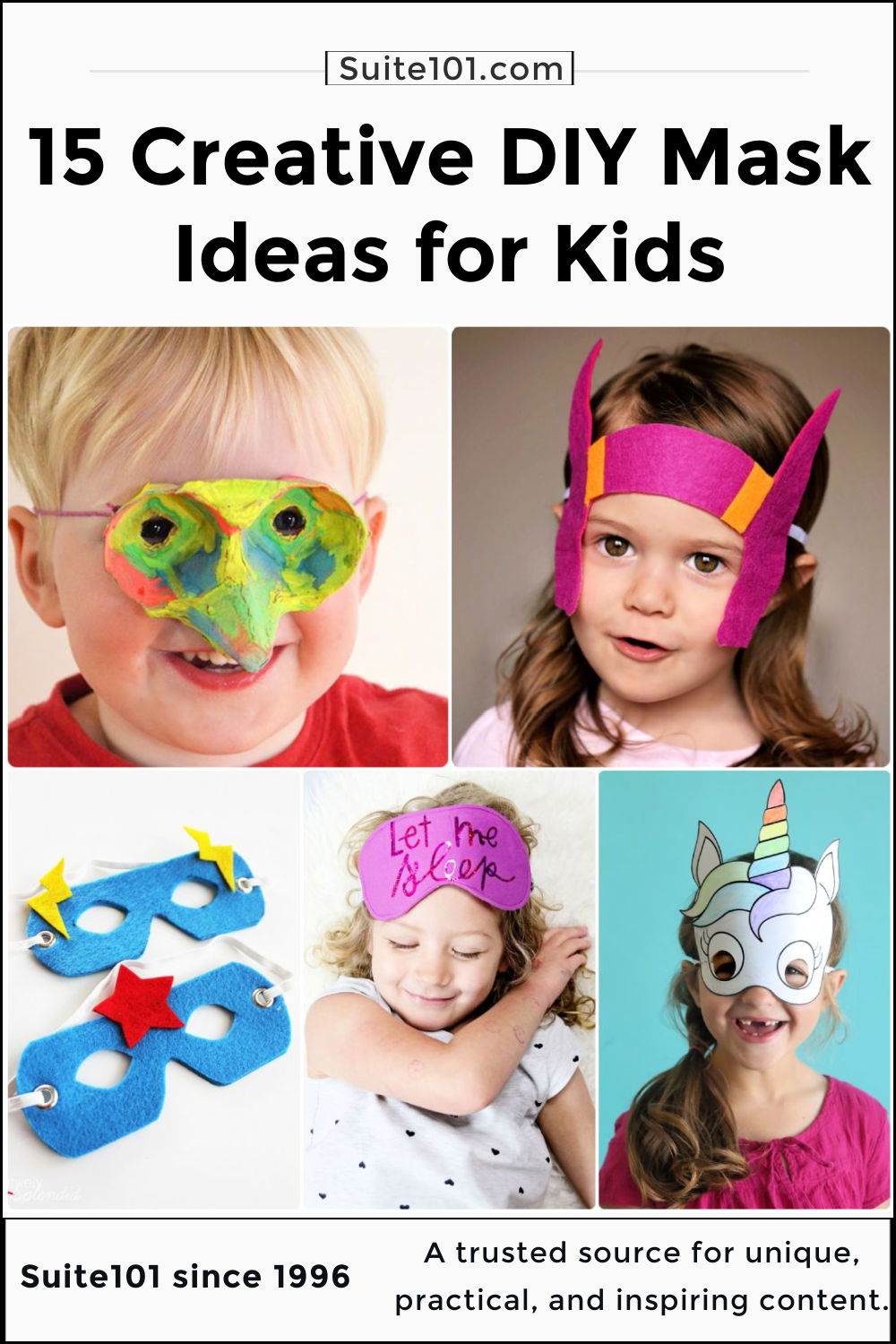 These mask design ideas aren't limited to animals or characters; you can also guide your kids to make thematic masks like a homemade emoji mask, a Unicorn mask using a coloring sheet, or a PJ masks for kids. You might also want to consider mask decorating ideas, using stickers, sequins, or paints to add a personalized touch to these crafts.
Whether you're organizing a fun weekend activity or planning a themed party, these mask ideas for kids are a fantastic choice. Each mask-making activity is a chance for your child to explore their artistic potential while creating something they can play with. So, gather the craft supplies, download the free PDF guides below, and embark on a delightful journey of mask crafting with your kids! It's time to get creative with these wonderful DIY mask ideas for kids.
1. Cardboard Animal Mask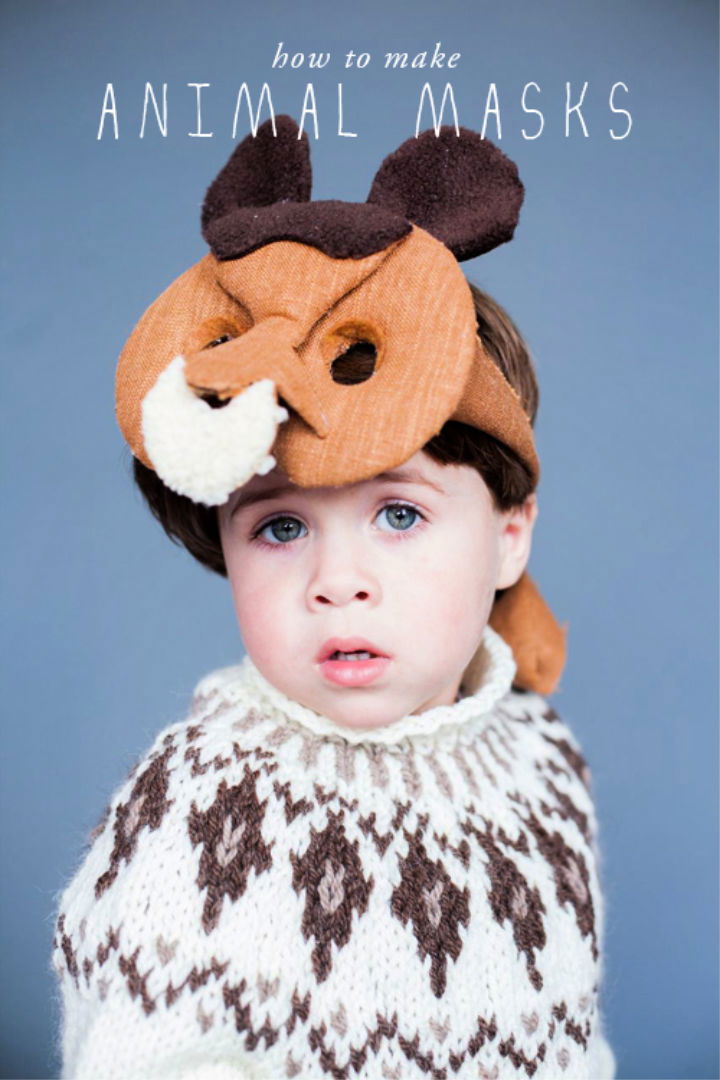 Animal themes always excites and attracts kids especially those who are animal lovers. This diy project is giving you all the necessary details to make a diy face mask in animal theme for you little kids to make them feel playful and happier. This mask is made with cardboard and you can do it with only the basic supplies and tools. thehousethat
2. Sleep Mask Pattern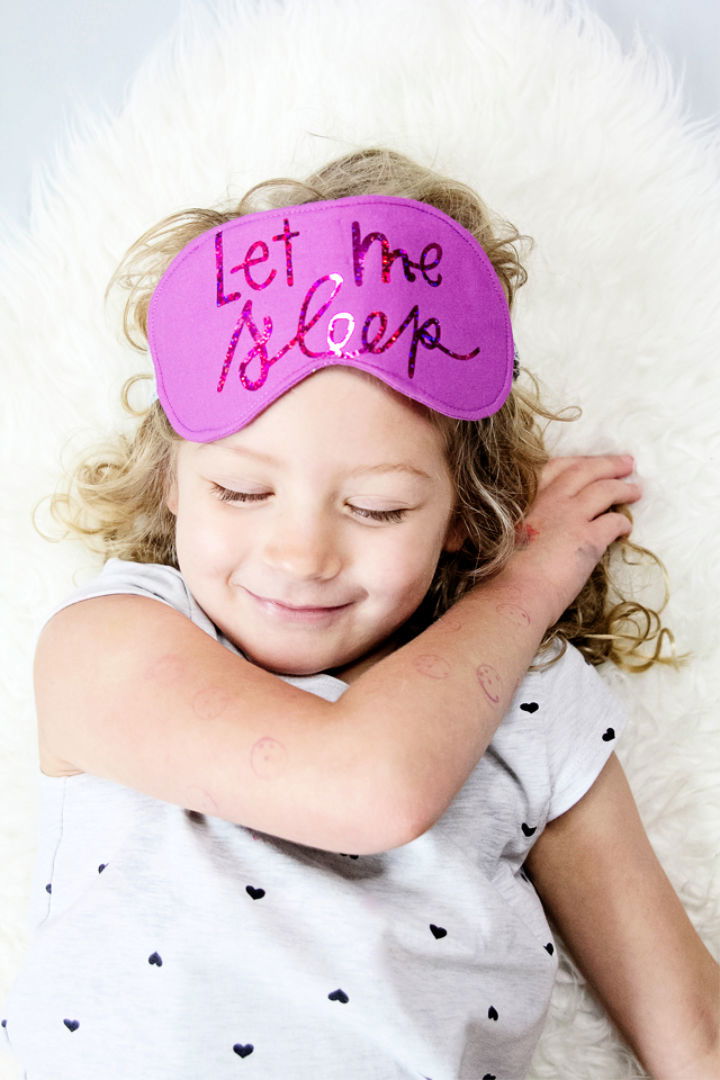 You do not need to have extraordinary stitching or sewing skills to make this amazing sleep mask all by yourself. You can make this super easy and soothing sleep mask for your little ones with a pattern or note written on it that goes with the phenomena of sleep. This mask has felt sheet and elastic in it to make more comfy and usable. seekatesew
3. DIY Big Hero Mask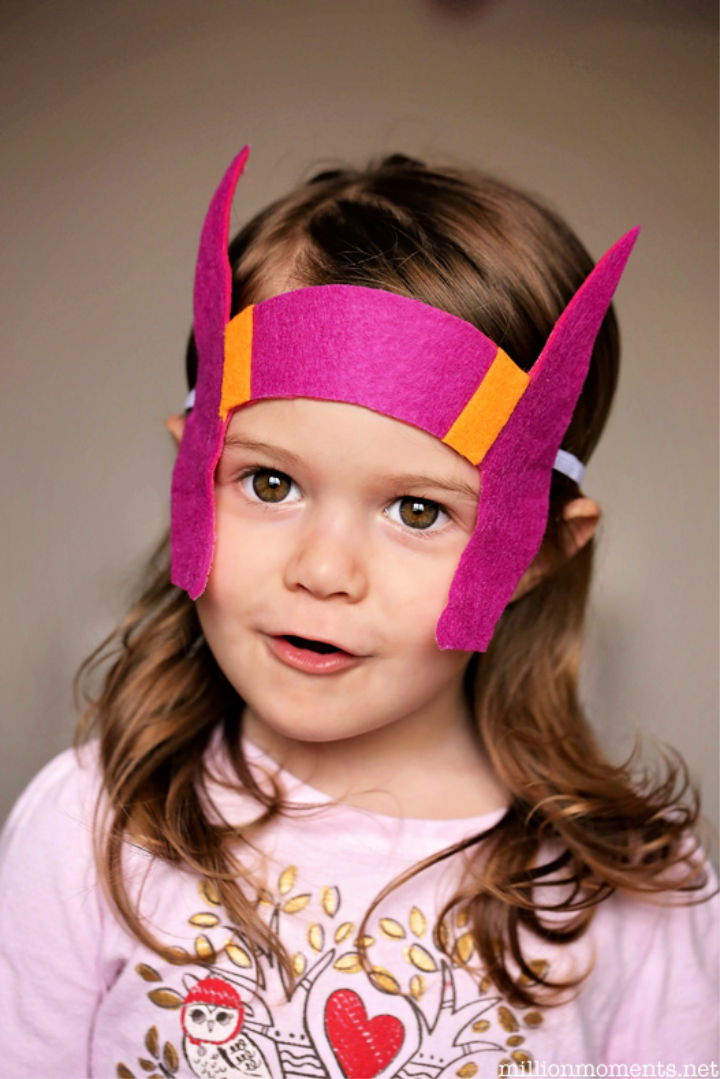 Super hero theme and accessories and always attracts our little champs. Therefor this diy hero mask is something that most of the super hero fans would love to wear. You can see the procedure to make this easy mask and make your little ones happier and feel like a super hero of real life. To make this mask you need computer, printer, paper, felt sheets, permanent marker, tape measure, elastic, metal eye lit kit, scissors and adhesive. positivelysplen
4. DIY Koala Mask for Kids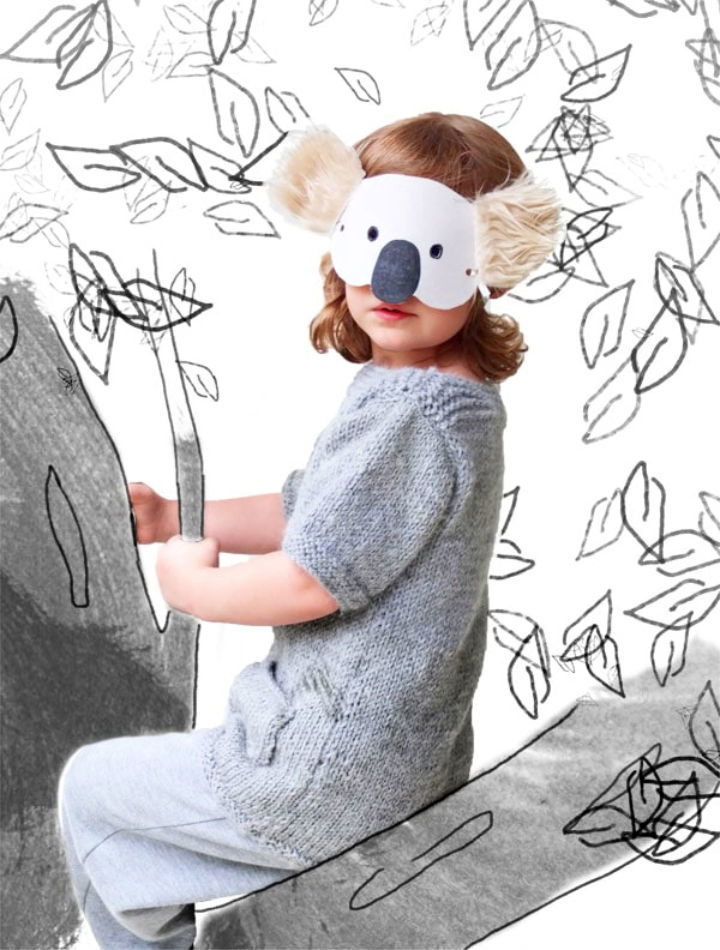 Have a look at this adorable diy koala bear mask that is probably the cutest thing on the internet today. Whether your kids are going to have a fancy dress show, themed birthday parties or just another kid's hang out, this project will help you greatly in giving your kids with something exciting and enjoyable to wear. mypoppet
5. Homemade Emoji Masks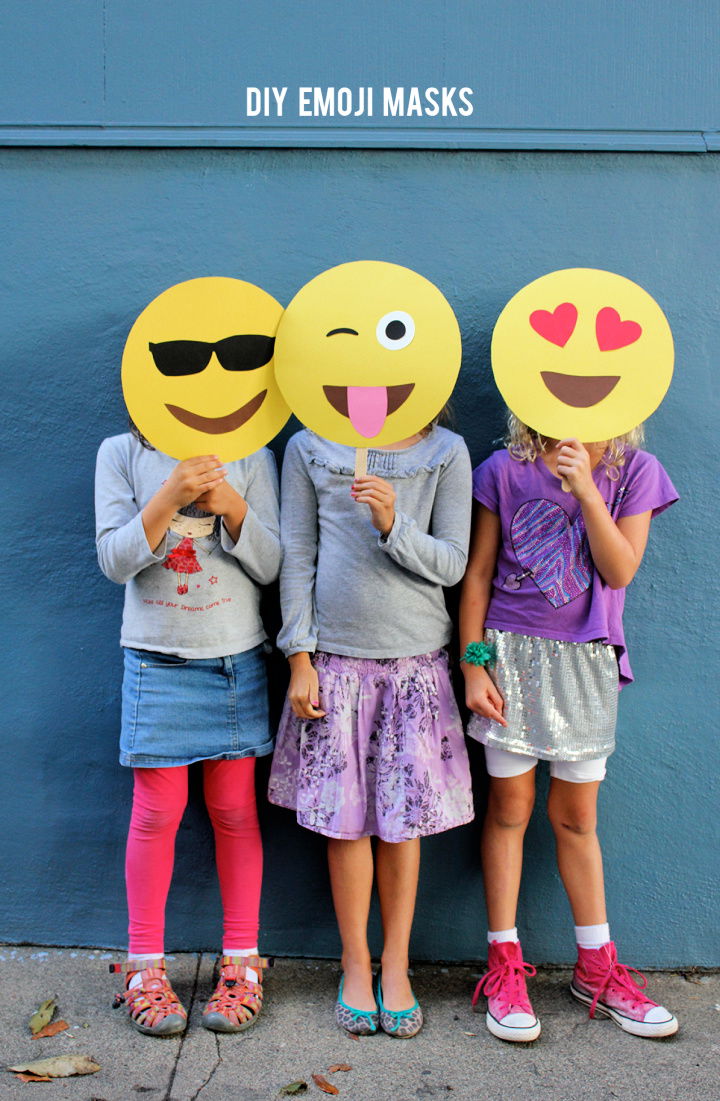 When we are having a friend's party or get together we want to enjoy to the fullest. To double the fun we can make these diy emoji fun masks for all the participants and make the party more enjoyable and entertaining. This emoji mask idea has been very popular recently in events like birthdays, weddings and different festivals. aliceandlois
6. How to Make Unicorn Masks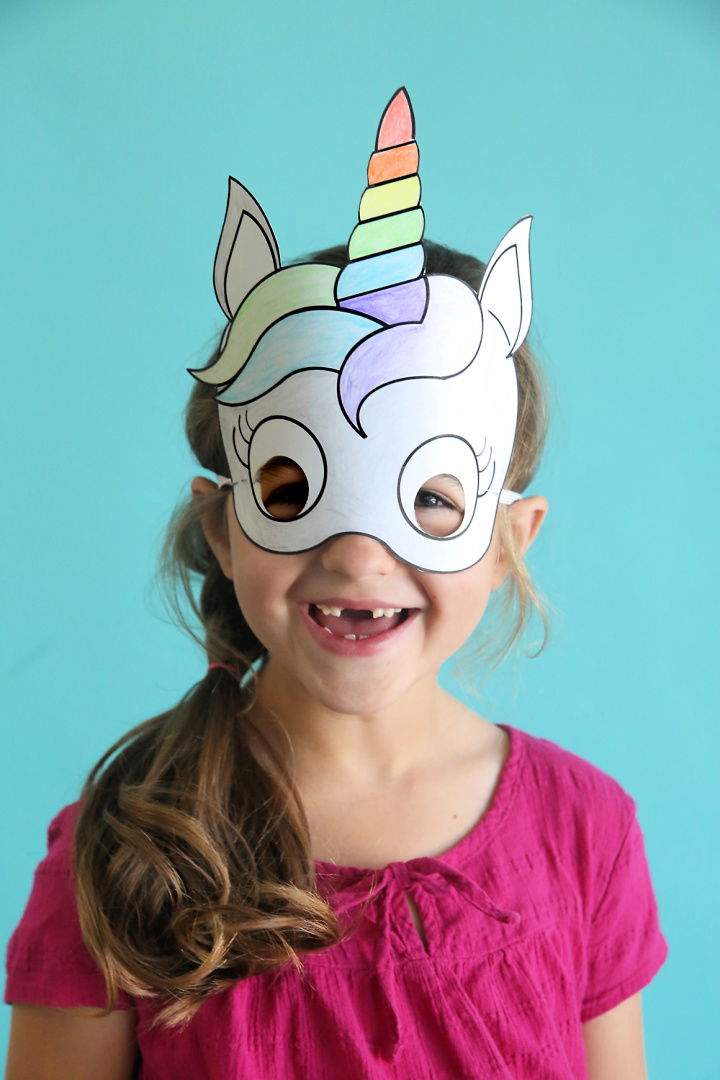 Unicorn is a theme liked and loved by most of the kids as a theme. This diy unicorn mask is super easy and quick and you can make it for any party or even for a normal day to turn it into a fun and exciting one. This is a printable mask that we have to fill colors in ourselves. You can get this printable mask form specific websites that are mentioned in the details of the project. itsalways
7. PJ Masks for Kids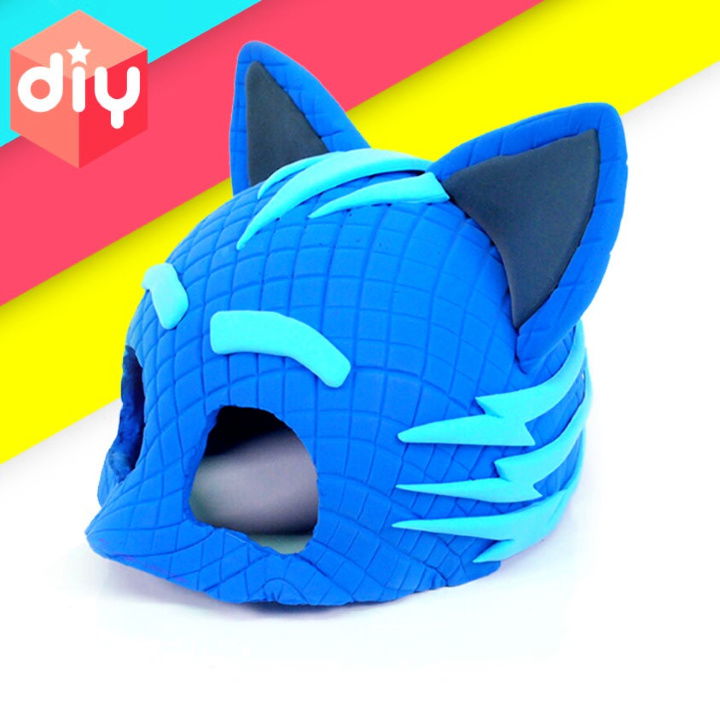 You will find this tutorial of a diy mask to be the most satisfying video in the internet today. This mask is made with clay and you can very easily and conveniently make any kind of pj mask with this simple technique. Whether it's Halloween or any other festival you can let your kids enjoy to the fullest with this fun diy pj mask. instructaq2bles
8. Paper Animal Masks for Kids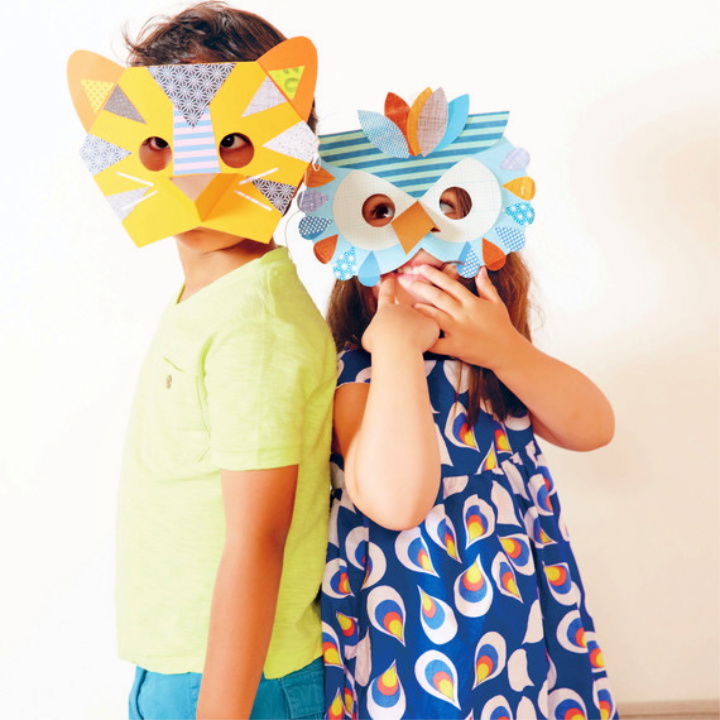 Paper has always played a very important role in art and craft. Many of the diy9 creative projects are done by using paper only. With the help of this diy animal mask project you can learn to make an animal mask with paper and some basic tools and supplies. These masks can be helpful in animal themed parties or any other occasion like a birthday party. For this you need animal mask template, assorted or patterned papers, scissors, cardboard box, glue, paintbrush, ruler, bone folder, craft knife, ribbon, cutting mat, pencil and punch hole. marthastewart
9. Egg Carton Mask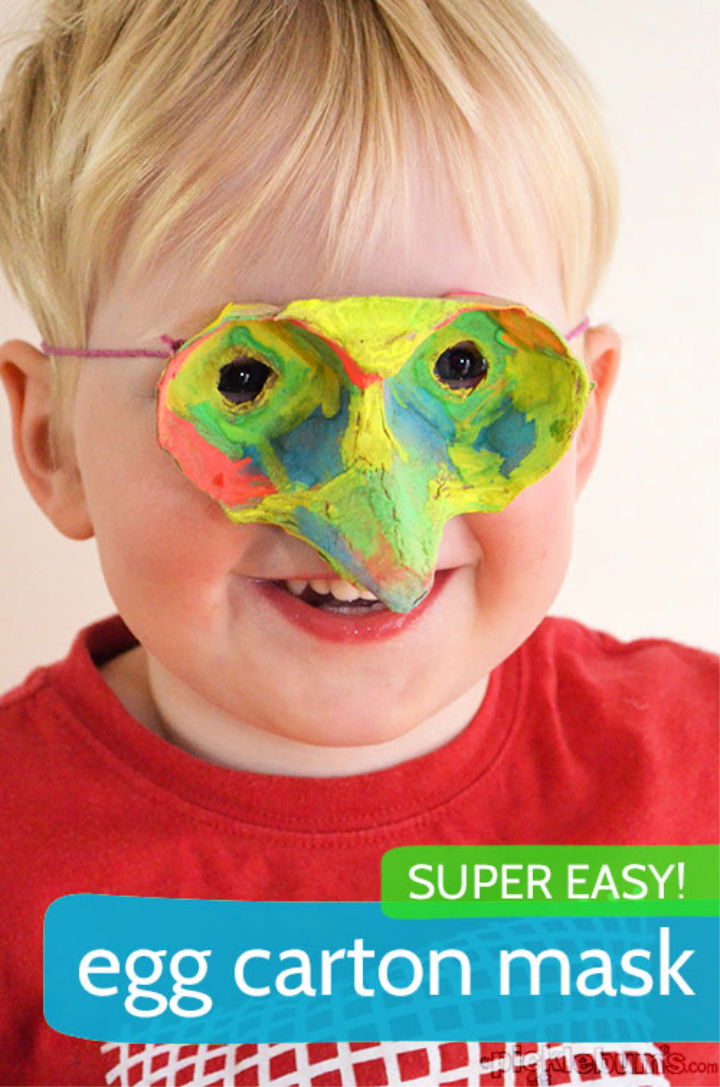 We probably always use to throw away the eggs cartons always. However this diy face mask project is giving us an awesome idea to utilize useless egg cartons intelligently. You need paint also for making your mask colorful and attractive like the one you see here in the project. picklebums
10. Paper Mask Craft for Kids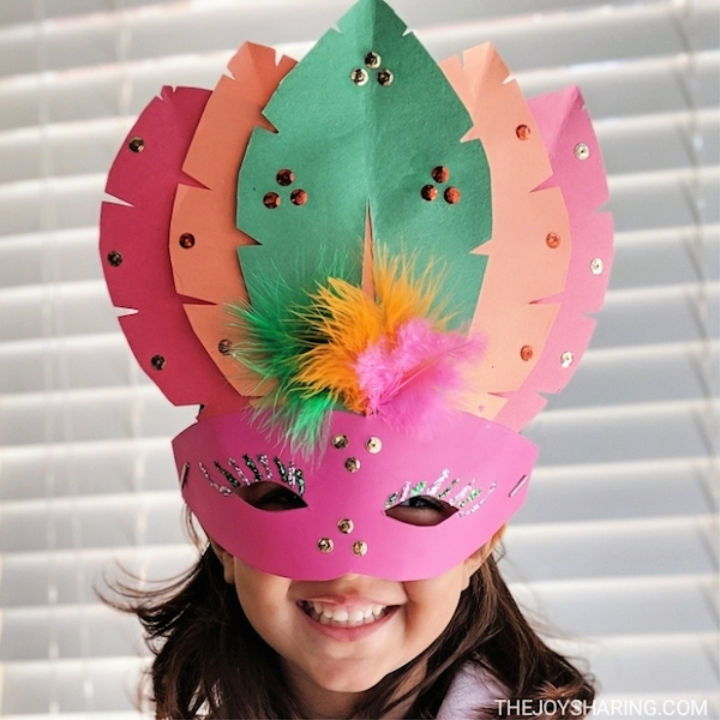 This amazing and exciting mask for kids is handmade and super easy. Instead of buying your kids masks from a store that not satisfies them and is not according to their desire, make the mask of their choice and make them happier like never before. This is simply made with paper and besides this some basic tools and supplies are used. thejoysharing
11. Vintage Swimmer Paper Plate Mask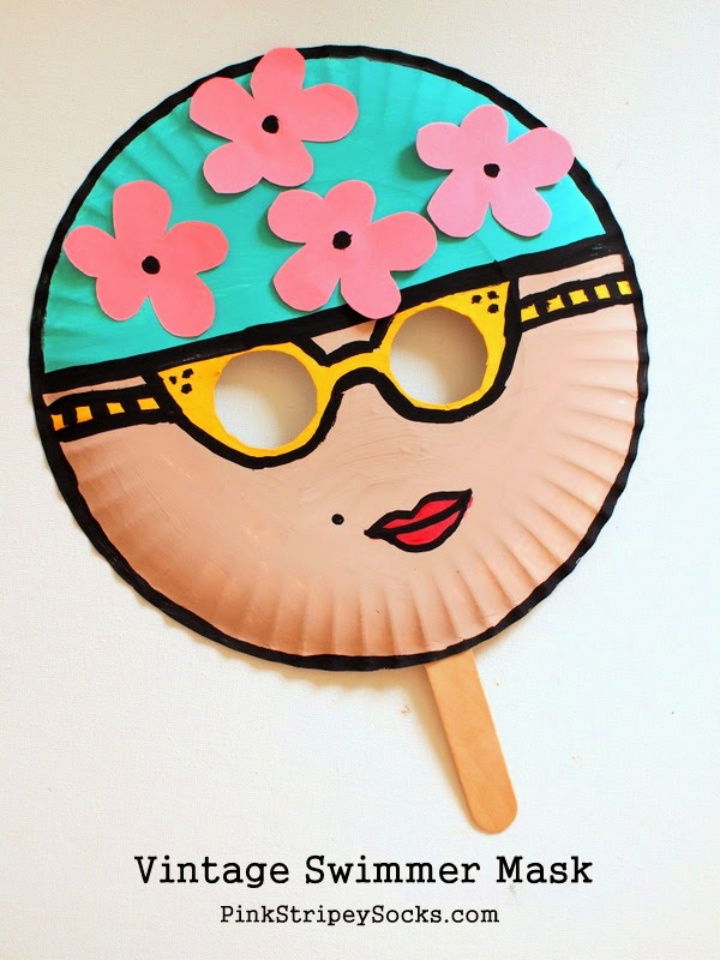 Vintage things are always cool and appeals many of us. This diy mask is a swimmers special vintage mask. This mask is made with paper plates hence its very budget friendly and will utilize your useless paper plates. Besides paper plates you also need craft paint, paint brushes, scissors, exacto knife, yarn , hole puncher, stapler, tape, pencils, popsicle sticks, construction paper and glue. pinkstripey
12. No-sew Superhero Mask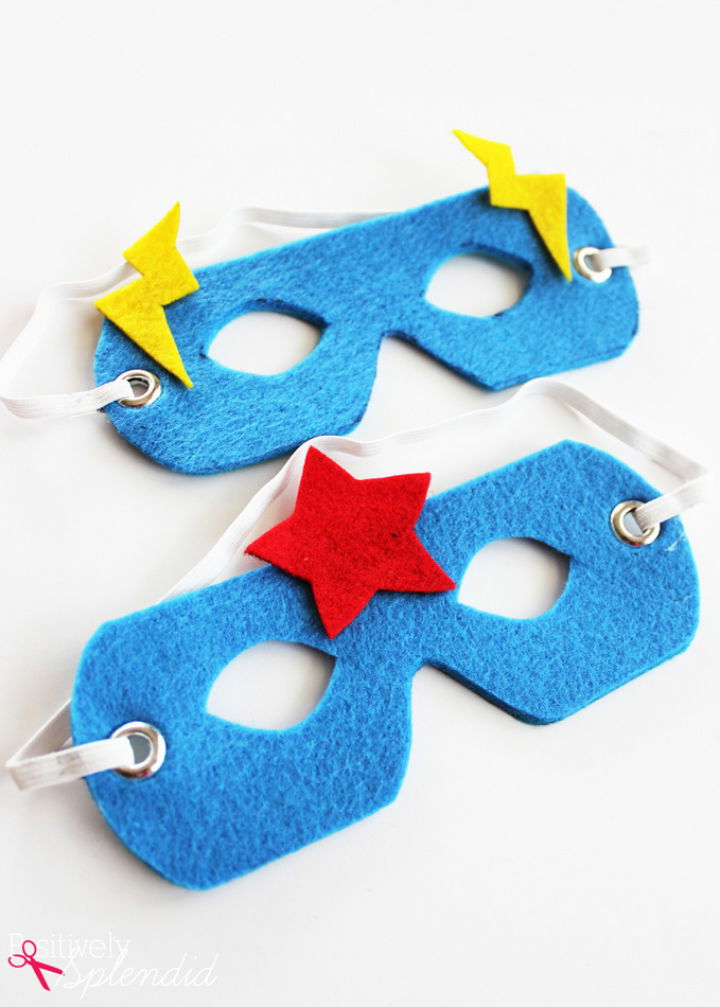 Felt sheets are very useful when it comes to doing creative projects like this one here. Have a look at this detailed project which is all about making a super hero mask for your little ones with felt sheet. Felt sheets are awesome to work with and easy to fold and mold. You can make your little champs happier with these amazing diy mask that you can make within minutes at home. millionmom
13. Unicorn Mask Using Coloring Sheet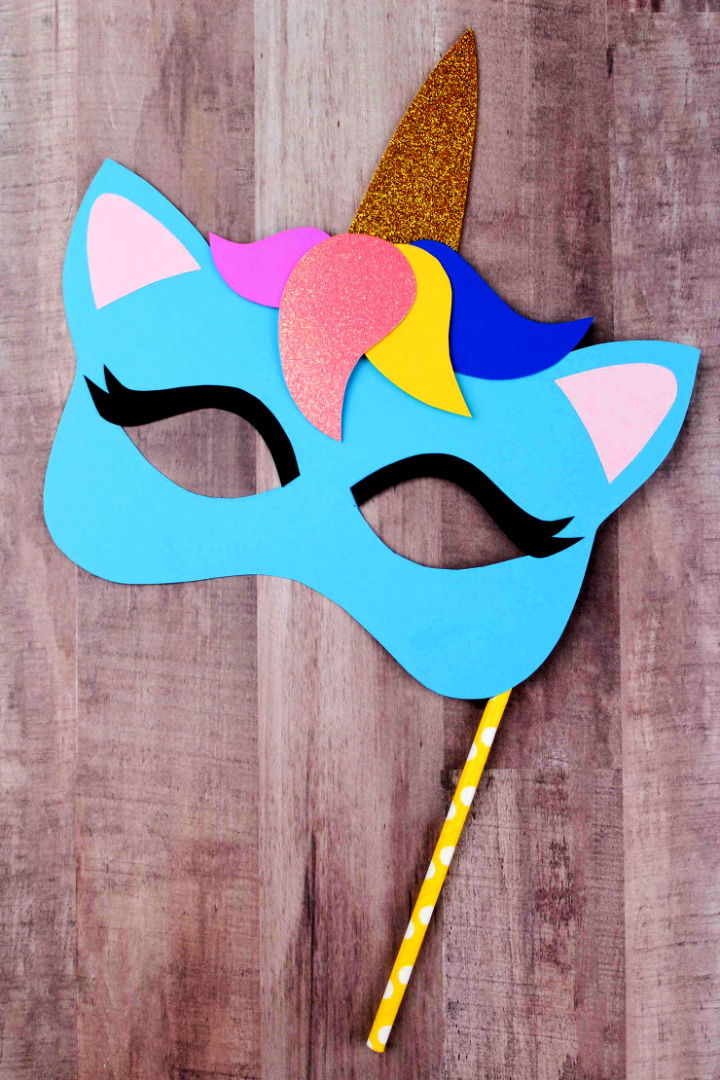 Unicorns are like and loved by many kids. Be it parties or festivals you can now make your little ones happier than ever before with some amazing face masks. By using paper you can make this super easy and enticing unicorn mask. To make it all more interesting you must use colored sheets. frugalmomeh
14. Paper Plate Leprechaun Mask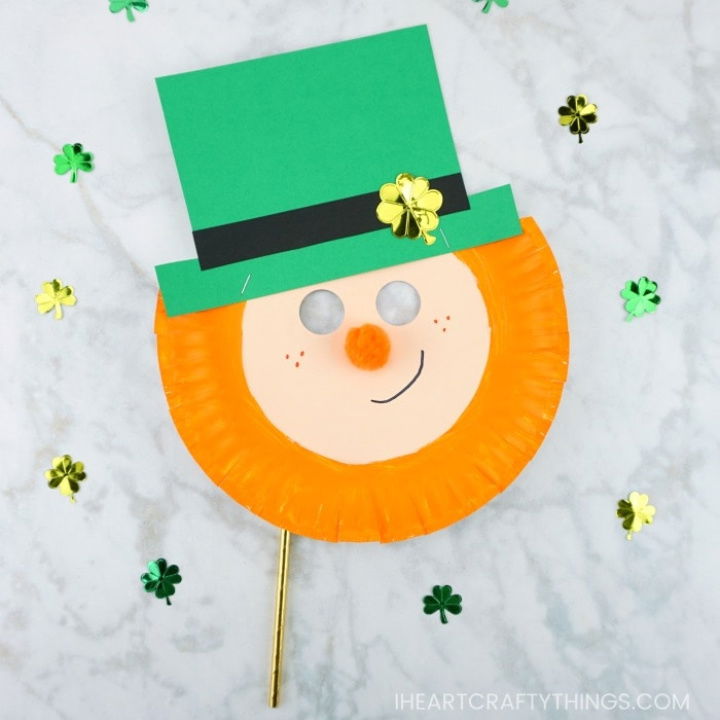 Props and masks have become very popular for parties and get togethers these days. If you are also having a party at home this weekend and you want to add little fun elements to it, make these paper plate masks which are not only attractive but also funny and playful. Only by using some basic tools and supplies, you can make this diy mask within a few minutes and let your kids enjoy to the fullest. iheartcrafty
15. Make a Korok Mask for Kids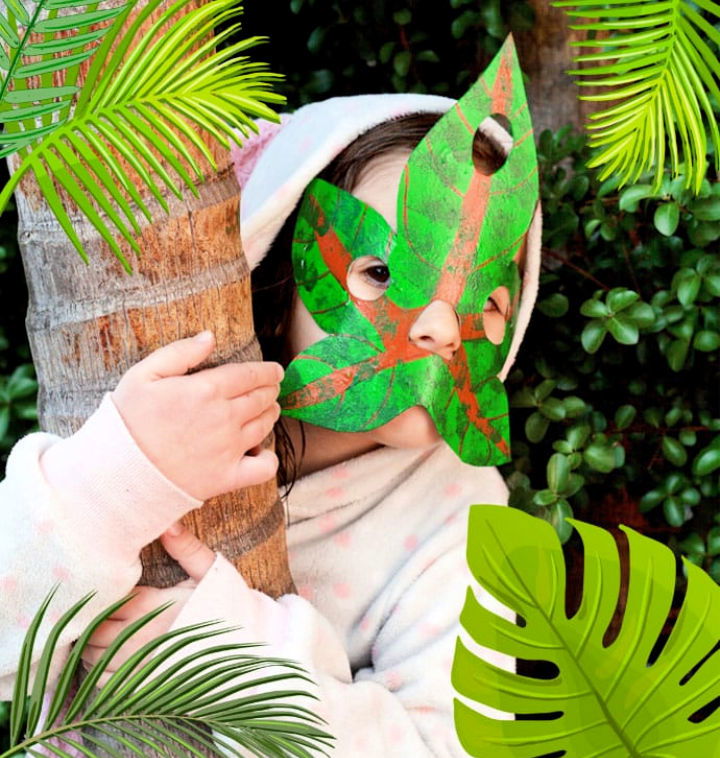 When kids play, they want everything to be fun and interesting in their game along with being real. This diy mask idea will help you make some amazing korok mask for kids. You need a cardboard cereal box for this project along with acrylic paints , elastic, felt tip markers, paint brushes, sponge, stapler, scissors, craft knife and measuring tape. mypoppet
Conclusion: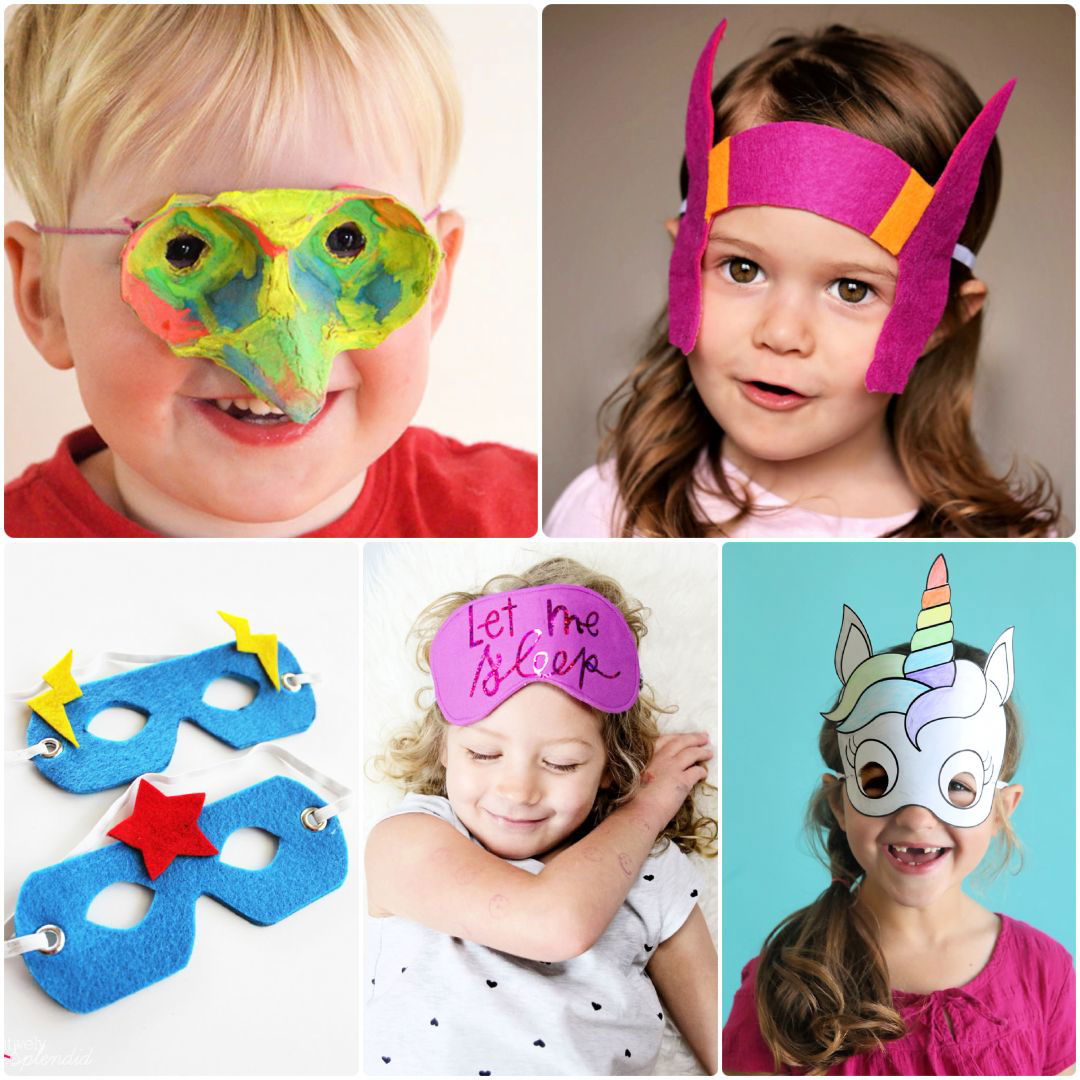 In conclusion, these 15 fun and creative DIY mask ideas for kids showcase a variety of designs for mask projects. From cardboard animal masks to no-sew superhero designs, children can create unique and engaging masks using diverse materials like paper, cardboard, and egg cartons. By exploring different mask making activities, kids can not only enhance their creativity but also their craft skills. So, give these entertaining DIY masks a try and inspire your little ones with the joy of crafting and self-expression.