PVC pipes are a versatile and inexpensive material that can be used for a variety of gardening projects. For example, PVC pipes can be cut and shaped into irrigation systems, support structures for climbing plants, use PVC pipe planters or even trellises for vines. In addition, PVC pipes can be painted or otherwise decorated to add a personal touch to your garden. Whether you're looking for a simple way to water your plants or a creative way to display them, PVC pipes offer a variety of possibilities for DIY gardeners. So before you head to the hardware store, check out these 25 DIY PVC pipe garden ideas that will help you take your gardening game to the next level.
DIY PVC pipe garden ideas are super fun and easy to do. Summer is finally in full swing, and everyone has much free time to enjoy their hobbies! If you are a plant mom and love to do gardening, these plans would be perfect for you. Making something functional and good for your backyard never takes too long. PVC pipe is only a hollow cylinder made of plastic, but you can do much with it! You might think carrying water is all it does, but you're wrong!
PVC pipe is an affordable, easy-to-use, and environmentally friendly alternative to wood. These PVC pipe projects for the garden are actually perfect for making DIYs like these! They give off an industrial look. The best part about these PVC pipes is that almost any beginner can work with them – they're super easy to work with. All the projects you will make with these pipes will turn out amazing. This article covers a range of PVC pipe projects for gardeners, from easy to difficult ones, from chicken feeders to plant towers, from cleaners to gardens, and from plant cages to raised beds. There's a lot you can choose from!
1. PVC Chicken Feeders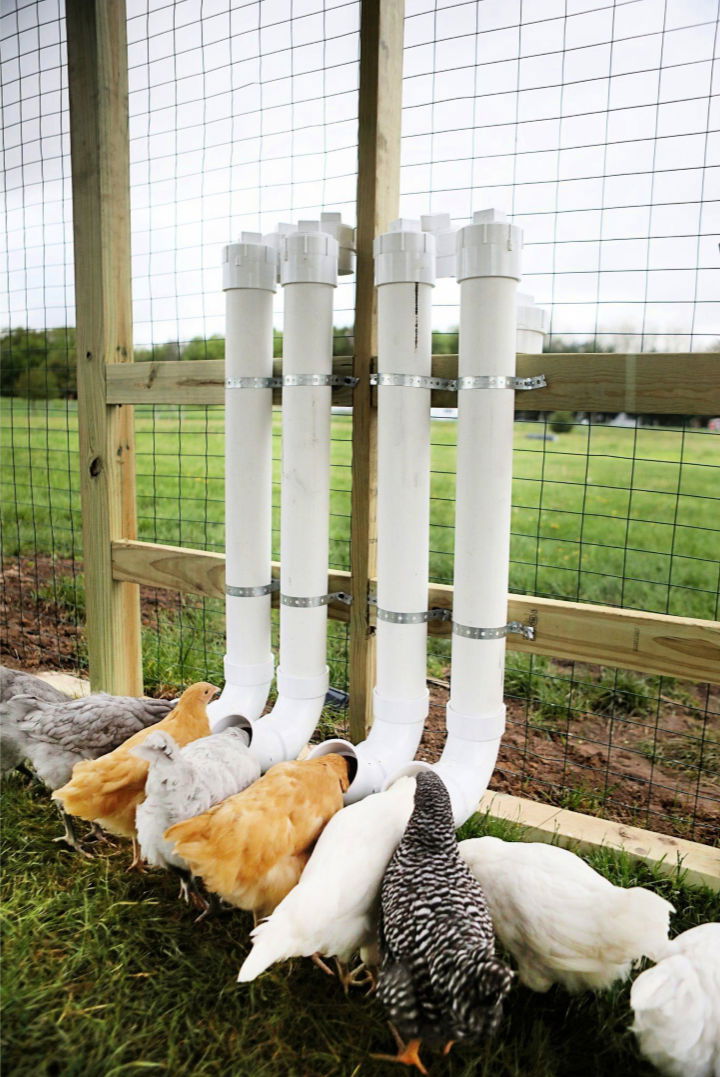 Feeding chickens can be fun but also super messy. If you want to keep everything clean in your farmhouse, this chicken feeder idea is perfect! It will reduce the mess and make it easier for you to clean up later. sugarmaple
2. PVC Pipe Plant Tower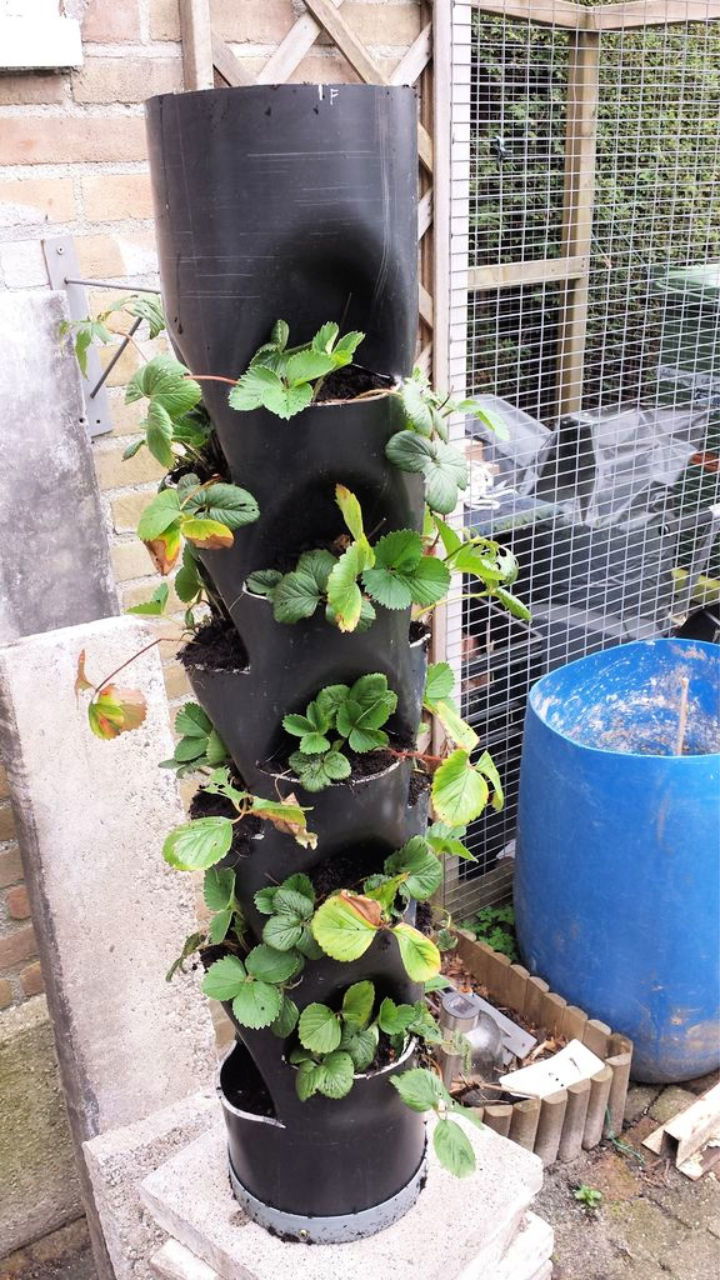 Plants that grow all over the ground and take up a lot of space can be a little frustrating. If that's the problem you're having, here's a super cool plant tower idea. A huge and wide PVC pipe and some cutting tools will be required for this project. instructables
3. Vegetable Garden Trellis Using PVC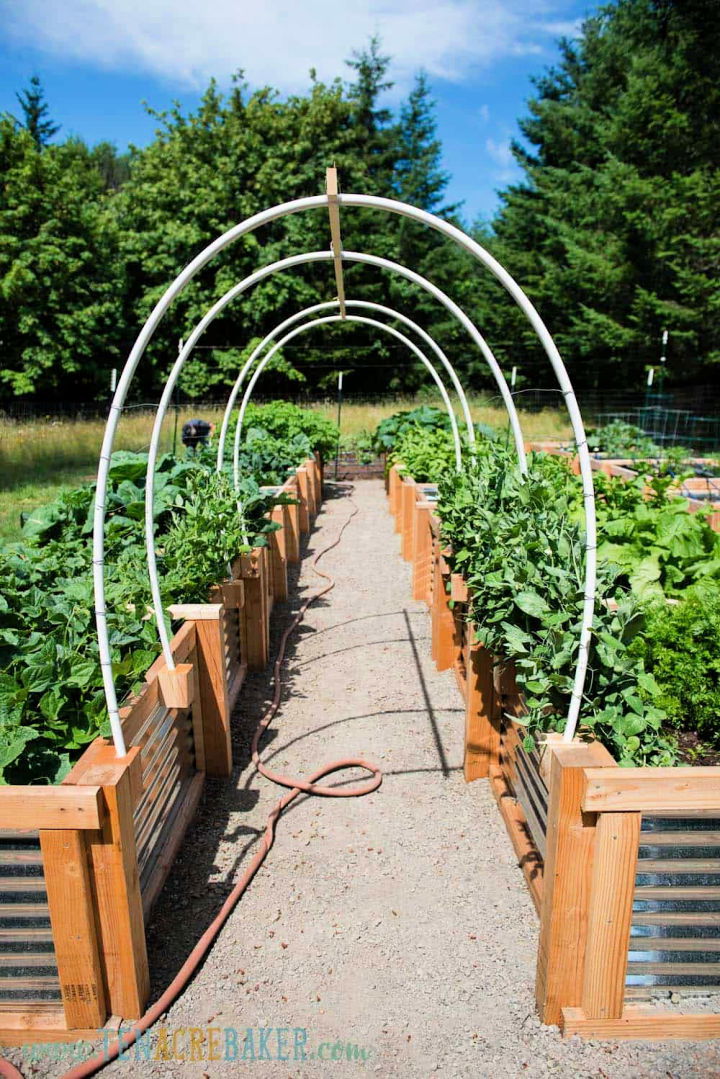 Gardens can look a little boring without fun stuff like a trellis! Isn't this just so cool? The best part is that it's probably the easiest plan out of all of these PVC pipe projects for gardeners. Are you ready to work on this and make your backyard look amazing? tenacrebaker
4. PVC Pipe Vertical Garden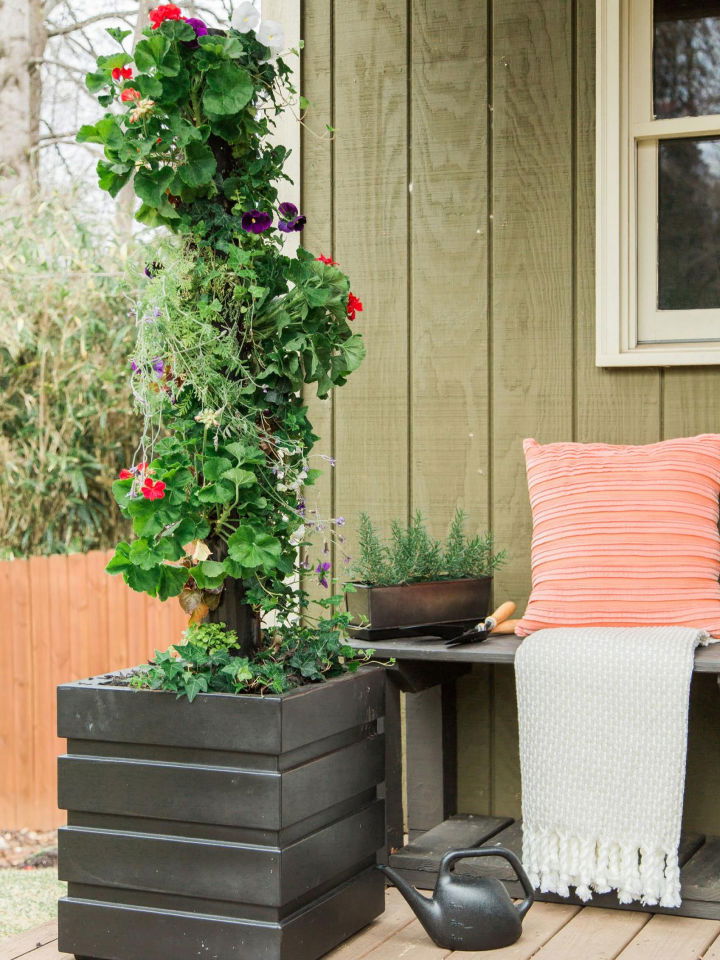 If you don't want your plant to grow horizontally, here's a super cool way to do so. This will help you save up a lot of space and also let your plant get enough sunlight to grow further! The aesthetic of this planter is just absolutely stunning due to the dark wood! hgtv
5. PVC Rain Gutter Cleaner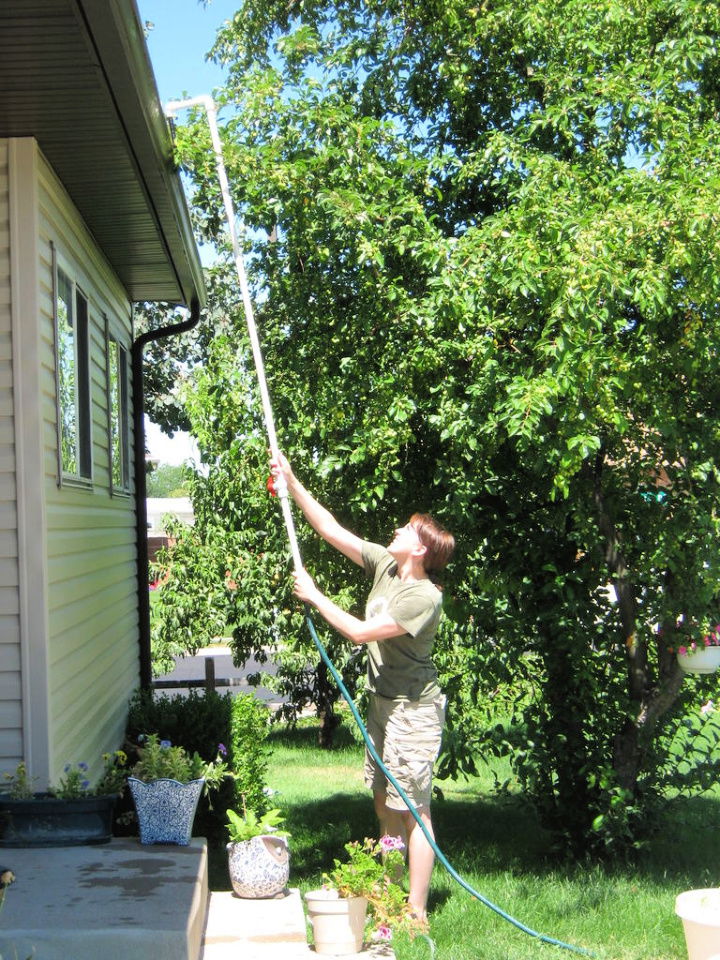 Not everyone wants to go on top of their roof every other day. If you want to clean up your gutter after a rainy day but don't want to go on top of your roof, here's a great hack for you! Why is it amazing? Simply because it's quick and gets the job done. instructables
6. PVC Pipe Chicken Coop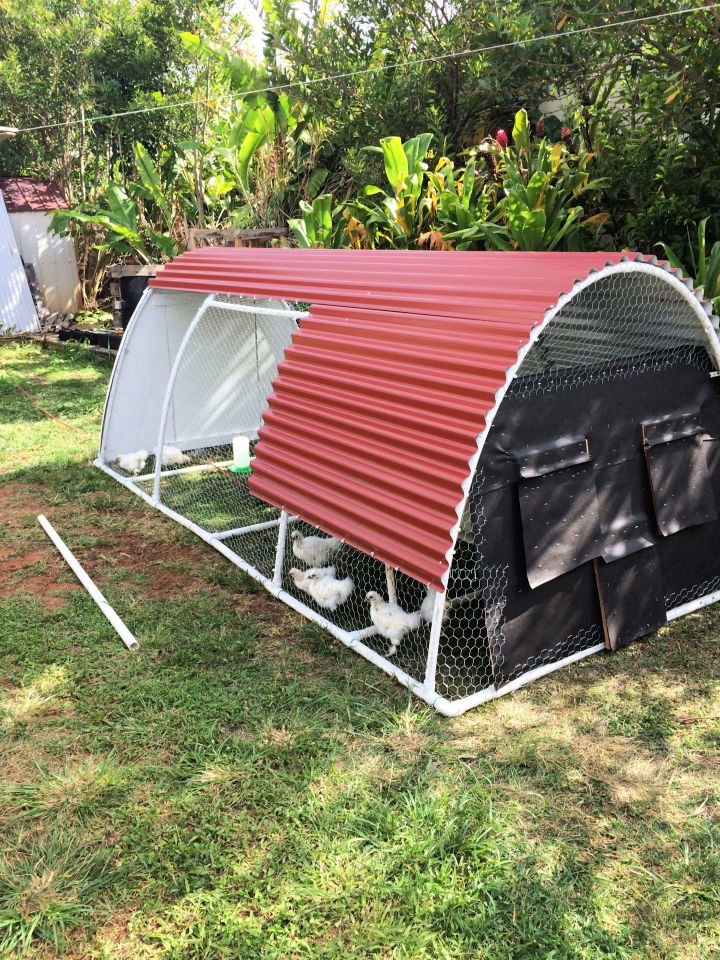 Chickens deserve to have a really good living space where they can easily move around and breathe. What's better than making a huge sized chicken coop like the one shown in the guide? Does this look intimidating? Well, it's actually pretty easy to re-create. backyardchickens
7. PVC Hydroponics Unit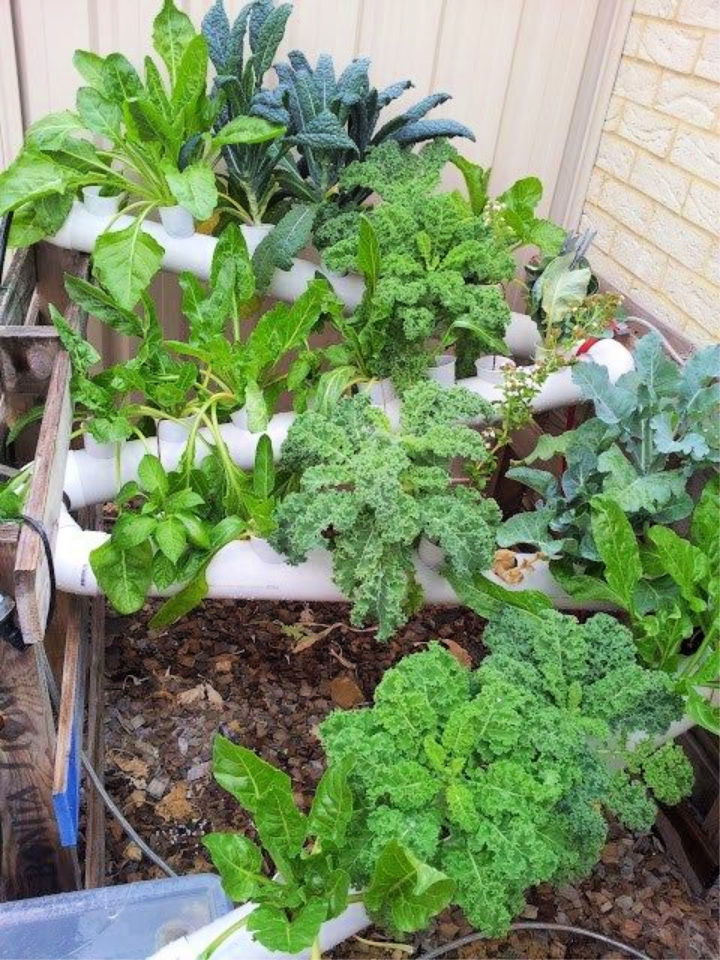 It's a great idea to separate your plants as if they grow together, one plant can block out the sunlight for the other one. This will also help to keep their branches super straight and strong. Isn't this just the coolest idea ever? If you love plants, this will be your favorite! instructables
8. PVC Pipe Pool Caddy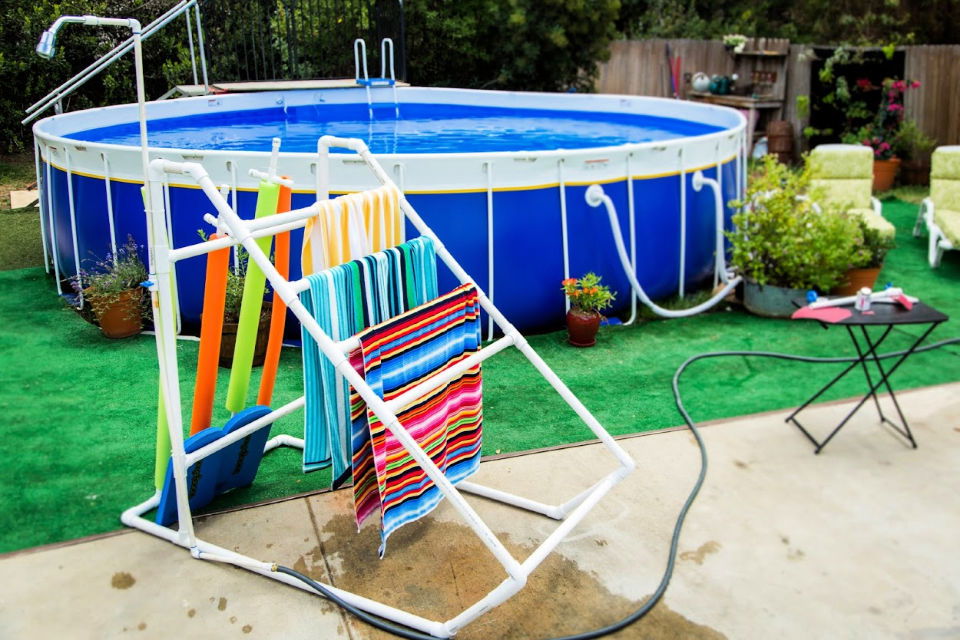 PVC pipe projects for gardeners are only there to make your life a little easier. Instead of hanging your washed cloth on rope or chair backs, try making a stand like this one! It's made out of PVC pipe, so you can literally create this in around an hour! hallmark
9. DIY PVC BIRDHOUSE

Are you noticing any birds creating a nest in your mailbox? Well, here's how you can politely let your birds know that you don't want their house there. Make them a new one! Isn't this just so cool? This will also look very pretty and aesthetically pleasing. instructables
10. Vertical Strawberry Tube Planter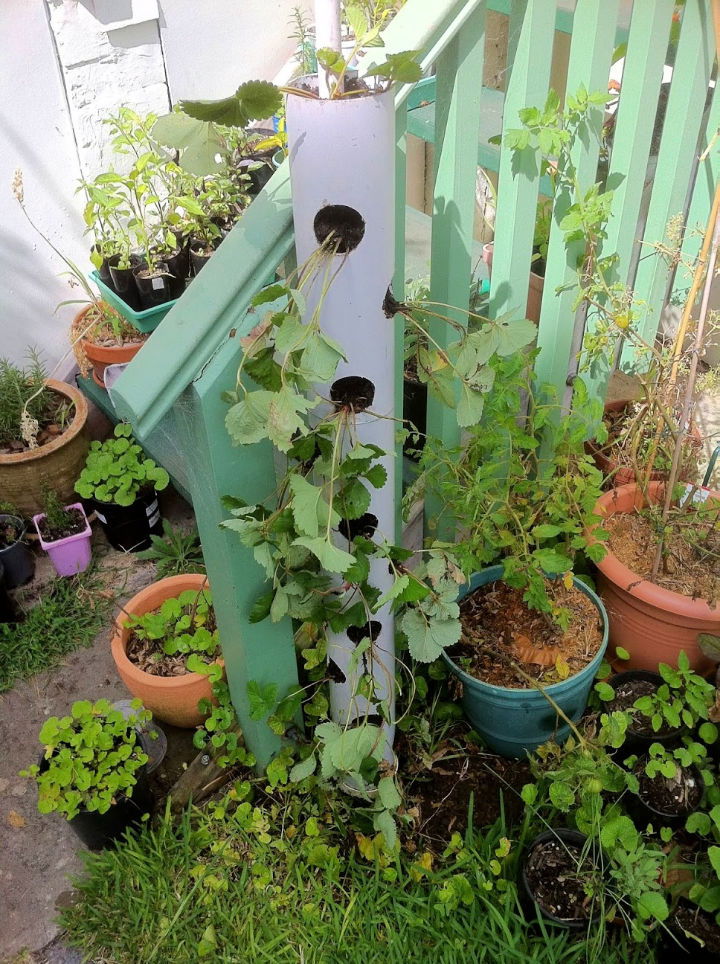 Strawberry is a plant that grows all over the land horizontally. It covers up a lot of space in the garden and can be a little frustrating at times. If you want to save up space, this is probably the best idea for you! This will help it grow vertically. urbangreenspace
11. PVC Raised Bed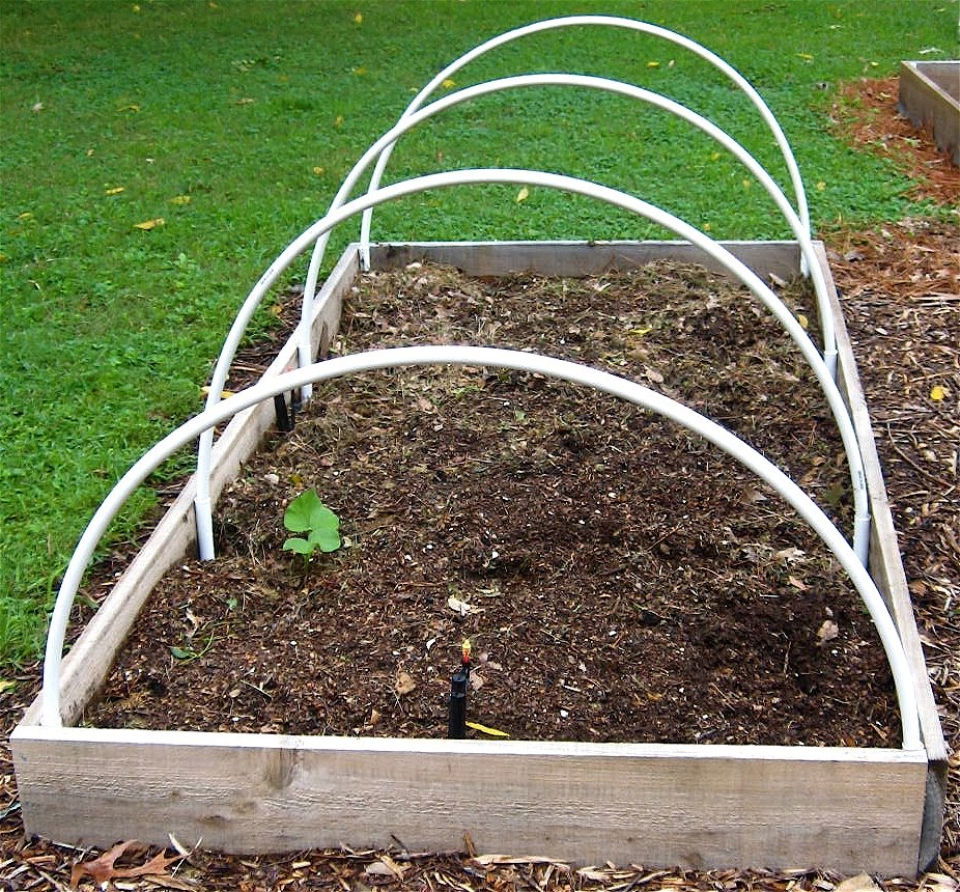 Raised beds have a lot of benefits! Firstly, you don't have to bend down and damage your back when planting. Secondly, it doesn't require much ploughing. Thirdly, the harvest is usually before time, as you can provide nutrients to the plants manually. littlehousein
12. Organic Vertical Planter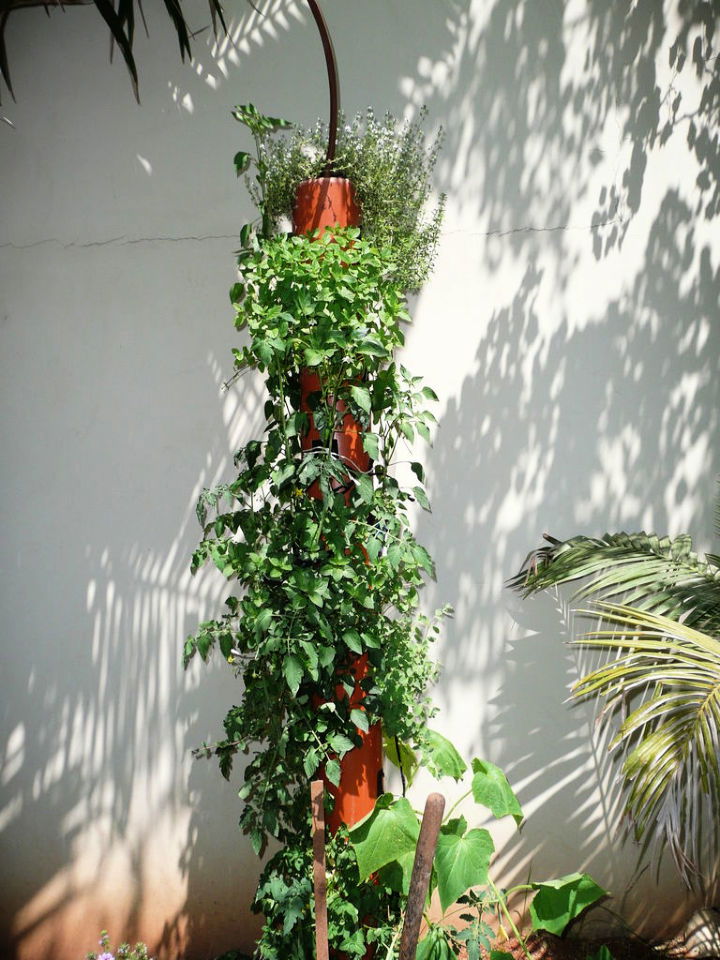 Can you tell just how famous vertical planters are? People seem to love them in the gardening world, which is a great thing! Which gardener would want to waste some space, anyway? They can grow even better crops in there! Isn't that just so cool? instructables
13. Vertical Aquaponics System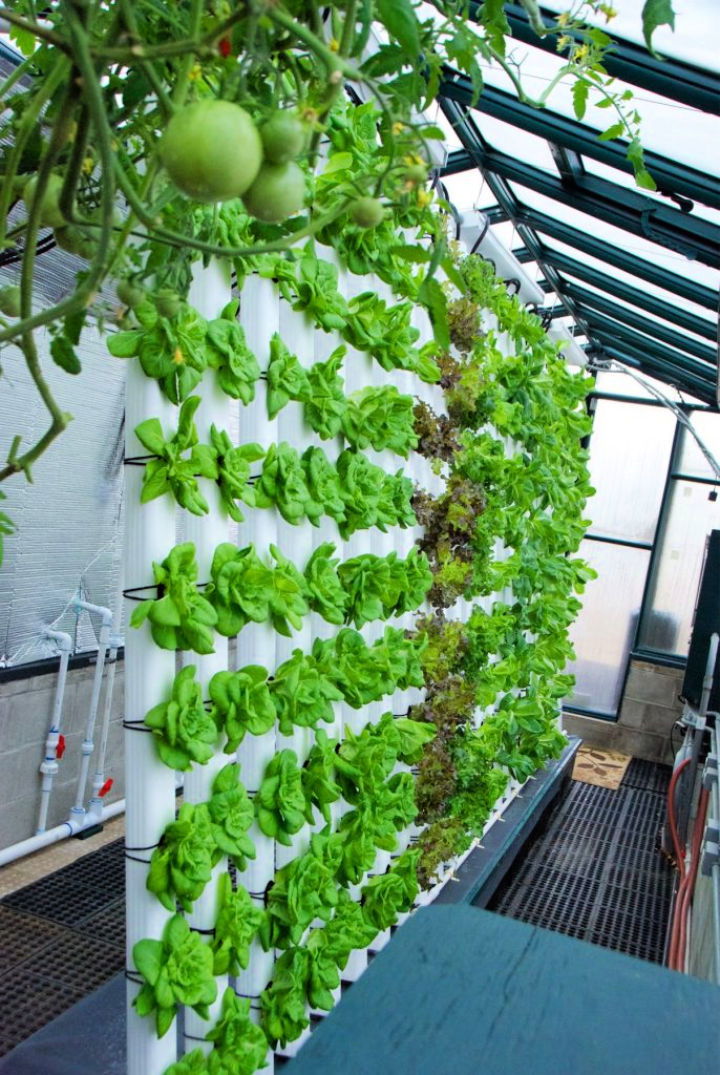 If you are that type of gardener likes to keep stuff aesthetically pleasing, so once all of the plants are done growing – the results are effortlessly beautiful, then this horizontal PVC pipe garden plan is perfect for you! Miter saw table saw, drill and other tools will be required. howtoaquaponic
14. Tomato Plant Cage Out of PVC Pipe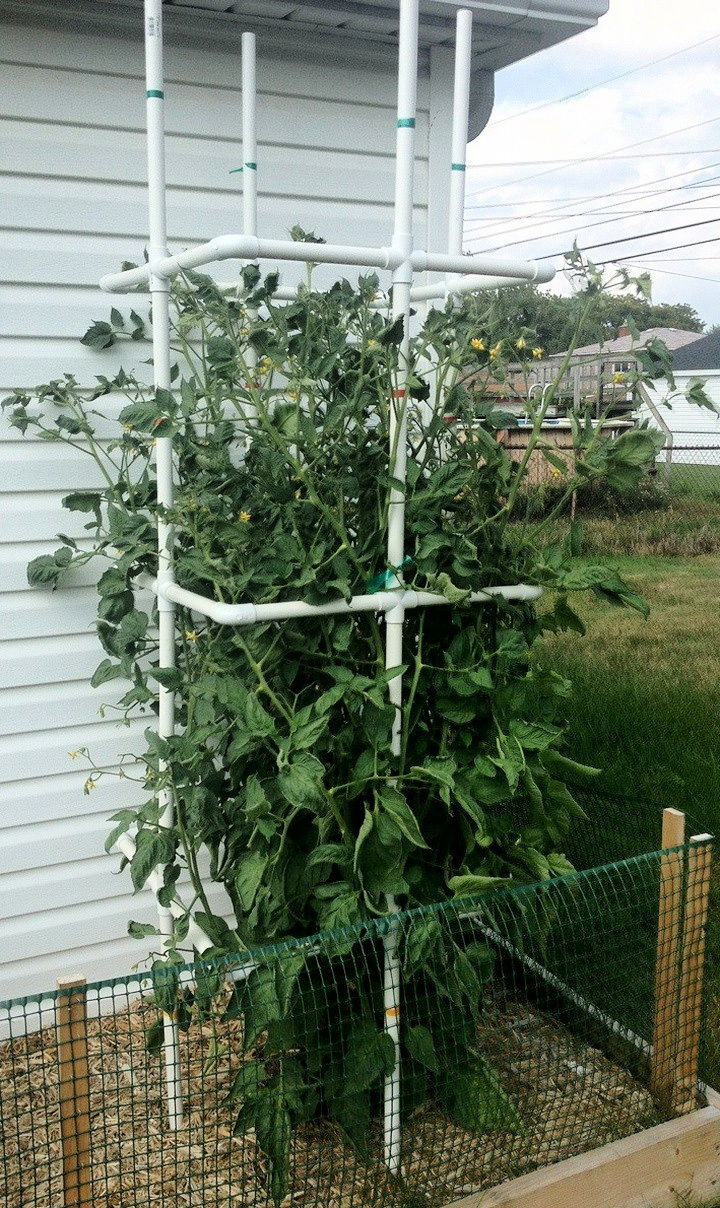 Do you want to grow tomatoes but don't want the plant to take up too much space in your garden? Well, then, growing vegetables in pvc pipes is a great hack for you! Re-create this, and you'll save up a lot of space. However, the quality won't be as good of the final harvest as they won't receive enough sunlight. removeandreplace
15. PVC Aquaponic System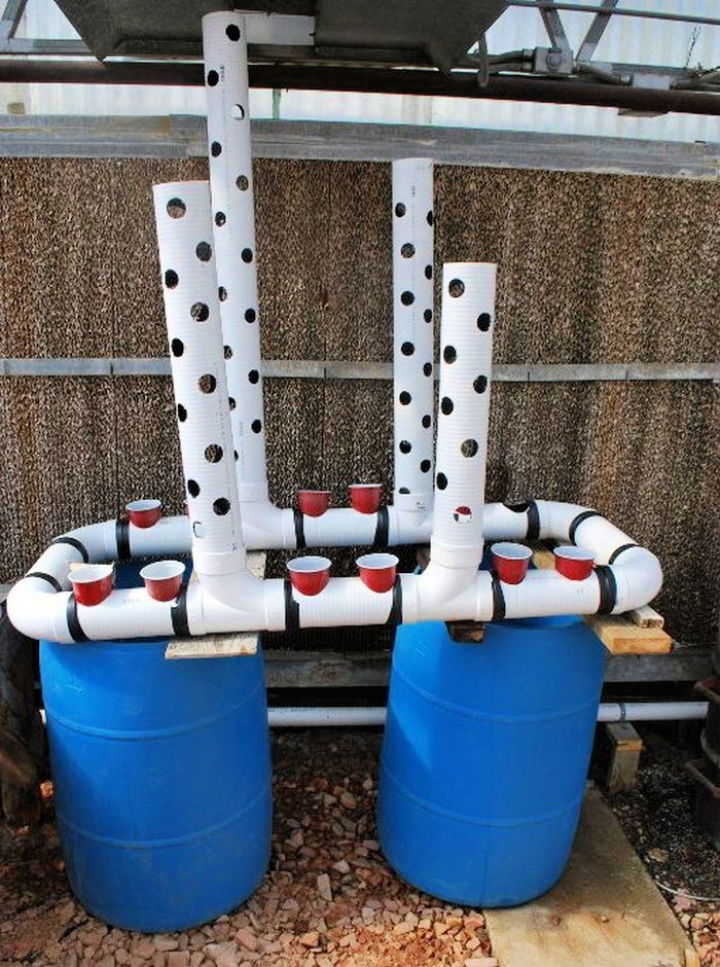 Here's another super cool plan which can be re-created in just a few hours! Pipes, elbows, connectors, drums, air pumps, electric tape, and a few other basic supplies will be required for you to successfully nail this project in just a few hours. theownerbuild
16. Organizing Garden Tools with PVC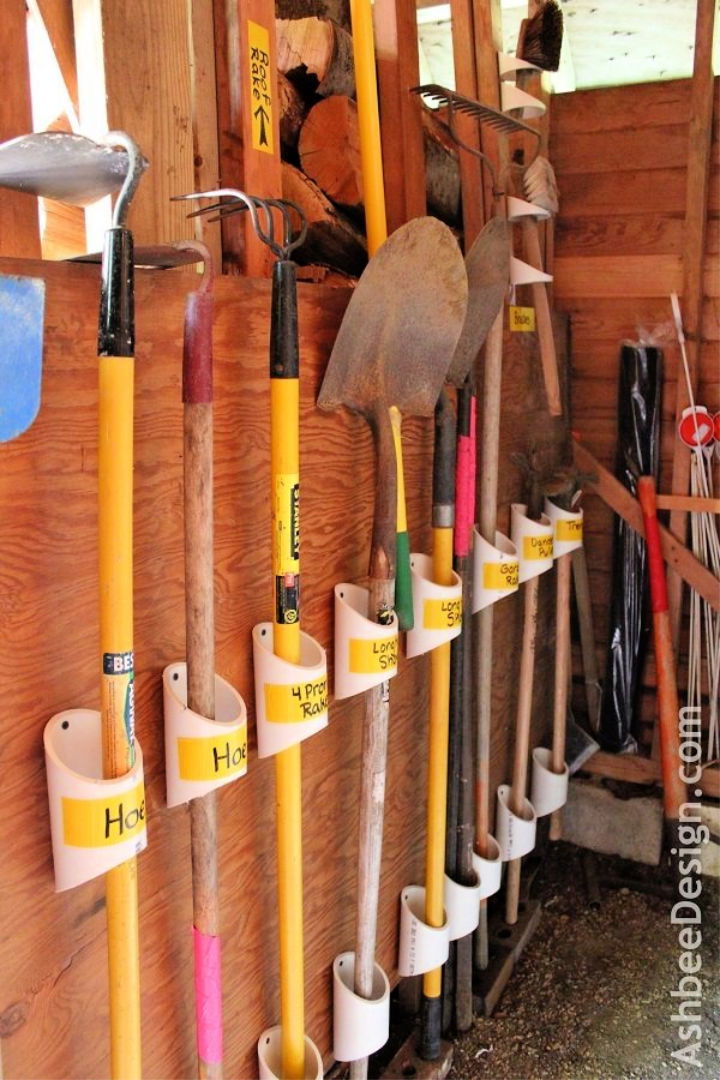 PVC pipe projects for gardeners are really important as they can make your life a lot easier. When it comes to gardening tools, do you take care of them? If you want them to last you a long time, make a rack like this and hang them up! ashbeedesign
17. Hand-held Corn and Bean Planter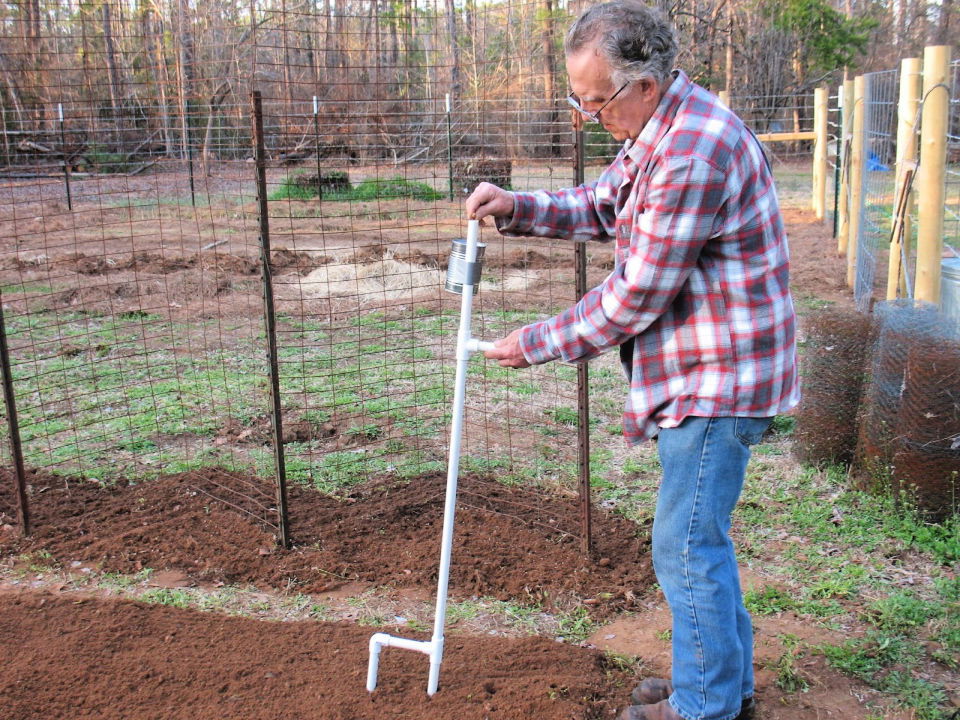 If you're of old age or just don't want your back to ache when you're older, here's a great way to do your planting. Instead of bending down for hours, and ruining your posture, make a handheld planter. You're going to love just how well it works! sensiblesurvival
18. PVC Pipe Greenhouse for the North

Plastic sheet, treated wood, plywood, screws, tubing, tie wraps, end brackets, and a few other basic supplies will be required for you to successfully nail this project. Start off by building the sides, and once that's done, move on to attach them together! instructables
19. $50 PVC Drip Irrigation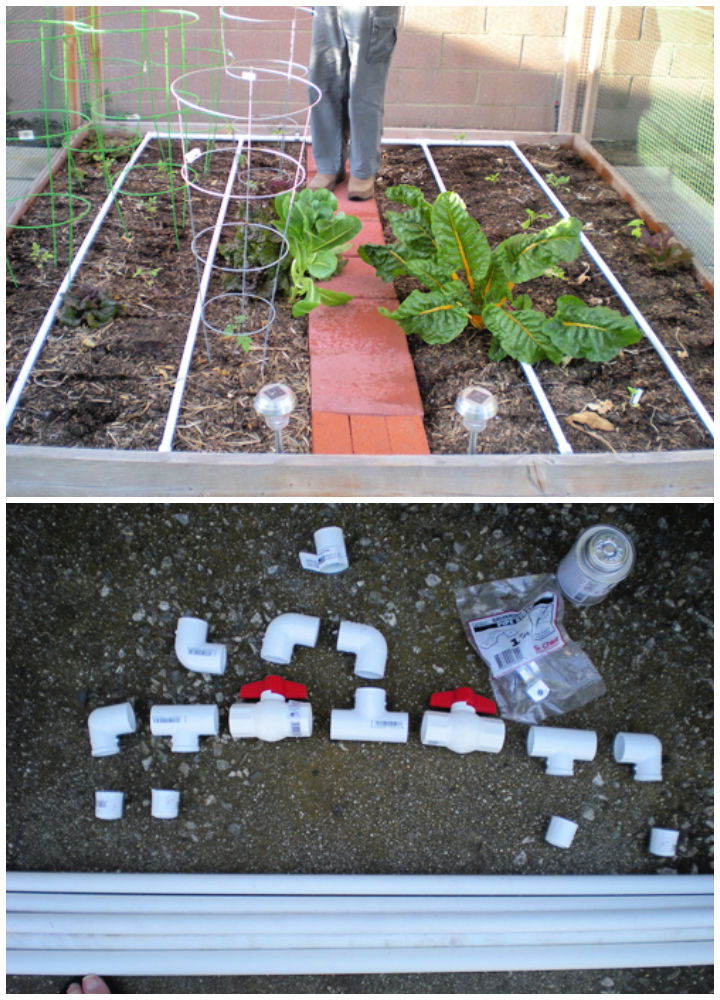 Irrigation can be a little hectic, especially if you're a very busy person. Here's how you can re-create this fantastic plan and make your life a lot easier. It will not take you a long time to re-create, and you will just love how great it works! curiousaboutgreen
20. PVC Shelter for Growing Tomatoes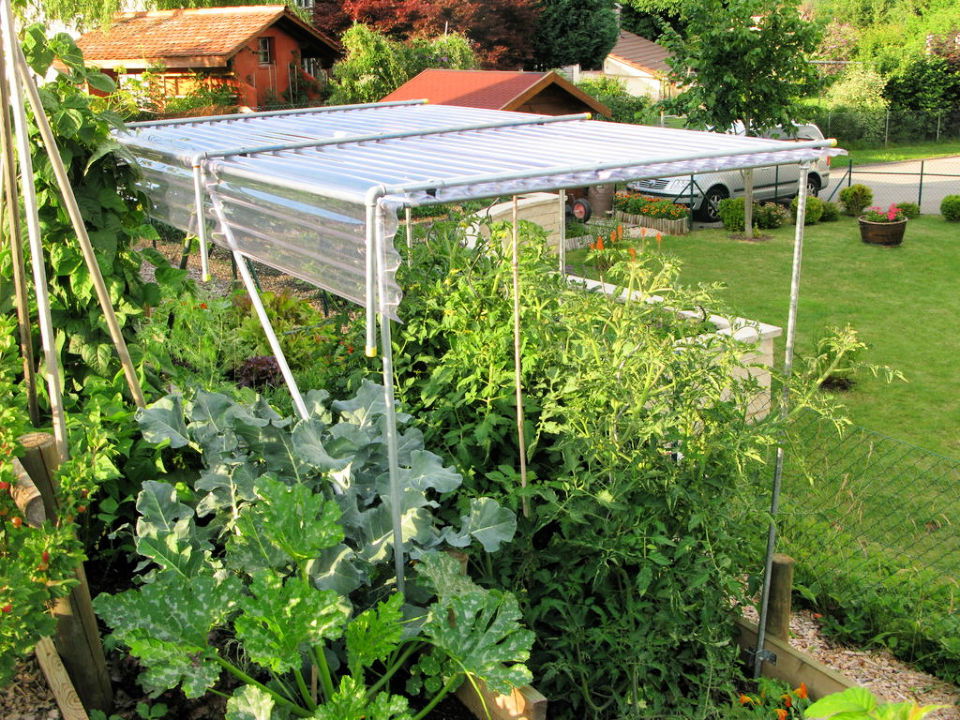 Tomatoes are not easy to grow. They're complicated and require a lot of care! Here's how you can make a super cool shelter for them using basic PVC pipes! Isn't that just the coolest thing ever? You're going to adore pvc pipe gardening. instructables
21. Lighted PVC Candy Canes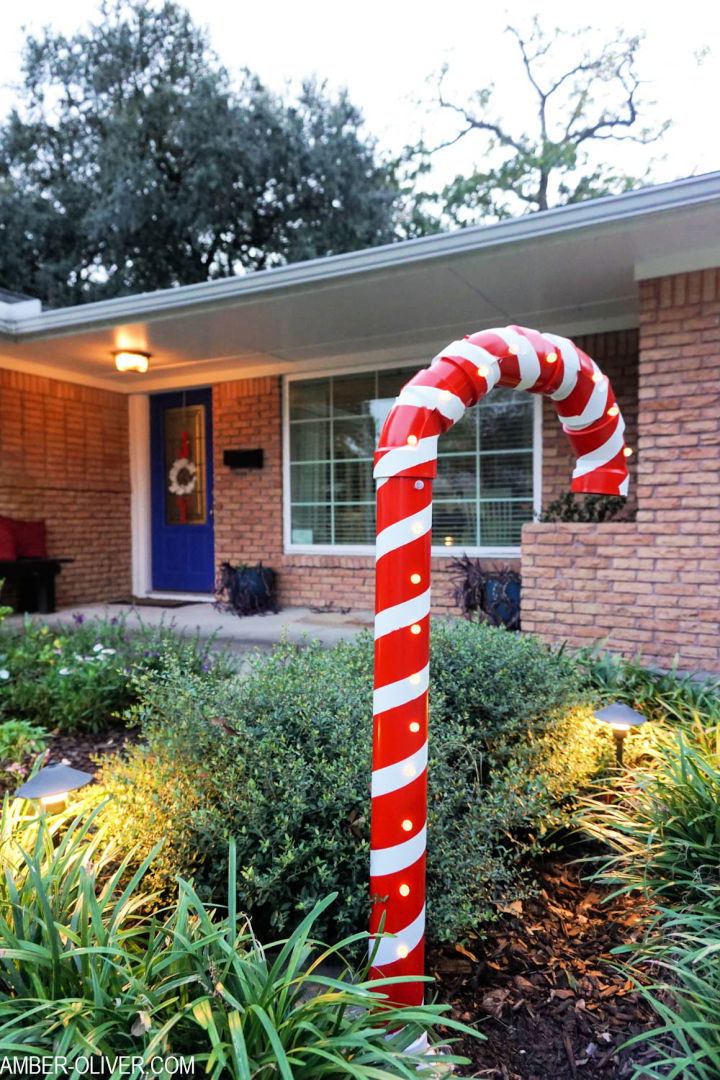 The holiday season is just around the corner, so what better time would it be than now – to make these adorable candy canes? It's super festive due to the light-up effect. You can attach it to your garden to make everything look magical and stunning at night time! amber oliver
22. Garden Sprinkler Using PVC Pipe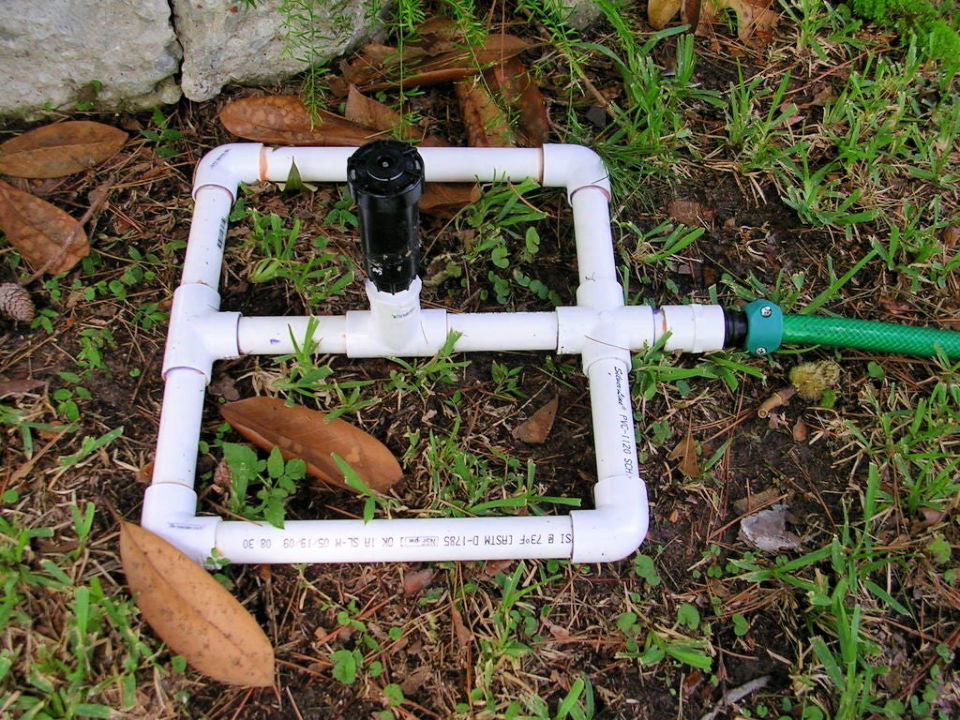 Garden sprinklers are really nice as they can even spray water all over the garden and make your grass a lot healthier and better! Isn't that what every plant mom wants? PVC pipes are super easy to work with, so any beginner can nail this. instructables
23. Homemade PVC Pipe Xylophone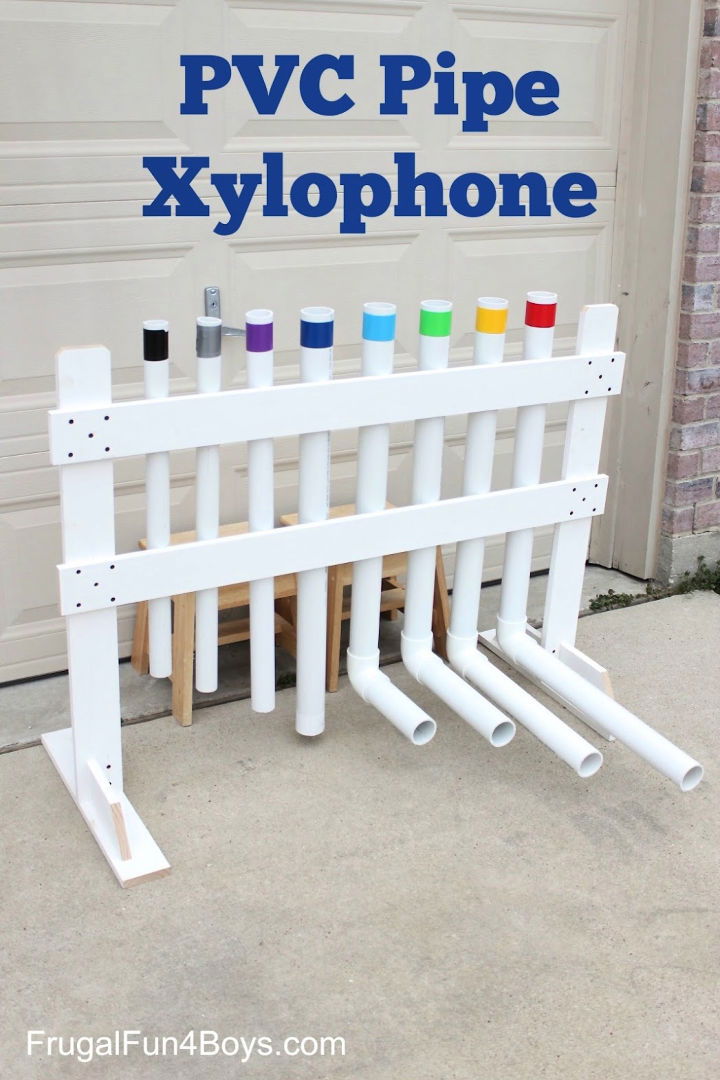 Pipe, joint, duct tape, and a few other supplies will be required for you to successfully nail this amazing project. The final product is going to be absolutely stunning, and you're going to love having Xylophone in your life! frugalfun4
24. PVC HANGING PLANTER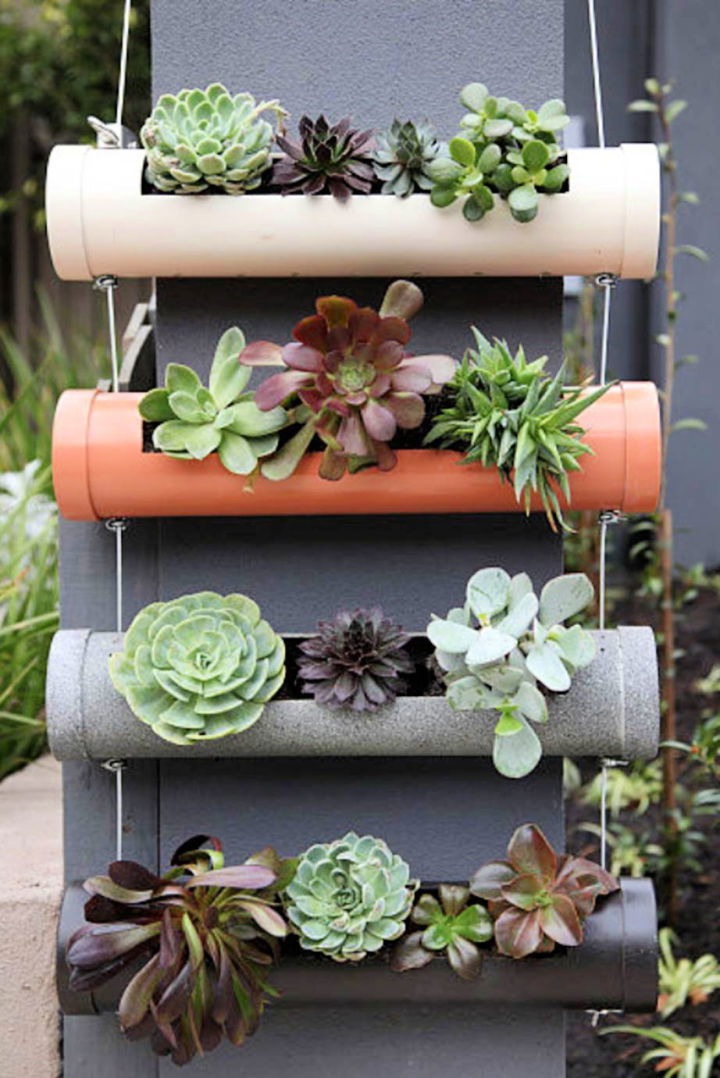 Here's a plan that is solely based on aesthetical purposes only. It doesn't really do anything special other than making your backyard or garden look absolutely stunning. Since it has a rustic vibe, you can incorporate something like this pvc pipe gardening your farmhouse. homestolove
25. Aquaponic Vertical Garden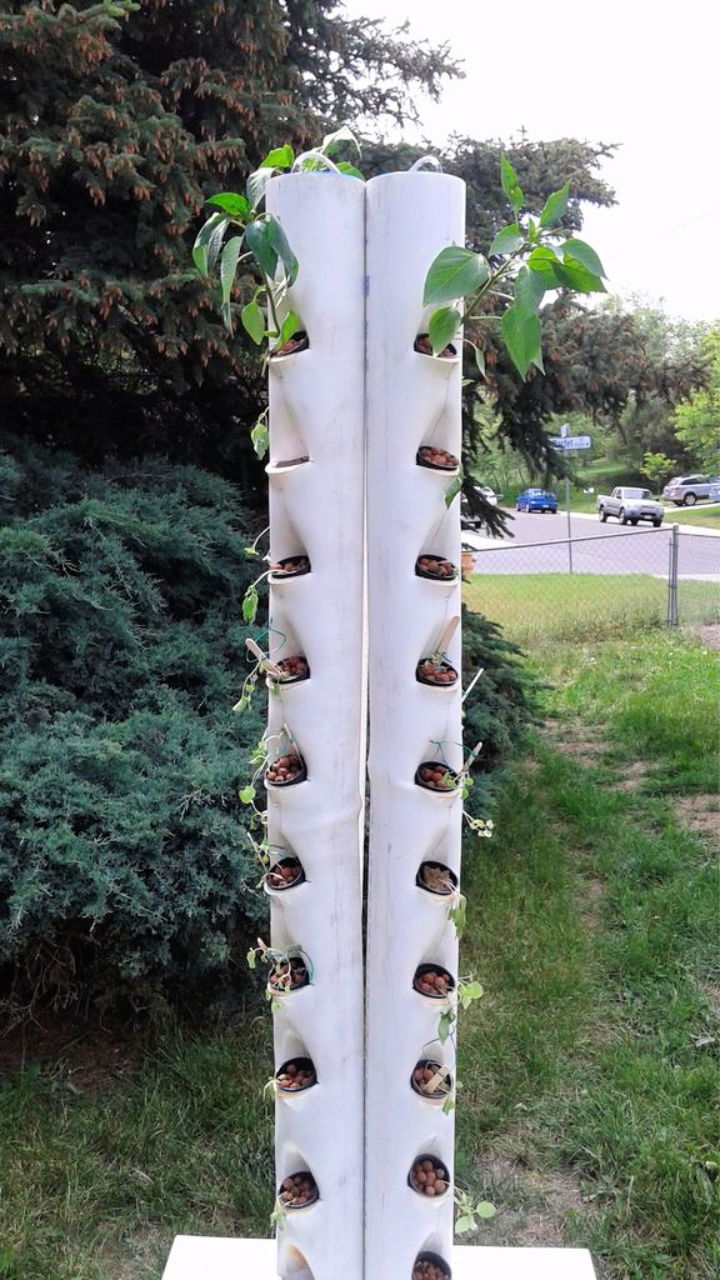 No matter what crop you're growing, if it covers a lot of space – just grow it vertically. You will need a very huge and wide PVC pipe for this planter project. Some cutting tools will be required, as well. The final result will fit perfectly into your amazing garden. instructables
Related DIY Gardening Projects:
Free DIY Raised Garden Bed Plans
Looking to build a raised garden bed but not sure where to start? These raised garden bed plans will show you how to build a raised garden bed in no time!
DIY Mason Jar Herb Garden Ideas
Looking for a fun and easy way to garden? Check out these DIY Mason Jar Herb Garden Ideas! With just a few simple supplies, you can create your own herb garden right at home.
Water the plants regularly and watch them grow!
DIY Garden Ideas
Looking to add some life to your outdoor space? Check out these simple DIY garden ideas! From vertical gardens to herb gardens, there's a project for everyone.
DIY Vertical Garden Ideas (Outdoor & Indoor)
Vertical gardens are a great way to add greenery to your home and come in all shapes and sizes. Learn how to build your own vertical garden with these DIY vertical garden ideas to get you started:
1. Use a pallet: A pallet is a great way to create a small vertical garden. All you need is some soil and plants.
2. Hang plants on a wall: If you have a bare wall, why not hang some plants on it? You can use hooks or screws to attach the plants to the wall.
3. Use a pot: If you have a pot with a hole in the bottom, you can turn it into a vertical garden. Just add some soil and plants.
4. Use a ladder: A ladder makes a great vertical garden because it has many shelves. You can add pots or hang plants from the rungs.
5. Use recycled materials: If you're looking for an inexpensive way to create a vertical garden, try using recycled materials like crates, boxes, or tires.
Homemade Pond Ideas for Backyard & Garden
Looking for homemade pond ideas? Check out our easy and affordable DIY pond projects for your backyard or garden!
DIY Fairy Garden Ideas for Backyard
There are many ways to create a fairy garden in your backyard. You can use plants, flowers, and trees to create a natural setting for the fairies, or you can use decorative items to create a more whimsical look. Here are a few ideas to get you started:
1. Use a large pot or container to create your fairy garden. This will give you more flexibility in terms of size and shape.
2. Choose plants that will grow well in your climate, and that will provide plenty of shade and privacy for the fairies. Flora, such as ferns, ivy, and hostas, make great choices.
3. Add accessories such as stepping stones, miniature bridges, and bird baths to give your fairy garden a more finished look.
4. Be sure to include a place for the fairies to live! You can use a tree stump, an overturned pot, or even a homemade fairy house made from twigs and leaves.
5. Finally, don't forget to add some fairies! You can find them at most craft stores or online retailers.
Conclusion:
Are you ready to experiment with these PVC pipe projects for gardeners? If you're a gardener, these ideas will definitely spark an interest in you. Who doesn't want to make their lives easier by investing a little time in making stuff like this? Mostly, gardeners are not really into woodworking, so all these diy PVC pipe garden ideas would be perfect for them. The summer season is perfect for carrying out these woodworking projects. You will be able to get your vitamin D while getting them done!